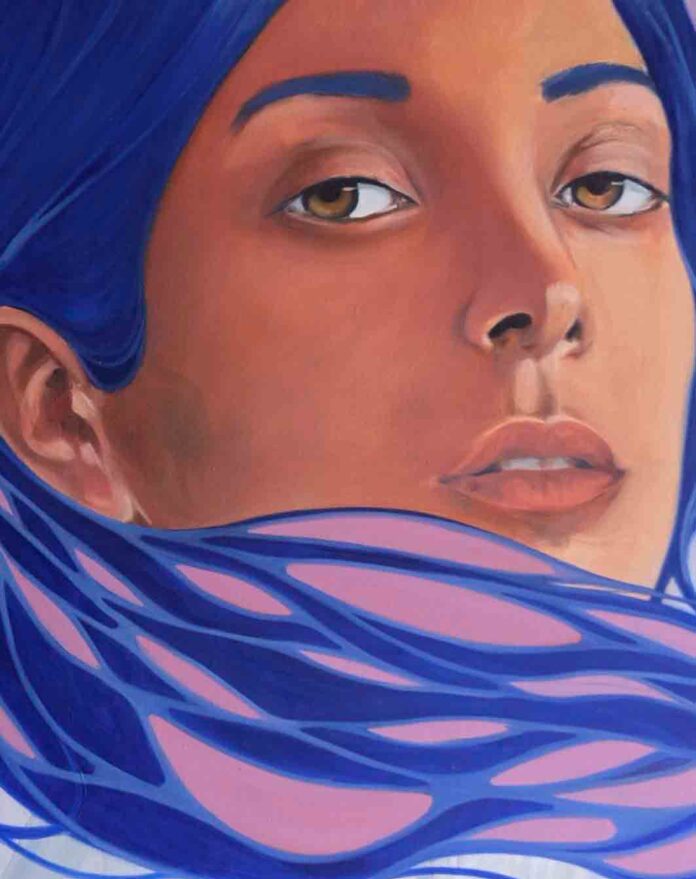 Curated by H.E. Sheikha Wafa Hasher Al Maktoum, FLOW – a solo exhibition of portraits by Rashid Al Mulla will open at FN Designs on March 19. Inspired by Charles Darwin's book, 'The Expressions of the Emotions in Man and Animals', the month-long exhibition brings together a striking mix of portraits.
H.E. Sheikha Wafa Hasher Al Maktoum, said, "We are really excited to present FLOW. As an artist Rashid Al Mulla is a paragon of aesthetic rigor, poetic sapience and absolute realism. There is something profound and powerful about his works that invite sustained, closeup attention. His latest exhibition adds a new dimension to his signature realist imagery. Each painting by the artist dives into different chapters of the iconic book by Charles Darwin illustrating the different physical expressions. The artist then gives each emotion a face, a colour and a story to be anticipated and felt. Intense in detail, the paintings haunt one's imagination beyond a few moments and compel you to think."
Rashid Al Mulla is an Emirati Artist born and raised in Sharjah and is now based in Dubai. Elaborating on how the idea of FLOW came about, Rashid revealed, "I was inspired by Charles Darwin's book, and lived in its world for a moment. Through the artistic style of lines and colors, I wanted to recreate this world, and let the viewer live in it too for a moment. That's what led to the collection in FLOW."
Rashid is primarily a portrait and environmental artist. His portraits are focused on delivering the human emotions while his environmental art pieces shed light on issues like water scarcity, deforestation and animal cruelty. Rashid's work has been exhibited in a number of galleries and events as well as featured in many private and public collections around the UAE. These include Sikka Art Fair, the Annual exhibition in Sharjah, and Faike exhibitions at FN design in Dubai. Rashid was also commissioned along with 9 other artists by FN Designs and The Cultural Office of H. E. Sheikha Manal Bint Mohammad Al Maktoum to create a 140m long mural. Some of his live art shows were held at Sikka Art 2016 and 2017, Arabian Travel Market, and Mirdif City Center for the Ministry of Culture.
Exhibition: FLOW by Rashid Al Mulla
Date: 19th March to 26th April 2018
Venue: FN Designs, Alserkal Avenue, Unit #26, Al Quoz 1, Street 8, Dubai, UAE
Gallery Timings: 10 am to 6pm from Sunday to Thursday
About H. E. Sheikha Wafa Hasher Al Maktoum
Dubai based FN Designs takes pride in promoting art in the Middle East and making it accessible to all by creating a more design-centric social community within the emirates through innovative and collaborative events. Home to a bevy of young artists, FN Designs was conceived in 2008 by H.H. Sheikha Wafa Hasher Al Maktoum, who is founder and director of the multi-disciplined art and design studio, and is recipient of many prestigious awards including 'Patrons of the Arts Award' by His Highness Sheikh Mohammad bin Rashid Al Maktoum, Vice-President and Prime Minister of the UAE and Ruler of Dubai. Conceptual and visual design, illustrations, photography, publication and clothing are among the many pragmatic and creative solutions offered at the studio.