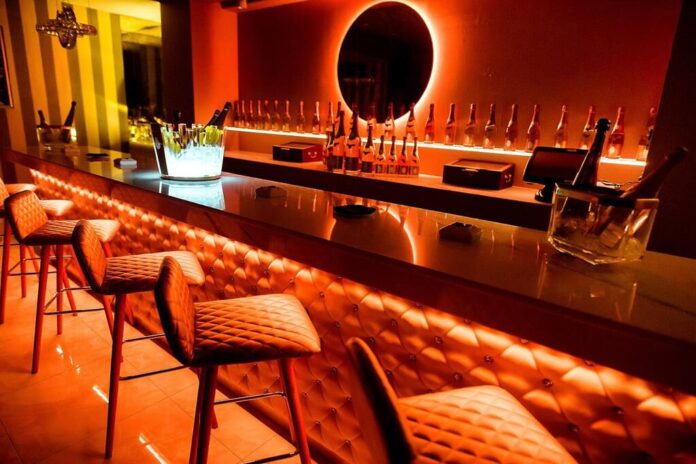 Delicious cuisine & thrilling shows make Billionaire the place to be this summer.
There's more to a great night out than what meets the eye. Experience
the unexpected at Dubai's newly refurbished nightlife destination,
Billionaire Mansion, where all the right ingredients come together for
the ultimate night out. With an all new look and feel, and an
unforgettable experience to offer, Billionaire Mansion is back for a
season of captivating performances and delectable dining.
Combining culinary riches and thrilling live entertainment shows, the
unique luxury dining concept spoils guests with two delicious cuisines
in a vibrant ambience. For a more intimate affair, Billionaire Mansion
offers a unique private dining experience for groups of 20 or less,
complete with a full bar, private bartender, and an exquisite menu of
Chef's signature platters; everything you need for a perfect night out.
Be it a special celebration or just a fun night out, the private dining
experience at Billionaire Mansion surely won't disappoint.
With a 'no minimum spend' policy on Wednesdays and Saturdays, guests can
start their night early with an array of exceptional culinary creations
prepared by a team of highly creative chefs, under the guidance of Chef
Reif Othman and Chef Batuhan Piatti Zeynioglu.
Spearheaded by award-wining Executive Chef Reif Othman, Billionaire
Mansion's internationally renowned, Sumosan offers contemporary Japanese
dishes with a twist. Signatures include the finest sushi and sashimi
delicacies, along with Tuna Tartar with creamy truffle sauce and Wagyu
Beef Tataki with pickled onion and creamy truffle ponzu.
Billionaire Grill, with Executive Chef Batuhan Piatti Zeynioglu, serves
classic Italian flair in Billionaire style. Celebrating the simplicity,
taste and freshness of ingredients, signatures include Lasagnetta
"Billionaire", Salt-crust Baked Wild Sea Bass and Wagyu Tomahawk.
Enjoy panoramic views of the city whilst witnessing a plethora of
brilliant entertainment shows, including acrobats, dancers and
magicians. From never-seen-before tricks to outstanding performances by
a team of highly-talented dancers, you will be in awe the entire
evening.
One thing is certain. You will never the same experience twice at
Billionaire Mansion – the perfect spot to celebrate after the sun sets!
Location: Billionaire Mansion & Sumosan Dubai, Taj Dubai, Burj Khalifa
Blvd, Dubai
For reservations: 04 510 3100
Opening Timings:
Sunday – Saturday – 7 pm – 3 am
(Closed : Monday)
About Billionaire Mansion:
Located in the Taj Hotel, Business Bay, Dubai BILLIONAIRE MANSION is a
one-stop destination created by the Billionaire Life Group and the first
of its kind in Dubai.
Open from sunset till the early hours of the morning, the venue offers a
unique dining concept with authentic Italian cuisine partnered with
contemporary Japanese cuisine of the award-winning Restaurant Sumosan.
Billionaire Mansion gives you a complete entertainment and culinary
experience through its Restaurant, Private Dining Room, Lounge Bar,
''Diamond Kalian" Shisha Terrace, Nightclub and Karaoke Prive. Clients
are swept through the various parts of the venue enveloped in special
shows, lighting, colours, and extraordinary music.
Borned in Porto Cervo in 1998, Billionaire is a unique hospitality group
created by entrepreneur Flavio Briatore. The brand to date has become
world famous and a favourite amongst the international jet set and
celebrity A-List.