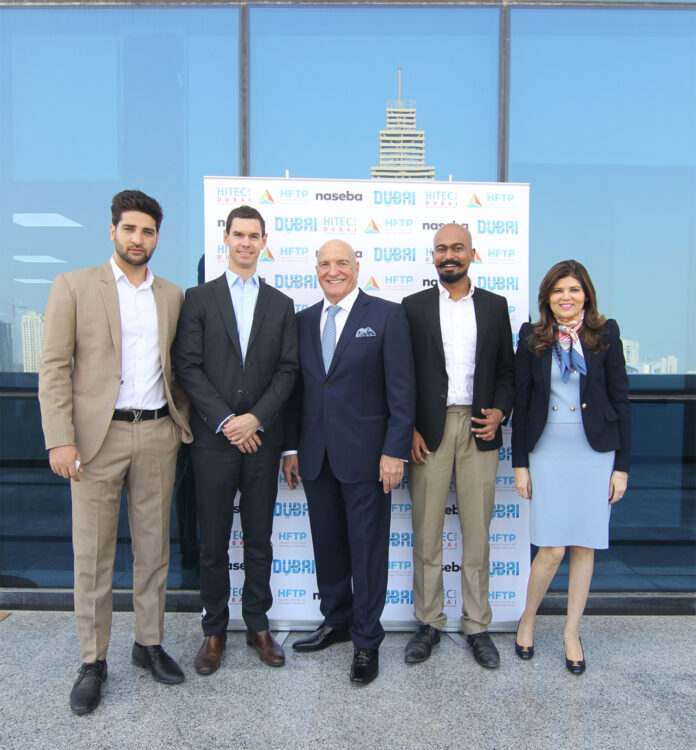 DUBAI – EVOPS Marketing and PR has been appointed as the communications agency for HITEC Dubai endorsed by Dubai's Department of Tourism and Commerce Marketing (DTCM). Co-produced by Hospitality Financial and Technology Professionals (HFTP®) and Naseba, the two-day trade show will be held on December 5 and 6, 2018 at the Madinat Jumeirah Dubai.
EVOPS was awarded the HITEC account following a competitive pitch. Key attributes of selection included strong media network, innovative approach and focus on performance. Mr. Michel Noblet, Chairman of EVOPS DMCC said, "We are very excited to work on this prestigious trade show which is the Middle East's largest hospitality technology exhibition and conference. We would like to thank the organisers of HITEC for giving us this wonderful opportunity. At EVOPS we complement the strengths of the HITEC team and understand their requirements."
Nicholas Watson, Managing Director of Naseba, stated, "EVOPS has a well-established reputation and demonstrated a passion for our business combined with great expertise and creativity. Working closely with the HITEC team, through the various stages of the event, the agency will provide strategic media guidance to drive continued awareness about the exhibition and conference."
One of the main objectives of communication is to leverage HITEC's reach among the target audiences in the Middle East. Ms. Hina Bakht, Managing Director of EVOPS Marketing & PR, said, "We look forward to developing the communications strategy for HITEC in the region. We are confident our digital expertise and compelling PR campaigns will drive measurable results to support the brand's business objectives with great effectiveness."
For more information or to register for HITEC Dubai 2018
visit https://www.hitec-dubai.com/
Call Amir Abdin on +971 44 55 7920 or Rouf Hyder Beigh +971 44 55 79 32
ABOUT HFTP
Hospitality Financial and Technology Professionals (HFTP) is a global non-profit hospitality association, headquartered in Austin, Texas, USA, that uniquely understands the industry's problems. HFTP has members and stakeholders across the globe. HFTP assists its members in finding solutions to industry problems more efficiently than any organization via its expert networks, research, conferences such as HITEC and certification programs. HFTP also owns the world's only hospitality specific search engine, PineappleSearch.com. HFTP is recognized as the spokes group for the finance and technology segment of the hospitality industry.
ABOUT NASEBA
Naseba offers global business facilitation services. The company creates growth opportunities by bringing together people, partners and ideas. It helps clients raise capital, enter new markets, secure partners, close sales and educate workforces. Naseba's goal is to create opportunity and add economic value at every stage of its client's journey. It does this through three key areas: investor services, commercial services and leadership services. Since inception in 2002, Naseba has facilitated deals totalling billions of dollars for its clients. The company has connected over 100,000 global executives through more than 1,000 proprietary business platforms and is an expert in growth markets.
About EVOPS Marketing & PR
EVOPS Marketing & PR is equipped with the latest technology and digital capability to provide businesses with the most comprehensive and innovative marketing solutions and strategies. With an integrated 360° marketing approach, the agency offers its high-profile clients bespoke, seamless and personalized service in an era of fast-paced, real-time smart marketing. Included in its services are marketing strategy consultancy, PR, social media, advertising, creative design, website and mobile app development, and events management.
For more information visit www.evops-pr.com
For media contact:
Hina Bakht
Managing Director
EVOPS Marketing & PR
Mob: 00971 50 6975146
Tel: 00971 4 566 7355
Hina.bakht@evops-pr.com
www.evops-pr.com