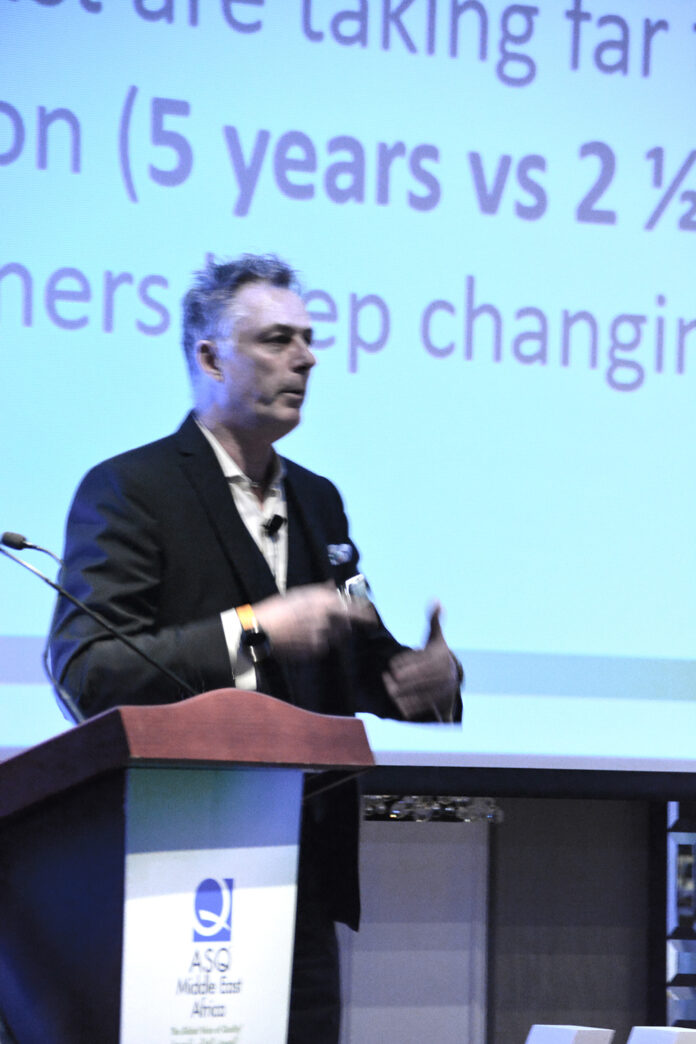 Dubai – Laurent A. Voivenel, Senior Vice President, Operations and Development for the Middle East, Africa and India, Swiss-Belhotel International, spoke today on quality fundamentals at the ASQ Middle East Africa Quality Conference held in Dubai. During his session Laurent highlighted the significant shifts in value in a digital age.
Laurent said, "Maximizing profit is a common goal for both operators & owners. To reach that goal, quality in every aspect of the business is a must, but quality comes at a price. To maintain the consistency of the quality of product, standards and service that align with changing consumer preferences and deliver on the brand promise, smart investment is essential. By investing in quality and innovation hotels can position themselves for greater growth and new possibilities in an era of disruption."
Elaborating on the significance of quality, Laurent stressed, "We live in the times when people are searching for 'better' in everything. The speed of business just keeps accelerating, and disruptions are multiplying. Only quality can help hotels thrive in this environment."
Laurent concluded, "In our industry quality is critical in satisfying customers and retaining their loyalty. If we do not deliver on customers' expectations, they will start looking for alternatives. New technologies have empowered customers to seek and compare the different hotels which is compelling everyone to up their game. And when guests are unhappy, they turn to social media platforms to broadcast their displeasure which can be hugely damaging for a property's reputation. By creating value for our guests, we can have them come back.
For media contact:
Hina Bakht
Managing Director
EVOPS Marketing & PR
Mob: 00971 50 6975146
Tel: 00971 4 566 7355
Hina.bakht@evops-pr.com
www.evops-pr.com
About Swiss-Belhotel International
Swiss-Belhotel International currently manages a portfolio of more than 150* hotels, resorts and projects located in Cambodia, China, Indonesia, Malaysia, Philippines, Vietnam, Bahrain, Egypt, Iraq, Kuwait, Oman, Qatar, Saudi Arabia, United Arab Emirates, Australia, New Zealand, Bulgaria, Georgia, Italy and Tanzania.  Awarded Indonesia's Leading Global Hotel Chain for six consecutive years, Swiss-Belhotel International is one of the world's fastest-growing international hotel and hospitality management groups. The Group provides comprehensive and highly professional development and management services in all aspects of hotel, resort and serviced residences. Offices are located in Hong Kong, New Zealand, Australia, China, Europe, Indonesia, United Arab Emirates, and Vietnam.
 *Numbers may fluctuate
For further information visit http://www.swiss-belhotel.com