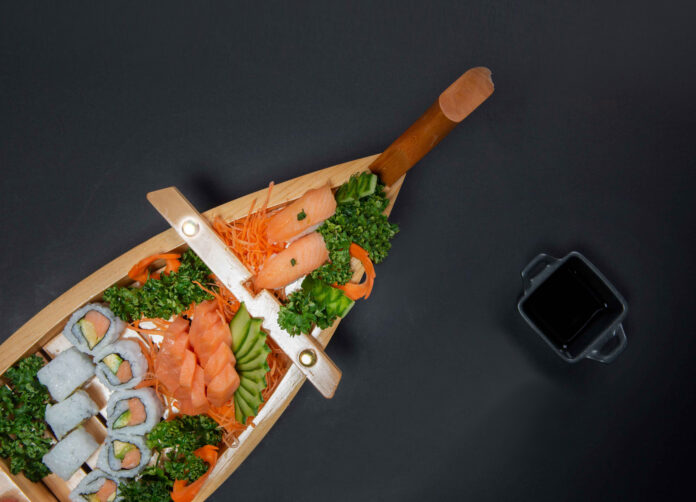 Satisfy your cravings for Sushi at the Taki Restaurant in Warwick Al Khobar in Saudi Arabia. Feast on our irresistible menu offering a superb selection of fresh sushi, soups and salads prepared by professional and skilled chefs. To entice diners further, Taki Restaurant is offering a special discount of 25% on the menu available daily from 4pm to 11pm except Saturday )starting from 18th June to 31st July.

Mr. Ayman Elayyan, General Manager of Warwick Al Khobar, said, "Taki Restaurant is great for those who enjoy Sushi. Residents, visitors and foodies alike will be delighted by our refreshing flavours and casual atmosphere that reflects the food we serve. Our special promotion offers diners the opportunity to enjoy a variety of authentic and freshly made Sushi, soups and salads."

Taki Restaurant is considered one of the best places for Sushi in Al Khobar featuring all-time favourites in a relaxing dining atmosphere. It is the perfect venue for a casual meal or a quick bite with friends. Deliciously hand-made maki rolls, healthy salad and soup selections, and melt-in-your-mouth sushi are just some of the offerings.
About Warwick Al Khobar
The elegant Warwick Al Khobar is an ideal destination for Middle Eastern leisure and business travellers alike. The 5-star hotel is located in the heart of downtown Al Khobar, the bustling commercial centre of Saudi Arabia's Eastern Province. It is 40 km away from Bahrain Airport and less than 46 km from King Fahd International Airport. The hotel offers timeless elegance paired with modern comfort in its 154 hotel rooms and suites. Decorated in a chic, contemporary style, rooms and suites feature comfortable beds, free Wi-Fi, telephone and flat-screen TV. Additionally, the spacious suites provide a separate living area and work station. Warwick Al Khobar offers an array of recreational activities from relaxing indoor pool, state-of-the-art gym and health spa, along with exciting dining options. Guests may enjoy spectacular views of the Arabian Gulf and just a short stroll away, the famous al-Corniche as they relax and unwind in the fantastic setting. Book your stay at Warwick Al Khobar on +966 13 831 3900 or visitwww.warwickhotels.com/al-khobar
For Media Contact:
Hina Bakht
Managing Director
EVOPS Marketing & PR
M: +971 50 6975146 | T: +971 4 566 7355
Hina.bakht@evops-pr.com
www.evops-pr.com