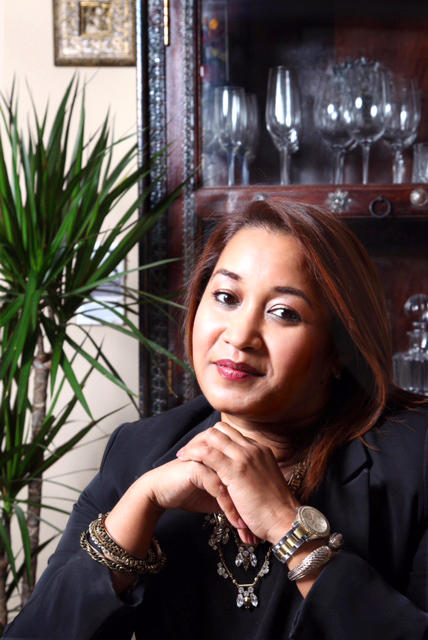 Art is an essential aspect of design that translates into memorable guest experience at the newly opened LEVA Mazaya Centre Hotel Dubai. The interiors indulge the senses with unique design aesthetics and creativity. Expertly curated furnishings and artefacts round out the experience.
Nondita Anand, the designer and co-founder of LEVA Hotels & Resorts, said, "Art is an integral part of design and the LEVA brand narrative. It is seamlessly woven into the interior design scheme, as opposed to simply being an add-on with pictures hanging on walls. At the LEVA Mazaya Centre Hotel Dubai every corner has an intriguing story to enhance the guest experience while making them feel welcome. We wanted the hotel's interiors to be different, fun, fresh and communal, where people can just walk into and feel at home. The entire place has been made in such a fashion that it is meant to be approachable and user friendly to one and all – be it the millennials, the boomers or the younger generation."
More than 500 fascinating abstract and contemporary art pieces, specially created for LEVA Mazaya Centre Hotel Dubai, adorn its rooms and public areas. Every space is a canvas. As you enter the hotel you are greeted by a striking reception lounge followed by stunning backdrops behind each workspace. Guests can also soak up the creativity while enjoying a refreshing cup of tea or coffee in any of the themed private lobbies on the various floors leading up to the corridors. Here the installations on each wall are inspired by Dubai's remarkable heritage and culture as well as the scenic deserts and beaches.
Nondita stressed, "Travellers today want more from hotels. They want an experience that is stimulating and engaging. Our aim at LEVA Mazaya Centre Hotel Dubai has been to create an environment that reflects the vibrant local spirit while enhancing the over-all ambience. We believe great art, music and culture all combine to enrich the soul of a hotel."
And this is just the beginning… Soon the hotel will be hosting regular art exhibitions featuring the work of local artists.
Connect with LEVA Hotels & Resorts on @LEVAHotels #LEVAHotels #LEVAHotelsAndResorts #LEVAMazayaCentre
About LEVA Hotels & Resorts
LEVA Hotels & Resorts is a dynamic lifestyle hotel brand uniquely positioned in the upscale and midscale segments offering a fresh perspective on hospitality. It attracts travellers who want to be immersed in vibrant spaces while enjoying world-class comfort and engaging service at affordable price points. Derived from the Latin word 'Levatio' meaning 'comfort', LEVA Hotels & Resorts boasts a unique portfolio of 4 complementary and well differentiated hospitality brands aimed at delivering greater value to guests with a balanced lifestyle and solid return on investment for owners. At every level, LEVA is focused on the essentials that turn the mundane into memorable. For more information visit www.stayleva.com
For Media Contact:
Hina Bakht
Managing Director
EVOPS Marketing & PR
M: +971 50 6975146 | T: +971 4 566 7355
Hina.bakht@evops-pr.com
www.evops-pr.com