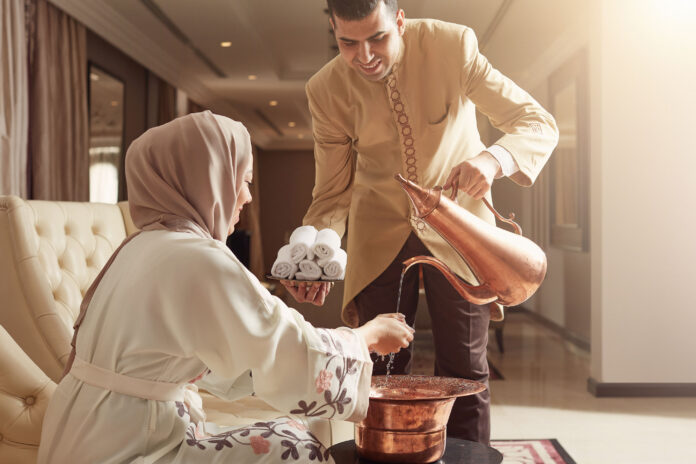 With the weather cooling down, it is the perfect time to visit Saudi Arabia. Shaza Hotels has announced superb promotions across its hotels in the Kingdom that will allow travellers to make some great savings while enjoying some amazing benefits.
Shaji Abu Salih, Corporate Director – Business Development, Shaza Hotels, said, "The tourism industry in Saudi Arabia is on a renaissance now, thanks to Vision 2030 and its leaders. The country has an abundance of natural, historical and cultural surprises, which will be now open to the world at large canvas. With the revolutionary reforms like relaxed visa policies, hotel accommodation regulations and immense infrastructural developments & planning in tourism, Saudi Arabia has taken a new leap in the global tourism landscape. At Shaza Hotels, we are delighted to support these new developments by offering our unique, handcrafted guest experiences with attractive offers during this winter, across our properties in the Kingdom of Saudi Arabia."
Here's what's on offer:
Book Now and Save 20% at Shaza Makkah Hotel
Experience the holy city at Shaza Makkah, only footsteps from Al Masjid Al Haram. Take advantage of the early bird. Book 7 days prior to your arrival date and save 20% off your booking throughout the year. To avail this offer, use the promotion code: BOOKEARLY.
For more information call +966 12 550 9500
Or email book.makkah@shazahotels.com
Terms and Conditions
All offers are subject to availability.
Offer is valid from 4 June 2019 until the end of 2019.
2 Children below 12 Years can stay free of charge while using the existing bedding.
Children below 6 dine complimentary. Children aged from 6 to 12 get 50% off
Booking is Non-refundable.
All reservations must be guaranteed with a credit card.
All bookings are non-cancellable and non-refundable.
Stay 3 Nights Pay for 2 at Shaza Al Madina
Base yourself in a comfortable room and experience everything the city has to offer you for longer. Shaza Al Madina is giving you just that little extra time you are looking for, enjoy an extra free night when booking for 2 nights through the website directly, just make sure to use promo code: STAY.
For more details contact us at +966 14 829 0001 or Email: book.almadina@shazahotels.com
*Discovery Members can enjoy a 15% Discount on all F&B consumptions & Laundry Services.
Terms and Conditions
This offer is subject to availability.
This offer is only valid starting 31th August – 15th November 2019.
Prices are subject to a 5% VAT and 5% municipality fee.
There may be a cancellation charge or amendment fee levied by the hotel incase cancellations.
Cancellation Fee for this booking is 100% of the full stay.
This reservation requires full amount as deposit at the time of the booking.
Book Direct, Be Rewarded at Shaza Riyadh Hotel Residences
Experience the beautiful capital and live the authentic atmosphere of Shaza Riyadh. Book directly through our website and get 15% discount on room rates.
To avail this offer, use the promotion code: BOOKDIR
For more information call +966 11 834 9000
or email book.riyadh@shazahotels.com
Terms & Conditions
All offers are subject to availability
Penalty may occur on cancelations.
All mentioned prices are exclusive of taxes.
Up to 2 kids under 12 can stay free of charge.
Kids under 6 dine complimentarily. 6 to 12 years get 50% off.
Shaza Hotels reserves the right to change T&C's without notice.
This is offer is valid till the 31 December 2020 excluding the blackout days
About Shaza Hotels
Shaza is one of the leading luxury hotel brands in the Middle East, characterised by its dedication to offering true Arabian hospitality inspired by the traditions and culture of the legendary Silk Route and reflected by the supremely elegant Middle Eastern style décor and serene ambiance that is appreciated by the most discerning travellers. Shaza is a member of Global Hotel Alliance (GHA)
About DISCOVERY Loyalty
A memorable trip demands more than a comfortable stay. DISCOVERY, an award-winning global loyalty programme, provides 15 million members recognition and perks across over 550 hotels, resorts and palaces in 78 countries. Elite members have the opportunity to immerse themselves in local culture through Local Experiences, distinctive activities that capture an authentic taste of each destination. For more information, visit discoveryloyalty.com
For further information please contact:
Ali Ozbay
Director of Marketing & Communications
Shaza Hotels
Website: www.shazahotels.com
Email: ali.ozbay@shazahotels.com
Office: +971 4 437 6460
Follow us on:
Facebook: www.facebook.com/ShazaHotels
www.facebook.com/MyskbyShaza
Twitter: @ShazaHotels @MyskbyShaza
Instagram: @ShazaHotels @MyskbyShaza
Linkedin: https://www.linkedin.com/company/shaza-hotels/
#ShazaHotels #IamShaza #MyskbyShaza
For media please contact:
Hina Bakht
Managing Director
EVOPS Marketing & PR
Mob: 00971 50 6975146
Tel: 00971 4 566 7355
Hina.bakht@evops-pr.com
www.evops-pr.com