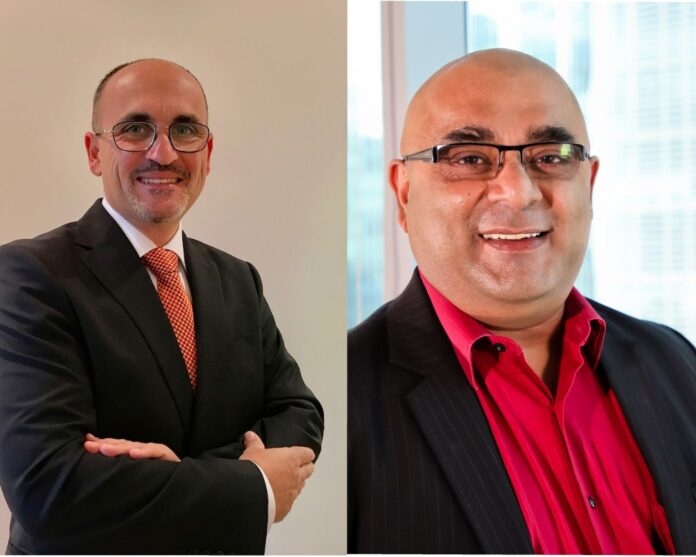 Dubai based LEVA Hotels has signed an exclusive partnership with VACKMA LLC to expand in the United States of America. As part of the agreement, VACKMA will develop and operate 3 and 4-star hotels under the LEVA and its sub brands in USA while offering hotel owners a choice of both franchise and management agreements.
Mr. JS Anand, Founder and Chief Executive Officer of LEVA Hotels, said, "We are proud to launch the LEVA brand in USA partnering with a prestigious group such as VACKMA. The tie-up is part of our strategic growth plan and steadfast vision and, demonstrates the resilience of our brand despite the recent industry challenges. We look forward to a successful collaboration with VACKMA to expand LEVA Hotels in the US."
With over 30 years' global industry experience working in airports, food services and first-class hotels, VACKMA LLC is specialized in developing innovative, award-winning business solutions delivering outstanding customer experiences and operators' returns.
Mr. Anton Muller, Founder & CEO, of VACKMA LLC, stated, "We are delighted to partner with LEVA Hotels that holds great potential for growth. We are confident it will serve as a refreshing choice, offering superior brand standards and exceptional management options to hotel owners, with flexible terms tailored for diverse market segments. At VACKMA we help bridge the gap between owner's vision and today's market needs and LEVA is a perfect fit in our scheme."
LEVA Hotels is uniquely positioned in the upscale and midscale segments with four complementary and well differentiated brands designed to provide a solid return on investment for owners and greater value to guests. While LEVA is specialised in the 4-star and above category, EKONO by LEVA is a smart and efficient choice in the mid-scale segment.
Building up on its growth momentum, the brand is aggressively exploring expansion opportunities across the GCC, Africa, Europe and USA. In addition to its flagship hotel LEVA Mazaya Centre, a deluxe 4-star hotel in Dubai, the group had recently signed management agreements for two beautiful hotels in Muscat and a stunning property in Kampala.
Connect with LEVA Hotels on @LEVAHotels #LEVAHotels
About LEVA Hotels
LEVA Hotels is a dynamic lifestyle hotel brand uniquely positioned in the upscale and midscale segments offering a fresh perspective on hospitality. It attracts travellers who want to be immersed in vibrant spaces while enjoying world-class comfort and engaging service at affordable price points. Derived from the Latin word 'Levatio' meaning 'comfort', LEVA Hotels boasts a unique portfolio of 4 complementary and well differentiated hospitality brands aimed at delivering greater value to guests with a balanced lifestyle and solid return on investment for owners. At every level, LEVA is focused on the essentials that turn the mundane into memorable. For more information visit www.stayleva.com
For Media Contact:
Hina Bakht
Managing Director
EVOPS Marketing & PR
M: +971 50 6975146 | T: +971 4 566 7355
Hina.bakht@evops-pr.com
www.evops-pr.com