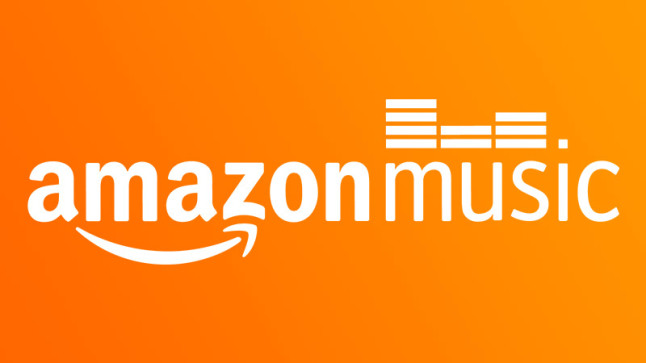 Just ask, "Alexa, play The Soundboard"
"The Soundboard" provides an inside look at the making of Revamp and Restoration, two recently announced albums from Universal Music Group that celebrate the iconic artist's legendary songs
Elton John and long-time lyricist Bernie Taupin present the music and stories behind their extraordinary catalogue and songwriting partnership, with commentary surrounding new interpretations of these classic songs from a diverse roster of some of the world's biggest artists including Chris Martin, Demi Lovato, Brandon Flowers, Josh Homme, Chris Stapleton, Q-Tip and more
"The Soundboard" will begin streaming April 6 for Amazon customers across the U.S., U.K., Germany and Austria
SEATTLE–(BUSINESS WIRE)–Apr. 3, 2018– (NASDAQ: AMZN) — Amazon Music today announces "The Soundboard with Elton John," an immersive original audio program that offers fans an exclusive listen to intimate conversations and storytelling with today's musical icons.
Airing exclusively on Amazon Music beginning April 6, the day the two albums, Revamp (Island Records) and Restoration (Universal Music Group Nashville), are released, "The Soundboard with Elton John" tells the stories behind the music with the iconic artist and his longtime lyricist, Bernie Taupin, as well as a diverse roster of some of the world's biggest artists including Chris Martin (Coldplay), Demi Lovato, Brandon Flowers (The Killers), Josh Homme (Queens of the Stone Age), Q-Tip, and more.
Elton John stated, "When an artist loves a song enough to cover it, well, that's the ultimate compliment. As songwriters, Bernie and myself are thrilled when people we admire and respect as much as those on Revamp and Restoration choose to add their own unique twist — it means our songs continue to resonate and reach new audiences. It's been wonderful working with Amazon Music to bring our stories behind the new songs to life and I hope fans will enjoy listening to The Soundboard as much as we did recording it."
Available to Amazon customers across the U.K., U.S., Germany and Austria, the multi-hour collection of interviews and music will be broadcast globally for a limited time beginning April 6 by visiting www.amazon.com/eltonjohn. Those who begin listening to "The Soundboard" will immediately pick-up wherever the stream is currently in progress and will hear stories from iconic artists spanning the pop, rock, country, and urban music genres discussing the evolution of these timeless songs, and how they were brought to life through new interpretations within a modern-day tribute album.
"For decades, Elton John and Bernie Taupin have collaborated with each other to produce timeless songs, and we're honored to be working with them on a behind-the-scenes look at a new generation of artists who have reimagined these classics," stated Alex Luke, global head of programming and content strategy for Amazon Music. "As fans, we wanted to shine a spotlight on the songs, and with our production of The Soundboard we celebrate one of the richest songbooks of the modern era from the perspectives of Elton, Bernie and the artists covering the music with original recordings and in-depth interviews."
Cindy Mabe, President of Universal Music Group Nashville, said, "Nashville is best known for honoring the craft of songwriting and the songwriter above everything else, and it's been incredible to hear the stories behind the incredible interpretations of these classic songs featured in The Soundboard. It was genuinely an honor to get to completely reimagine and reinterpret some of the most timeless songs of the incredible writing duo of Elton John and Bernie Taupin through country music's most gifted story tellers of our time. Restoration focuses on the gift of the storytelling inside the songs and takes a unique turn on these incredible songs which have left such an indelible mark on people from all walks of life. I'm proud of these new interpretations of classic hits and it was such a delight to see how much these interpretations moved both Bernie and Elton."
David Massey, President/CEO of Island Records, said, "I'm excited for fans around the world to hear Elton and Bernie tell the stories on The Soundboard behind some of the most memorable songs ever written. I couldn't be prouder of the new perspectives these incredible artists offer on Elton and Bernie's timeless songs."
"The Soundboard with Elton John" is available to listen on the Amazon Music mobile app and Web Player in the U.S., U.K., Germany, and Austria, to all customers with an Amazon account, with or without an Amazon Prime membership or Amazon Music Unlimited subscription. The broadcast can also be accessed via the Amazon Music mobile app and Web Player, iOS, Android, Mac, and PC. "The Soundboard with Elton John" is the latest feature to launch within Amazon Music's personalized natural language voice controls powered by Alexa, which has reimagined how customers experience music. When paired with Alexa, customers can ask for music by lyrics, mood, genre, era, activities and more, simply by voice. Learn more about Amazon Music by visiting: www.amazonmusic.com.