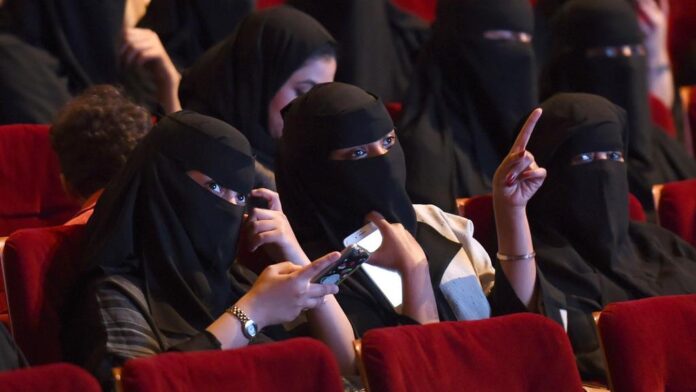 Saudi Arabia's first cinemas should be open by the fourth quarter of 2018, according to the Kuwaiti National Cinema Company (KNCC) and Dubai-based distributor Front Row Filmed Entertainment.
The two companies are already familiar with KSA cinema tastes, with so many Saudi nationals visiting Kuwait and Dubai to watch films in public cinemas. They have said a catalogue of Egyptian cinema will be among the films shown in the Kingdom.
The pair already work in partnership producing, distributing and exhibiting films across the region, and have now secured three locations for 27 screens in Saudi's biggest cities – Riyadh, Jeddah and Dammam – through their Cinescape Cinemas subsidiary.
'12 multiplexes in the next 36-month period'
The pair said in a statement that they are currently in the final stages of negotiations to open this first phase of screens, while the General Commission for Audiovisual Media (GCAM) is mapping out the rules and regulations for reopening cinemas. The initial 27 screens will be followed by a major expansion across the Saudi market, assuming conditions under the new system allow it.
Cinescape already operates numerous cineplexes throughout Kuwait, while KNCC's holding company, Tamdeen Group, operates several of the malls the cinemas are located in.
KNCC's Hisham Al Ghanim commented: "There is a high influx of Saudi audiences that flock to Kuwait to experience the cinema here because of the films we are able to show and the high standards of the sites themselves, so we have a keen understanding and appreciation of their tastes and habits. We expect to open a total 12 multiplexes in the next 36-month period."
Egyptian films to be shown
Front Row's Gianluca Chakra added: "Along with these distribution lines, there is a potential to grow once the lay of the land has settled. Front Row's exhibition and distribution model can only help enhance the Saudi expansion. Added to that the strong Egyptian catalogue and the burgeoning market of original content development we are closely working on together and you will find that there is substantial potential for growth in the KSA."
Cinescape is the first regionally based company to secure cinema locations in KSA. The announcement comes hot on the heels of UK-based Vue Cinemas' recent announcement that it has signed a memorandum of understanding with Saudi mall and leisure specialist Abdulmohsin Al Hokair Holding Group, and hopes to build "up to 30" multiplexes over the next three years, though Vue did not reveal when it expected its first doors to actually open. Canada's IMAX, the US' AMC and Dubai-based Vox are also known to be seeking opportunities in the kingdom following the reopening cinemas.