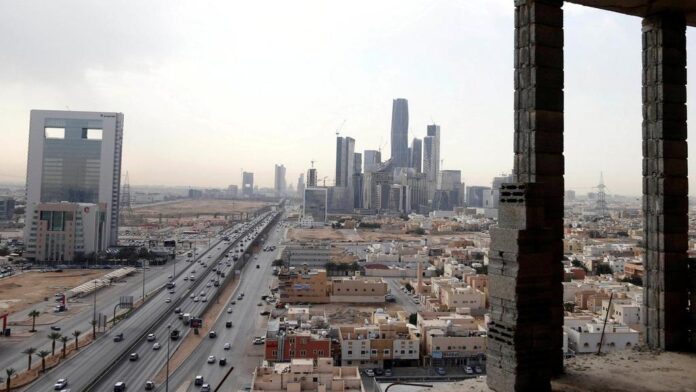 Saudi Arabia, the world's biggest oil exporter, is likely to lower its budget break-even oil price to below $55 per barrel by 2021 as the biggest Arab economy continues to implement economic and fiscal reforms, according to a new report.
After slashing nominal government expenditures by a fifth, cutting subsidies, introducing new taxes and raising non-oil revenues, the kingdom has lowered its break-even oil price to $74.4 per barrel in 2018, down 29 per cent from $105.7 in 2014, Japanese lender MUFG Bank said in a report released on Wednesday. In 2019, break-even oil prices are likely to remain at $69.3 per barrel as the kingdom shifts its strategy of deficit reduction and austerity to focusing on economic stimulus, it noted.
"All in all, a direct consequence of fiscal and economic reform is that Saudi Arabia will be in a stronger position over the medium term …. with greater independence from the oil price," Ehsan Khoman, the head of research for the Middle East and North Africa said in The Mena Focus Report.
"Our econometric models suggest a fiscal break-even oil price of $54.8 per barrel in 2021 to balance the budget, and assume total revenues at $267.9 billion (36.2 per cent of GDP), against a slightly larger total expenditure at $289.6bn."
Saudi Arabia, Opec's top crude producer, is implementing a raft of fiscal and economic reforms under its Vision 2030 plan to cut its dependence on oil revenues and fuel growth. The kingdom plans to sell stakes in state-owned entities including Saudi Aramco, which could raise an estimated $100bn in non-oil revenues for Riyadh in what is billed to be the world's biggest-ever share sale.
Other measures include developing the country's industries, bolstering the private sector and luring investments through projects such as $500bn Neom development.
Development of non-oil based sectors, such as tourism and technology, and a significant ramp-up in large-scale infrastructure investments will be essential for Riyadh to meet its ambitions for the non-oil economy. As these sectors grow in importance, the size and magnitude of the non-oil revenue generated from these industries will rise, lowering the break-even price, MUFG noted.
Higher non-oil revenues, predominantly, through privatisation and implementation of VAT, will also help the country to raise its non-oil revenues to $68.3bn, about 10 per cent of the GDP in 2017 to over $100bn by 2020. The Japanese lender estimated that revenue generation through VAT will range between $8bn to $17bn, approximately 3.2 per cent to 6.7 per cent of total government revenues each year.
"From 2020, we view that non-oil revenues are likely to rise noticeably, which will reduce fiscal break-even oil prices markedly," according to the report which projected break-even oil price to come down to $61.7 per barrel in 2020.
Increasing the share of nuclear, solar and renewables in the energy mix relative to oil and investment in crude production capacity will also help in achieving the objective of bringing down the break-even price, it said.
"The road ahead requires reforming the country to build a sustainable economy that can more comfortably deal with the cyclical nature of commodities by being less dependent on them," Mr Khoman said.