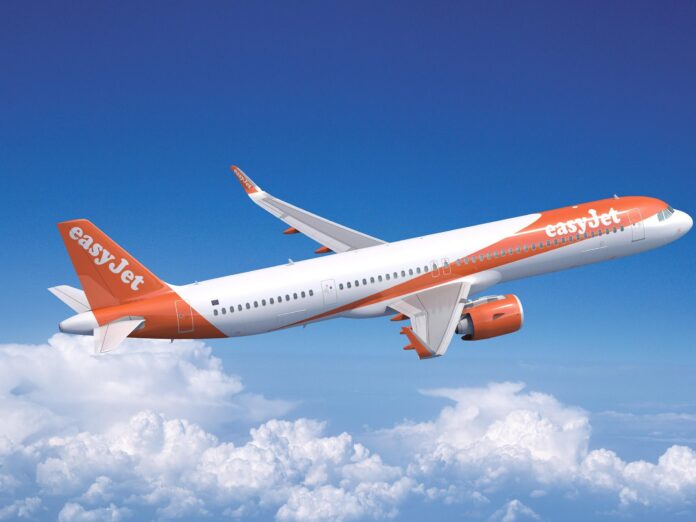 easyJet, Europe's leading airline, has teamed up with Visit Jersey and viral video sensation 'Kilted Yoga' to celebrate the first flight on a new route between Edinburgh and Jersey, which takes off from Edinburgh this Saturday 31 March.
Scotland's famous Kilted Yoga pair, best known for doing downward dog in nothing but kilts, became an instant viral sensation when their first film was viewed over 55 million times worldwide. A new video set in Jersey sees the boys in a variety of mesmerising poses in some of the island's most mesmerising locations to mark the launch of the new easyJet route and showcasing the variety that Jersey has to offer for easyJet's Scottish customers.
The full video is available to view at https://www.jersey.com/kiltedyoga
Ali Gayward, easyJet UK Country Manager said:
"We are delighted to be celebrating our first flight between Edinburgh and Jersey which we are sure will prove popular for our Scottish customers looking to discover the variety that the island of Jersey has to offer.
"This year easyJet is celebrating 10 years at Jersey and the addition of this route demonstrates our continued commitment to providing even more choice for our customers in Jersey and Scotland, helping us to deliver long term, sustainable growth and providing passengers with a great range of destinations all with a convenient schedule, low fares and great service for both leisure and business travellers."
On behalf of Ports of Jersey, Myra Shacklady who oversees the company's route development programme says:
"2018 is a significant year for Jersey and easyJet. Not only do we mark the airline's 10th anniversary of its Jersey route network but we welcome this new service to Edinburgh, which I have no doubt will not only prove popular with local residents but also opens up a further opportunity to increase its inbound visitor market."
Gordon Dewar, chief executive of Edinburgh Airport said:
"Expanding options for passengers is what we're all about at Edinburgh Airport and we're delighted to be offering another route to Jersey, whether it's for scenic beaches, history or culture, and I'm sure this route will be a fantastic success.
"Our relationship with easyJet goes from strength to strength and their continued expansion at Scotland's busiest airport is good news for the airport, the airline and passengers."
Finlay Wilson, the Kilted Yoga founding member commented:
"Our first Kilted Yoga film was a big hit last year, so we were very excited when we received the invite to make a follow up film in Jersey. The Island has some spectacular scenery, so whether you're into yoga or just enjoy getting outdoors, hopefully we've inspired Scots to visit the Island and with easyJet's new route that's now easier than ever."
easyJet flights from Edinburgh to Jersey depart on Tuesdays and Saturdays throughout the summer season. Tickets are available at www.easyjet.com with fares starting from £30.74*.
easyJet is the largest airline in Scotland carrying almost one in three Scottish travellers and in 2018 will continue to grow as the number of seats on sale will increase around 5% to over eight million.
This month easyJet is celebrating ten years flying to and from Jersey and now operates eight routes and over 132 flights a week during peak summer, flying over 600,000 passengers to and from Jersey across its UK network each year.
For more information on easyJet's network visit www.easyJet.com
For further information, please contact the easyJet Press Office on 01582 525252, log onto www.easyjet.com or follow @easyJet_Press