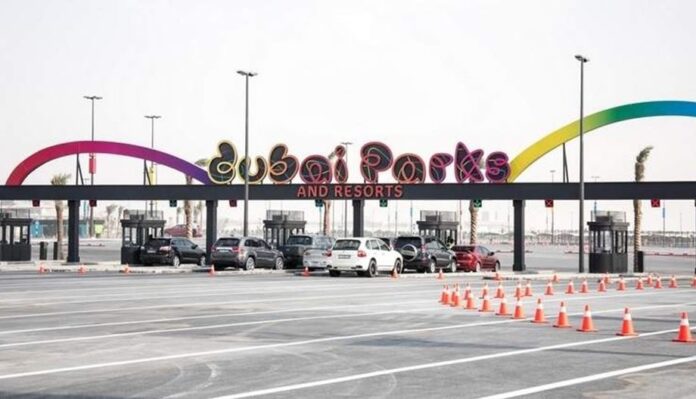 DXB Entertainments PJSC (DFM:DXBE) today announced that Dubai Parks and Resorts, the region's largest theme park destination, welcomed 851 thousand visits during the first quarter of 2018, an increase of 45% compared to the first quarter of 2017, and an increase of 55 thousand visits compared to the last quarter of 2017. This sets a new record quarter visitation figure.
The first quarter's record visitor figures follows a successful fourth quarter of 2017, when Dubai Parks and Resorts attracted close to 796 thousand visits.
The Lapita™ Hotel average occupancy rose to 62% in the first quarter of 2018, compared to 22% for the same period last year, and 48% in the fourth quarter of 2017.
2018 is the first full year of operations for Dubai Parks and Resorts and the growing visitor numbers and hotel occupancy reflect the ramp up in operations and the implementation of coordinated resident and international sales and marketing strategies.
Mohamed Almulla, CEO, DXB Entertainments, said, "We are pleased to have grown our first quarter visitation by 45% when compared to the same period last year, a clear sign our new strategy is delivering results.  Visitor numbers are steadily increasing as we continue to focus on our core markets of GCC residents, annual pass holders and international visitation.
"It is important to note that in a normal annual cycle the fourth quarter should deliver the highest visitor numbers as it is the peak tourist season for the city of Dubai and therefore quarter-on-quarter improvement is a further sign of our continued growth.
"Theme parks are seasonal in nature and whilst we expect to deliver year-on-year growth, we anticipate the warmer second quarter to deliver lower visitation than the cooler months of the first quarter.
"Dubai Parks and Resorts is great product and a world class destination and we are excited about our growth potential as we progress through our first full year of operations."
ENDS
For further information, please contact:
Marwa Gouda, Head of Investor Relations, DXB Entertainments PJSC
+97148200820
IR@dxbentertainments.com
Jon Earl, Managing Director, FTI Consulting
+97144372104
jon.earl@fticonsulting.com
Anca Cighi, Director, FTI Consulting
+97144372111
anca.cighi@fticonsulting.com
DXB Entertainments PJSC
DXB Entertainments PJSC (previously Dubai Parks and Resorts PJSC) is a Dubai-based operator of leisure and entertainment destinations and experiences. The Company is traded on the Dubai Financial Market (DFM) under the trading symbol DXBE. We bring together a diverse portfolio of world-class brands to offer entertainment in the areas of theme parks, family entertainment centres and retail and hospitality.
DXB Entertainments is the owner of Dubai Parks and Resorts, the region's largest integrated theme park destination, with five Theme Parks (Six Flags Dubai under development), two Hotels (LEGOLAND® Hotel under development), and one retail and dining facility all spread over 30.6 million sq.ft of land, with an estimated AED 13.2 billion in development costs.
DXB Entertainments also manages six Dubai-based mid-way attractions in addition to a chain of cinemas, all owned by Meraas.
With a diverse portfolio of 16 leisure and entertainment assets, DXB Entertainments is the largest leisure and entertainment company in the region.
For more information, go to: www.dxbentertainments.com
Dubai Parks and Resorts
Dubai Parks and Resorts, owned by DXB Entertainments PJSC, is the Middle East's largest multi-themed leisure and entertainment destination comprising  four separate theme parks: MOTIONGATE™ Dubai, the region's largest Hollywood-inspired theme park, featuring immersive rides and attractions based on Hollywood hits; LEGOLAND® Dubai, a unique, interactive theme park for families which brings the well-known LEGO® brick to life in a playful learning environment; and BOLLYWOOD PARKS™ Dubai, a first-of-its-kind theme park that showcases rides and attractions based on some of Bollywood's biggest blockbusters. It also hosts the LEGOLAND® Water Park, the region's first water park catering to families with children aged 2-12. Expected to open in late 2019, Six Flags Dubai will be destinations fifth theme park and the regions first Six Flags themed park.
The entire destination is connected by Riverland™ Dubai, the free to enter themed recreational hub with a multitude of dining, shopping and unique entertainment options, that connects the theme parks, perfect for friends and families of all ages.  Guests can stay at the Lapita™ Hotel, a Polynesian themed family hotel part of the Marriott Autograph Collection.
Located on Sheikh Zayed Road opposite the Palm Jebel Ali in Dubai equidistant to Dubai and Abu Dhabi International Airports, the destination offers over 100 rides and attractions
For more information, go to: www.dubaiparksandresorts.com