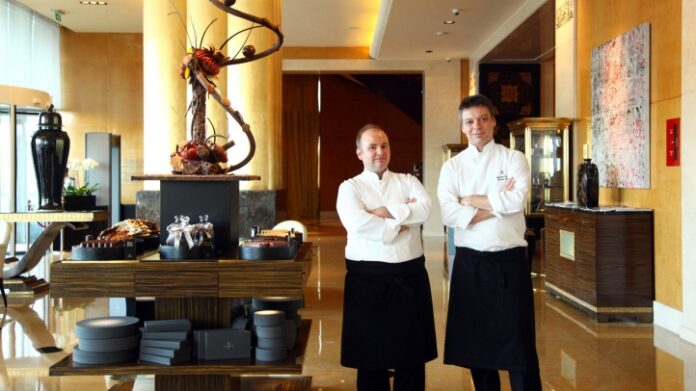 The talented Food and Beverage Team at Four Seasons Hotel Beirut is celebrating their recent win at HORECA 2018, after taking home 21 awards. Just like every year, the Hotel was in the limelight, with its team excelling in cooking, art of service and other competitions, acquiring medals and certificates of appreciation for their creative skills and high professionalism.
Four Seasons Hotel Beirut won five gold medals in the perfect steak challenge, two courses Lebanese menu competition, plated desserts presentation and Lebanese sandwich competition. Six silver medals were won for the burger challenge, best croissant, best baguette, Lebanese sandwich, table service and meat flambage. A further four bronze medals including best chocolate egg display, table service and napkin folding were won and six merit awards across several categories including hot and cold tapas, manouche saj challenge, best éclair, best macaron and wine decanting were also awarded.
"We are thrilled by the diversity and calibre of awards received by our team at HORECA this year. A result of the Hotel's ever-growing investment in continually striving to nurture its established and upcoming talent. We congratulate all the winners who have come out on top after a thorough judging process. Their win will surely serve as an inspiration to their colleagues at the Hotel," says Regional Vice President and General Manager Rami Sayess.
HORECA is the country's largest annual exhibition held for the hospitality, catering and food industries and boasts one of the region's most sought after competitions. Visitors from the city were invited to watch more than 100 talented chefs compete in different categories ranging from five-course menus to novelty cakes, live cooking of signature dishes, carving competitions and the creation of decorative showpieces, before being judged by a panel of international experts.