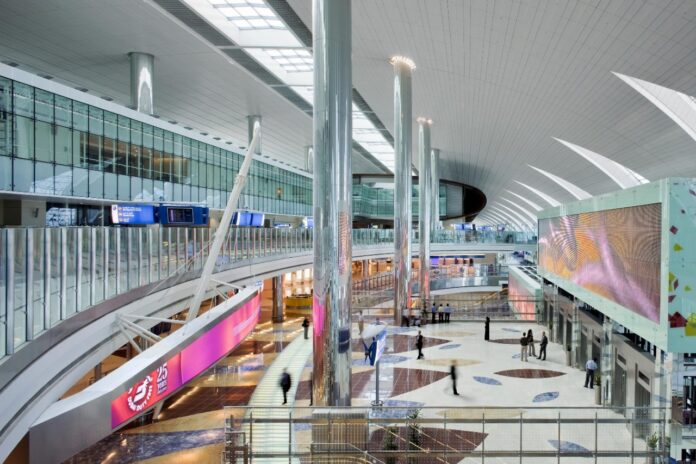 A recent report from Knight Frank looks at how the development of tourism in Dubai is a major contributor to the country's economy. 
The report makes five key findings:
• Dubai International Airport (DXB), the world's largest airport by international traffic, recorded 83.7 million passengers in 2016, up 26% from 2014. In 2017 this has increased further to over 88 million passengers.
• In the hospitality sector, the total number of hotel keys per resident is highest at 29.9 per 1,000 people in Dubai, compared to our selected hub cities.
• Currently Dubai is home to 104 five star-hotels (Dubai Corporation of Tourism & Commerce Marketing).
• STR global indicates there are 53 hotels five-star hotels in planning or construction with opening dates before 2020.
• Dubai's average spend per overnight visitor is estimated to be over USD 2, 000 in 2017, the highest among Knight Frank's global hub cities.
"For Dubai, the tourism market has historically been a strategically important sector. In 2017, it is estimated that the sector contributed over AED150bn to GDP (4.6% of GDP), and provide almost 570,000 jobs (4.8% of total employment). The sector's direct contribution to GDP has increased by 138% in the 10 years to 2017 with employment in the sector growing by 119% over the same period," said Knight Frank.
Ali Manzoor, Associate Partner, Head of Hospitality said: "Despite facing challenging market conditions, Dubai's hospitality sector remains amongst the top performers in the Middle East, underpinned by the Emirate's positioning as a regional commerce hub and the development of world class demand generators. Visitation has for the most part continued to grow from key source markets with India and China notable standouts, and Russian visitation continuing its positive momentum from the previous year. We remain optimistic about the outlook of the sector and envisage that the market will once again stabilise once the rate correction has run its course," he said.
The report states that the real estate transactions for 2017 have increased by 6% in terms of number, and 4% in value when compared to AED 275.8 billion for 2015, and increased by 14% in number, and 6% in value compared to AED 268.7 billion for 2016.
Bin Mejren added: "Looking at the details of the results from 2017, the sales of land, buildings and units in the Dubai real estate market totalled AED 114 billion through 49,000 transactions, while mortgages for the same three categories reached AED 138.5 billion through 15,700 transactions. There were approximately 4,000 other transactions valued at approximately AED 33.3 billion, where the total turnover for the year 2017 was AED 285.562 billion from 69,000 transactions."
For 2017, Dubai's real estate market also has attracted investors from around the world, including Gulf nationals, Arabs and foreigners, with a total of 39,480 investors making nearly 53,000 transactions worth more than AED 107 billion.
The UAE investor continued to lead the list of nationalities investing in the Dubai real estate market, where the value of their investments amounted to AED 25.307 billion. Indian investors followed with AED 15.6 billion and Saudis came third with investments exceeding AED 7 billion, followed by British and Pakistanis whose investments amounted to AED 6 and 5 billion, respectively.
Other active investors include Chinese, Jordanians, Egyptians and Canadians.
The report also reveals the top ten real estate sales areas in Dubai, with 'Burj Khalifa' taking first place in terms of value with 2,008 transactions worth AED 7.368 billion. 'Business Bay' followed in second place with 3,763 transactions worth AED 7.115 billion, while 'Dubai Marina' took third place with 3,300 transactions worth nearly AED 7 billion.