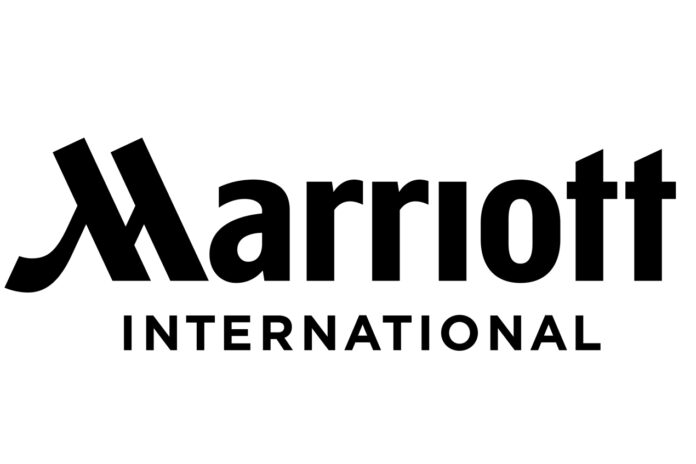 arriott International (NASDAQ: MAR) today announced ambitious growth plans for its Middle East and Africa region following signings for more than 30 properties and over 5,000 rooms in the last 12 months. The signings put Marriott on track to increase its portfolio in the region to nearly 370 hotels – an increase of more than 50% over the next five years. This will amount to more than 80,000 rooms across 21 brands, including the introduction in the region of brands such as EDITION, Element and AC Hotels by Marriott.  Also in line with its development plans, the company and its property owners expect to add 30,000 new jobs across the region in the next five years.
Marriott International's planned growth over the next five years underscores the substantial emphasis that regional governments are placing on growth and investment in the travel and tourism sector.  The company estimates that the 30 projects signed in the last 12 months will drive investment of about $1.8 billion by the property owners.
"It is a really exciting time for the Middle East and Africa region's travel and tourism sector. With clear and ambitious visions set out by regional governments to grow and invest in the sector, the industry is thriving more than ever," said Alex Kyriakidis, President and Managing Director, Middle East and Africa, Marriott International. "At Marriott International, we are proud that we and our owners are opening a huge range of jobs, as well as contributing to the ongoing growth and diversification of the region's economy."
Marriott International's announcement of its growth plans in the region comes ahead of the Arabian Hotel Investment Conference, which has centered its 2018 theme on "Focus on the Future." The conference is taking place under the patronage of His Highness Sheikh Saud Bin Saqr Al Qasimi, UAE Supreme Council Member and Ruler of Ras Al Khaimah; and founding patron His Highness Sheikh Ahmed bin Saeed al Maktoum, Chairman of Dubai Airports, President of Dubai Civil Aviation Authority and Chairman and CEO of Emirates Airline and Group.
During the annual event, Kyriakidis will join the "Regional Leaders in the Hot Seat" panel session to discuss how hotel operators are supporting owners and adjusting to a maturing and shifting regional market.
"Marriott International's growth in the region is a result of consistently delivering value to our owners.  Our long-established presence in the region, global footprint, compelling portfolio of diverse brands, award-winning loyalty programs and strength of our distribution platforms continue to position us at the forefront, enabling us to leverage trends to benefit our stakeholders in the region," added Kyriakidis.
"We remain focused on working with our owners to identify synergies and increase efficiencies across hotels by implementing shared services, remote solutions, complexing of hotels where relevant and possible and by bringing state-of-the-art technology to leverage scale, ultimately improving profitability."
Strong Growth Momentum for Luxury and Upscale Brands
"This dynamic region continues to present immense development opportunities for the company to strengthen its competitive position across established and fast-growing markets," commented Samir Baidas, Chief Development Officer, Middle East and Africa, Marriott International. "Our growth plans across the Middle East and Africa not only reflect the high demand for our brands, but also the trust ownership groups have in Marriott International."
Historically featuring a portfolio of hotels primarily in the upper-upscale segment, Marriott International's robust development pipeline in the region also highlights strong growth opportunities for its luxury and upscale brands:
Across its seven luxury brands, Marriott International operates over 30 hotels with more than 10,000 rooms across the Middle East and Africa and plans to nearly double the number of hotels in the next five years.  That growth will begin with the launch of its EDITION brand in Abu Dhabi later this year.
The company is also expanding its portfolio of upscale brands across the region where there is strong demand for stylish, smart and affordable hospitality. The company's upscale brands – such as Courtyard by Marriott, Aloft, Element and Residence Inn by Marriott – represent over 40% of the properties expected to open in the next five years across the Middle East and Africa.
The growth of Marriott International's upper-upscale brands, spearheaded by Marriot Hotels, Marriott Executive Apartments and Sheraton, remains steady – accounting for 30% of its hotels expected to open in the next five years.
ENDS
Note on Forward-Looking Statements: This news release contains "forward-looking statements" within the meaning of federal securities laws, including the number of lodging properties the company may add in future years and similar statements concerning possible future events or expectations that are not historical facts.  We caution you that these statements are not guarantees of future performance and are subject to a number of risks and uncertainties, including changes in market conditions; changes in global and regional economies; supply and demand changes for hotel rooms; competitive conditions in the lodging industry; relationships with clients and property owners; the availability of capital to finance hotel growth and refurbishment; and other risk factors that the company identifies in its most recent annual report on Form 10-K; any of which could cause actual results to differ materially from the expectations we express or imply here.  We make these statements as of the date of this press release, and we assume no obligation to publicly update or revise any forward-looking statement, whether as a result of new information, future events or otherwise.
About Marriott International, Inc.
Marriott International, Inc. (NASDAQ: MAR) is based in Bethesda, Maryland, USA, and encompasses a portfolio of more than 6,500 properties in 30 leading hotel brands spanning 127 countries and territories. Marriott operates and franchises hotels and licenses vacation ownership resorts all around the world. The company also operates award-winning loyalty programs: Marriott Rewards®, which includes The Ritz-Carlton Rewards®, and Starwood Preferred Guest®. For more information, please visit our website at www.marriott.com, and for the latest company news, visit www.marriottnewscenter.com. In addition, connect with us on Facebook and @MarriottIntl on Twitterand Instagram.
Media Contact:
Chandan Belani
+971 50 550 1732
chandan.belani@marriott.com
Bassel Barakat
+971525347568
bassel.barakat@fourcommunications.com