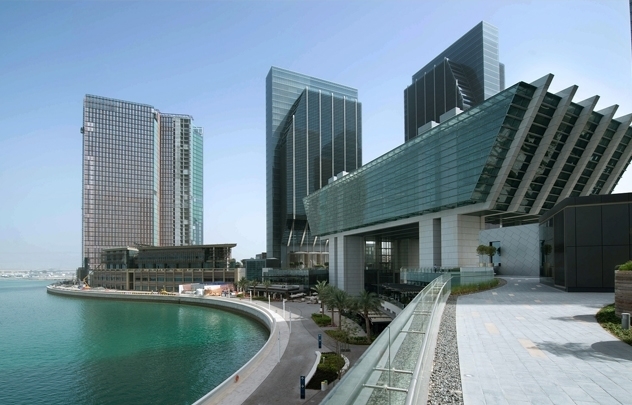 Abu Dhabi Global Market (ADGM), the International Financial Centre in Abu Dhabi, has been granted membership of the Global Privacy Enforcement Network (GPEN), as of March 29th, 2018.  The GPEN membership will be headed by ADGM's Registration Authority (RA), the data protection regulator of ADGM.
Established in 2010, GPEN is an international network of data protection authorities, comprised of over 60 members from around 50 different countries and regions with the purpose of facilitating cross border enforcement of privacy protection laws and strengthening personal privacy and data protection in a global context.
ADGM is the first member from the Gulf Cooperation Council (GCC), providing the opportunity to build international relationships in the data protection field. The GPEN membership will also provide a platform to share best practice and facilitate cooperation on privacy law enforcement.  Membership of GPEN will strengthen ADGM's ability to raise awareness of the importance of privacy and data protection
As a member of GPEN, ADGM responsibilities will include discussing the practical aspects of privacy law enforcement cooperation, sharing best practices in addressing cross-border challenges, working to develop shared enforcement priorities and supporting joint enforcement initiatives and awareness campaigns.
GPEN membership also raises ADGM's profile as a jurisdiction in the region that is committed to privacy and data protection. It is also particularly timely, given current international developments in data protection, such as the European Union's General Data Protection Regulation (GDPR), which comes into force on 25 May 2018.
H.E. Ahmed Ali Sayegh; Chairman of ADGM said, "We are honoured to be granted membership of GPEN. Data protection and privacy are fundamental to a robust and transparent international financial centre. The Registration Authority has enforced a data protection regime that is in line with international best practices and is proactive in implementing advancements in the field. Initiatives such as the membership seek to instil greater confidence in our stakeholders and position ADGM as a leader in the international community of data protection and privacy."
Data protection is a key element of ADGM's legal regime, contributing to ADGM's standing and integrity as an International Financial Centre (IFC). Implementation of international best practices in data protection and membership of bodies such as GPEN play an integral role as key distinctions between ADGM and other IFCs. GPEN membership is one of many ongoing initiatives and activities to bolster data privacy and protection at ADGM.
About Abu Dhabi Global Market:
Abu Dhabi Global Market (ADGM), an international financial centre (IFC) located in the capital city of the United Arab Emirates, opened for business on 21 October 2015.  Established by UAE Federal Decree as a broad-based financial centre, ADGM plays a pivotal role in positioning Abu Dhabi as a global centre for business and finance. It serves as a strategic link between the growing economies of the Middle East, Africa and South Asia and the rest of the world.
Based in Abu Dhabi, home to one of the world's largest sovereign wealth funds and one of the highest concentrations of high-net-worth-individuals in the world, ADGM's strategy is anchored by Abu Dhabi's key strengths including private banking, wealth management, asset management and financial innovation. Comprising three independent authorities: the Registration Authority, the Financial Services Regulatory Authority and ADGM Courts, it enables registered financial institutions, companies and entities to thrive and operate within an international regulatory framework based on Common Law.
Since its inception, ADGM has been awarded the "Financial Centre of the Year (MENA)" for two consecutive years for its initiatives and contributions to the financial and capital markets industry in the region.*
As part of its mandate, ADGM oversees and governs the Al Maryah Island, a designated financial free zone covering 114-hectares of financial and commercial services including residential, retail, leisure, hotel and office developments.    For more details of ADGM, please visit www.adgm.com or follow us on Twitter : @adglobalmarket and Linked : ADGM
* Source : The Global Investor Middle East and North Africa (MENA) Awards
For more information Kindly contact:
Afra AL Rashdi
Senior Manager – PR and media
Afra.alrashdi@adgm.com
Tel:00971561777288