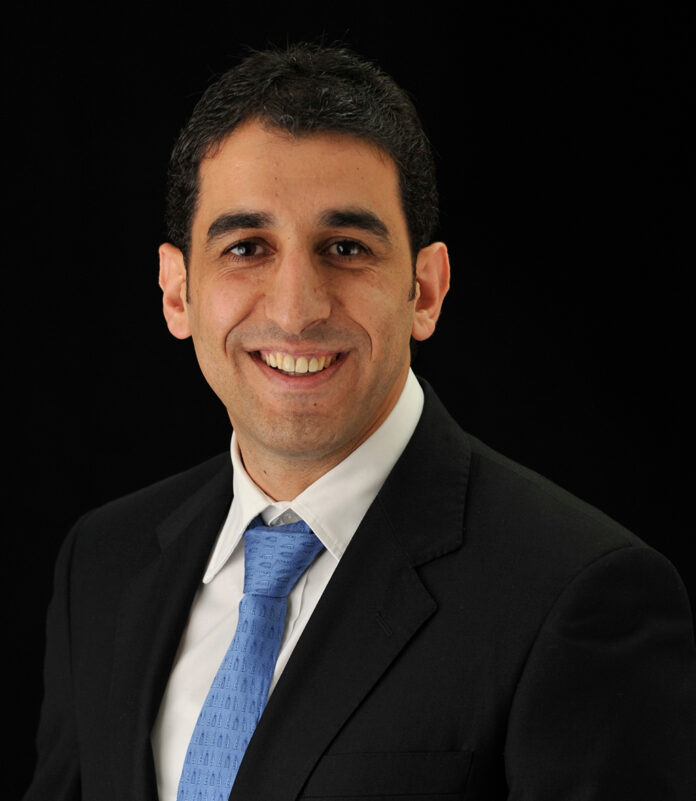 Alpha Destination Management will be participating at 'The Meetings Show' at Olympia London from 27 to 29 June, 2018 as a co-exhibitor at the Dubai Tourism stand. Mr. Abdullah Aridi, Director of Sales and Operation – MICE, Alpha Destination Management, said, "MICE is a very lucrative sector for us. Therefore, it is important for us to be present at The Meetings Show, a premier trade event in the UK market, which presents us a great opportunity to leverage our relations with both existing and new partners."
MICE contribution to the total travel market is 54 per cent. Globally the MICE market, which includes around 400,000 conferences and exhibitions, is estimated at a size of US$280 $300 billion. The GCC's MICE industry, valued at US$1.3 billion, is set to experience robust growth in the coming years, with the UAE, Oman and Saudi Arabia driving its expansion. Mr. Aridi, stressed, "The Middle East MICE Sector has no doubt come a long way in a very short space of time and is poised for continued growth. The UAE is the biggest and the most popular destination for MICE in the Middle East. At Alpha we are ideally placed to capitalise on this opportunity being the leading destination management company in the GCC and a pioneer in the tourism sector in the Arabian Gulf."
Highlighting the reasons for the UAE's growing significance as a pivotal MICE destination, Mr. Aridi, said, "Safety is a huge plus for the country with the emirates setting a great example in being one of the safest destinations in the world. Moreover, the exciting new developments coming up for Dubai Expo 2020 that are aimed at enhancing the infrastructure, business facilities, leisure attractions and connectivity will further boost and accelerate UAE's global and regional positioning as a MICE destination. Geographically too the country enjoys a strategic location between the East and West with over 2/3 of the world's population living within 8 hours flight from Dubai and 1/3 within 4 hours. The new visa policies that are meant to ease the travel process will also have an extremely positive impact on the sector."
Elaborating on the specific requirements of MICE, Mr. Aridi stated, "Our approach to MICE has to be different than other segments and key to that is coming up with new ideas and curated packages. Excellence, innovation, personalization, flexibility, competitive pricing and value-added packages are essential to succeed in this demanding segment. MICE travel is not restricted to meetings and events only. These days we are increasingly witnessing demand for Bleisure Travel (Business + Leisure) among MICE travellers hence it is important that we focus on offering unique experiences in terms of adventure, entertainment, cuisines and culture."
Alpha Destination Management will be present on Dubai Tourism Stand no. C400 at 'The Meetings Show' at Olympia London. Attending the exhibition from Alpha will be Mr. Abdullah Aridi – Director of Sales and Operation – MICE offering support and guidance to global business event organisers in planning international meetings, incentives, conferences and exhibitions in Dubai.
#AlphaTours #AlphaToursDubai #AlphaDMC #AlphaToursAe #FlyHighDubaiHelitours #Dubai #VisitDubai #Dxb #MyDubai #MeetYouAtTheShow #TheMeetingsShow #MICE #EventProfs
About Alpha Destination Management
Founded in 1996, by Mr. Ghassan Aridi and his partners, Alpha Destination Management is the leading destination management company and a pioneer in the tourism sector in the Arabian Gulf. Over the last two decades, the company has established itself as one of the most credible and reputed brands not only in the Gulf region but also in the international tourism industry. Controlling a significant market share of the lucrative tourism sector in the GCC, Alpha Destination Management is a market leader in the region with the largest annual turnover and wide network of international partners offering the highest levels of service and innovative and exciting experiences. Our extensive global and local knowledge and network, outstanding expertise and sound reputation is the key to success for us and all our partners.
For more information about Alpha Destination Management visit http://www.alphatoursdubai.com
For media contact:
Hina Bakht
Managing Director
EVOPS Marketing & PR
Mob: 00971 50 6975146
Tel: 00971 4 566 7355
Hina.bakht@evops-pr.com
www.evops-pr.com