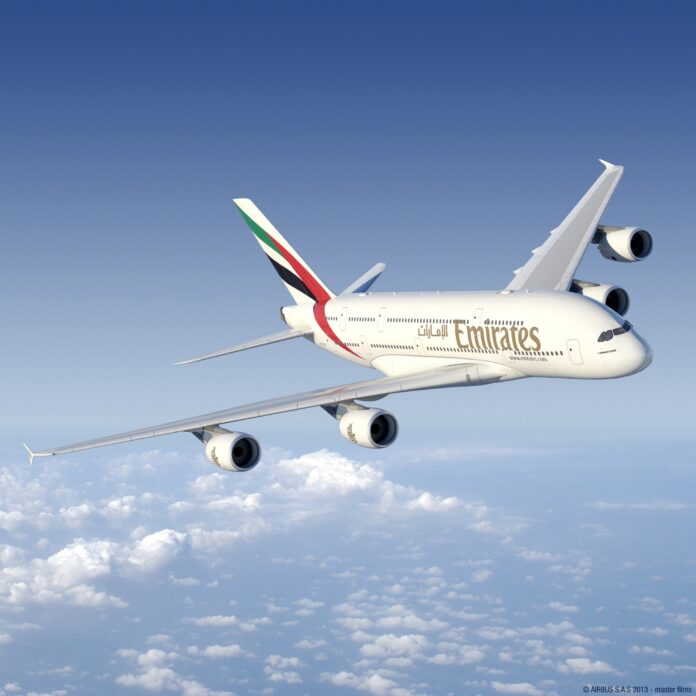 Emirates today announced that it will introduce two additional flights to Lyon and one to Paris per week, complementing its existing schedule and providing even more choice and convenience to travellers.The increase in frequency from five to seven between Lyon and Dubai will see the route become a daily service, while the extra flight to Paris brings to 21 the number of flights per week to the French capital, offering travellers three flights per day.

The Lyon flights will start on 2 August 2018, and will operate on a Tuesday and Thursday at the same time as the current flights, which depart Dubai as EK081 at 1435hrs and arrive in Lyon at 1930hrs. The return flight, EK082, leaves Lyon at 2155hrs and arrives in Dubai at 0615hrs the next day. Both flights will be operated by an Emirates Boeing 777-300ER in a three class cabin configuration, with eight private suites in First Class, 42 lie-flat seats in Business Class and 304 spacious seats in Economy Class.

The additional Paris flight will start on 7 August 2018, and will operate as the third daily every Tuesday morning. Flight EK071 will depart Dubai at 0405hrs and arrive in Paris at 0925hrs, while the return flight leaves Paris at 1125hrs and arrives back in Dubai at 2000hrs.

As with Emirates other flights between Dubai and Paris, the airline's flagship A380 will be used on the route. It will also have a three class cabin configuration, with 14 privates suites in First Class, 76 lie flat seats in Business Class and 429 seats in Economy Class.

Choice and connectivity

The additional flights will give travellers from Lyon and Paris and from across Emirates' network, even more choice and connectivity when booking their travel to and from these cities via our Dubai hub.  It will also help to further boost inbound tourism and meet growing demand from French travellers for flights to popular destinations in Asia, such as Thailand, Indonesia and Malaysia, as well as the Indian Ocean, Australia and New Zealand.

Award winning hospitality 

Customers travelling on Emirates flights can look forward to award-winning service and hospitality from the airline's multinational cabin crew, including French nationals, while enjoying complimentary gourmet meals and beverages. Inflight, customers can access over 3500 channels of on demand audio and visual entertainment on its ice system, from the latest movies, music and games. Families with young children are also well cared for with special services and products to ensure a comfortable and enjoyable flight experience, from free toys to kid's meals, entertainment and priority boarding.

In addition to Paris and Lyon, Emirates also serves Nice with a daily A380 flight.

-Ends-
About Emirates
Our Media centre contains all of our business updates, including the latest press releases and articles and our contact details.
The Emirates story started in 1985 when we launched operations with just two aircraft. Today, we fly the world's biggest fleets of Airbus A380s and Boeing 777s, offering our customers the comforts of the latest and most efficient wide-body aircraft in the skies.
We inspire travellers around the world with our growing network of destinations, industry leading inflight entertainment, regionally inspired cuisine and world-class service. Find out more.