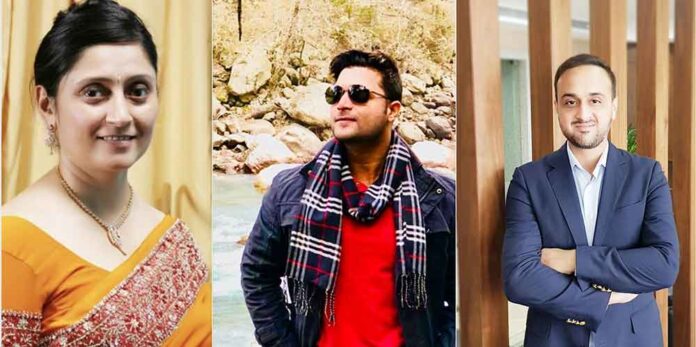 The word "vacation" brings a profound sense of excitement and zeal within all of us, especially within expats who work away from their countries of origin. We tend to have the choicest of destinations on our bucket list while planning vacations with family or friends, however, our shortlist mainly revolves around destinations that we frequently come across in different forms of advertisements and promotions. Treading the beaten path, people tend to flock westwards or to naturally blessed destinations in South-East Asia. One key destination that is often overlooked or does not get the attention that it deserves is actually an entire subcontinent in itself – INDIA.
It is rather regrettable that despite being home to a uniquely distinct flora and fauna, stunning destinations and cultural diversity, there's not much that potential travelers know about the country except for the obvious ones including Taj Mahal, Delhi, Mumbai etc. The country's tourism also gets impacted by adverse news circulating in the media pertaining to women safety issues, overpopulation, hate-politics etc. Unfortunately, sometimes the entire nation is stereotyped with regards to social issues that are quite prevalent in other parts of the world as well. The fact remains that India, which is one of the oldest civilizations of the world, is home to a very welcoming population and destinations of immense diversity and splendor.
India deserves its rightful place among the top destinations of the world, with this in perspective, Mr. Gaurang Harit, a Dubai based expat, took upon himself the mammoth task of bringing the colors of this amazing nation to the entire world via his mission "ExperienceBharat". ExperienceBharat has a fitting slogan "Experience the World in one Nation". This is true for a country like India wherein one can experience a mix of varied geographical, cultural, heritage and experiential diversity while getting immersed in innumerous things to do across the great country. Cities across the vast geographical expanse of India, from mountains in the north to beaches in the south, have a lot to offer to tourists. Moreover, with more than 65% of the population still staying away from hustle and bustle of the cities, India is home to multiple picturesque locations across its countryside with the potential of offering an equally amazing experience to travelers.
Consistent with the vision of Honorable Prime Minister of India – Sh.Narendra Modi, the mission was seeded way back in June 2016 after concluding years of extensive research. The objectives of ExperienceBharat are promoting India as a preferred destination for global travelers, driving investment opportunities in this vastly untapped sector and creating an additional million employment opportunities in the area of tourism development and promotions. Tourism is a labor-intensive and people-driven industry which is why people of different skill sets are required. The ExperienceBharat campaign hopes to foster employable skills among youth belonging to economically weaker sections of the society in the age group of 18- 35 years. The idea is to help reduce the skill gap affecting the hospitality and tourism sector and to ensure the spread of economic benefit of tourism to those who are in dire need of the same. While the mission was initiated under the flagship of Travinspire Tourism India (P) Ltd., soon it joined hands with National Federation of Tourism & Transport Co-operatives of India Ltd. A complete framework along with associated guidelines was laid down by a proficient team of experts coming from diverse fields including Tourism, Engineering, Architecture, Co-operatives and Films who combined their synergies with a unified vision of reinstating the glory of Bharat Varsha (ancient name of India) through ExperienceBharat.
As the adage goes, "anything worth doing doesn't come easy", Gaurang, being the sole breadwinner of his family, kept his dream alive for almost 7.5 years by taking up engineering assignments working with some of the top ranked airports around the world including Dubai Airport. A pilot project was successfully commenced in 2014 in alliance with the local authorities to develop Manila, a mountain hamlet located in the Indian state of Uttarakhand. With its successful launch, the team has already joined hands with the government to further develop 50 villages as sustainable hubs of tourism in line with cooperative engagement to maximize benefit to the masses, while also shouldering the responsibility to connect these new destinations to the mainstream domestic and international tourism markets. After years of hard work, Gaurang finally received validation when, in November 2017,ExperienceBharat was inaugurated at an event held at NCUI Complex Delhi in presence of industry leaders including dignitaries from Ministries, Cooperatives, Tourism, Bollywood and Aviation. The launch saw a rousing response and was attended by around 150 delegates comprising bureaucrats, industry leaders, national cooperative federations, academia and chambers.
Going forward, Destination development and Destination marketing are the two core charters of ExperienceBharat. The team has been working on multiple projects including "Flying Fest" that aims to promote destinations using experiential events across the airports and "Tura-360" which is the mission's research division pooling best technical minds for deploying futuristic tech solutions to resolve on ground challenges. Recently the mission has also joined hands with Invest India to promote investment opportunities in Indian tourism. This year Gaurang was conferred with the NRI Achievers Award 2018 in the category of Business Leaders- Social Entrepreneurship.
UAE has been the finest example of tourism growth and development with the right combination of grand vision, right strategy and excellent execution. UAE-India relationship and shared values are unparalleled and ExperienceBharat aims to take these bilateral ties to the next level by establishing a global base in Dubai for promoting Indian tourism and trade.
The ExperienceBharat mission is currently focusing on forging strategic partnerships with the best in the region to script a sustainable success story for Indian tourism including firms such as Go-Getters FZE and Gallium Advisors. Led by Mrs. Vinitha Pravin Kisani, Go-Getters serves as the marketing platform for SME/MSMEs looking to promote their business in the UAE and India.  Whilst also helping them in business expansion leveraging their strong linkages through chamber of commerce, bringing together Indian Entrepreneurs with UAE Entrepreneurs with similar interest mainly focusing on Talent, Tourism, Trade, technology & Tradition. Gallium Advisors is a multi-disciplinary management consulting firm providing strategic business and financial advisory services to business leaders and top executives, helping them make sound, data driven decisions and achieve practical, impactful results with presence across United Arab Emirates, India and China. As part of the strategic partnership, Go-getters represents the mission as its media and marketing partner while Gallium Advisors comes along as a strategic partner to drive in investments in tourism sector Together the team is working towards organizing the first ever exclusive Indian tourism and trade focused event next year in Dubai. The event aims to promote and showcase the vivid colors of Indian tourism via experiential engagement while also bringing excellent investment opportunities for UAE investors in state sponsored tourism infrastructure development projects across India. Participants shall be from both public and private sectors including tourism boards, hospitality, handicrafts, micro-industries, amongst others who would be showcasing their region/products/services while providing a one to one business interaction with the potential buyers/partners from the region. This event shall be one of its kind wherein demand based marketing portfolio shall be created for participating states from India, thereby ensuring a win-win situation for all. It is expected to be attended by the top leaders from the country and talks are in progress with the Indian Embassy, Dubai for support.
As Gaurang Harit says, "There are more than 600,000 destinations awaiting to be developed and transformed in India. ExperienceBharat doesn't belong to any individual or organization, rather it belongs to every person who is keen to see India's progress towards becoming a desired destination for travelers around the world". With a young and dynamic team at its core, the mission calls on for passionate people who are interested in joining this not for profit mission for working towards a prosperous Bharat for all via Tourism.
You may reach Gaurang on : contact@experiencebharat.com