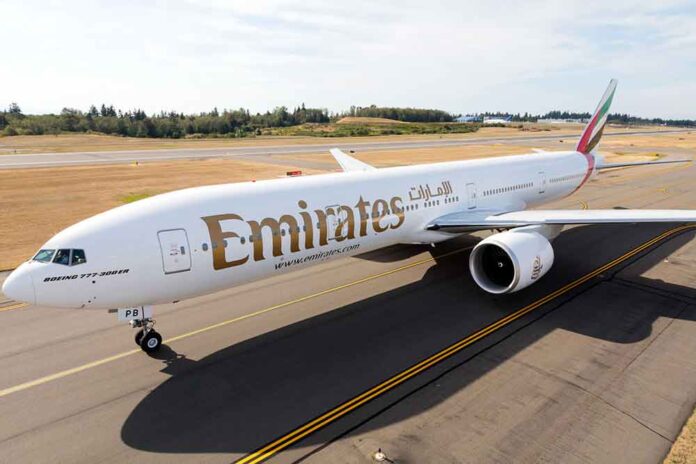 Emirates has launched one of its biggest sales yet with special fares to over 70 global destinations within its network. Passengers can still plan a short getaway before the summer season ends to destinations in the Americas, Europe, Middle East, and the Far East. The offer applies to bookings made today until 20th August 2018 for travel between 1st September 2018 and 31st March 2019.
Economy Class passengers can enjoy fares to Beirut starting at AED 945, Mumbai starting at AED 995, Bangkok starting at AED 2,345, Lisbon starting at AED 2,945, Mauritius starting at AED 2,995, Los Angeles starting at AED 4,835 and Santiago starting at AED 5,105.
Business Class passengers can enjoy fares to Mumbai starting at AED 2,795, Beirut starting at AED 5,245, Bangkok starting at AED 9,795, Mauritius starting at AED 9,975, Lisbon starting at AED 15,415, Santiago starting at AED 20,925, and Los Angeles starting at AED 21,275.
Travellers can also book with Emirates Holidays and enjoy a five-star holiday experience for an additional spend starting at AED 300 per person for Economy Class passengers and AED 500 per person for Business Class passengers, exclusive of the airfare.
Family members can now pool up to 100% of Skywards Miles earned on Emirates flights with Emirates Skywards rewarding programme, 'My Family.' The programme allows travellers to redeem rewards faster than before in over 100 programme partners including airlines, hotels and retail outlets.
Passengers on Emirates flight can enjoy the airline's award winning in-flight entertainment system with up to 3,500 channels and up to 20MB complimentary on-board Wi-Fi, as well as regionally inspired meals on-board prepared by award-winning chefs.
For more information on Emirates, including how to book flights and a complete list of terms and conditions, visit www.emirates.ae, travel agent or through the local Emirates Sales Office. Terms & conditions apply.