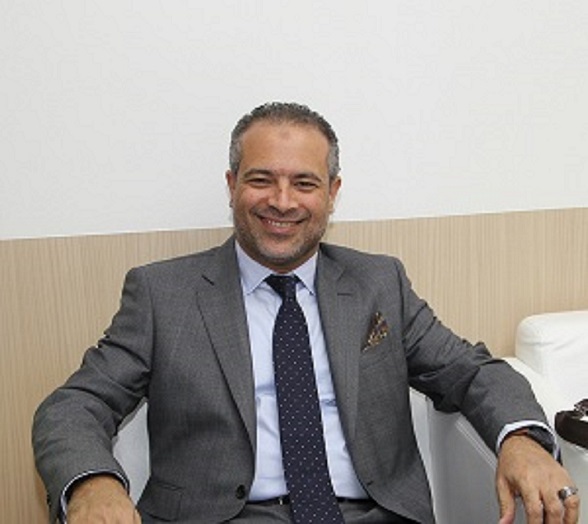 Saudi based Designs Group, a pioneer in providing integrated hotel solutions as well as construction and management services, will be once again showcasing its wide range of products and services at The Hotel Show at the Dubai World Trade Centre this year from 16 to 18 September.
Eng. Mohammad Al-Nadi, CEO of Designs Group, stated, "Demand for hotel interiors and other products is growing strongly in the UAE following the development of new hotels and renovations and at Designs Group we are well-placed to capitalize on this buoyant market. Not only are a number of new hotels being built across the country, but existing properties are being refurbished to stay competitive. The pie is just getting bigger which is driving growth for companies such as ours."
There are currently 618 projects under development in the Middle East's hotel pipeline that once completed will yield a total of 238,963 new rooms. The two most active countries across the region are the UAE, which has 222 hotel projects amounting to 126,576 rooms and Saudi Arabia, which has 143 projects and 55,810 rooms.
Elaborating on the significance of the show, Eng. Mohammad Al-Nadi, stressed, "Exhibiting at The Hotel Show provides us the perfect opportunity to promote B2B Hotel Furniture which is a specialized furniture, fixtures and equipment (FF&E) and operating supplies equipment (OS&E) purchasing firm to an audience of over 30,000 industry professionals. It also offers us the ideal platform to enhance relationships with existing hotel clients while generating new business and forging fresh partnerships. Moreover, it gives a 360-degree perspective on what's new and what's next in hotel interiors sector connecting the most inventive and the most influential design minds."
B2B Hotel Furniture is well equipped to meet the demands of constantly evolving hospitality industry from small to large scale projects. With over three decades of outstanding experience and 13 specialized companies, Designs Group (ProArt Intl, PerfectTech, B2B Hotel Furniture, and other subsidiaries co.) has served a prestigious list of more than 10,000 clients across the Middle East and Africa region since the 1990s delivering some of the most complex and award-winning projects.
Eng. Mohammad Al-Nadi, said, "Based on our performance, we have built a strong reputation across the Middle East as a dependable company delivering exceptional value to our clients. With a highly skilled and experienced team of designers, project managers and site engineers, and a global procurement network, we are able to successfully meet the industry's numerous challenges as well as budget and timescale constraints that gives us tremendous edge in the market."
For more information about Designs Group please visit  www.designs.sa
Visit Designs Group at The Hotel Show from 16-18 September 2018 at Sheikh Saeed Hall, Dubai World Trade Centre.
For media contact:
Hina Bakht
Managing Director
EVOPS Marketing & PR
Mob: 00971 50 6975146
Tel: 00971 4 566 7355
Hina.bakht@evops-pr.com
www.evops-pr.com