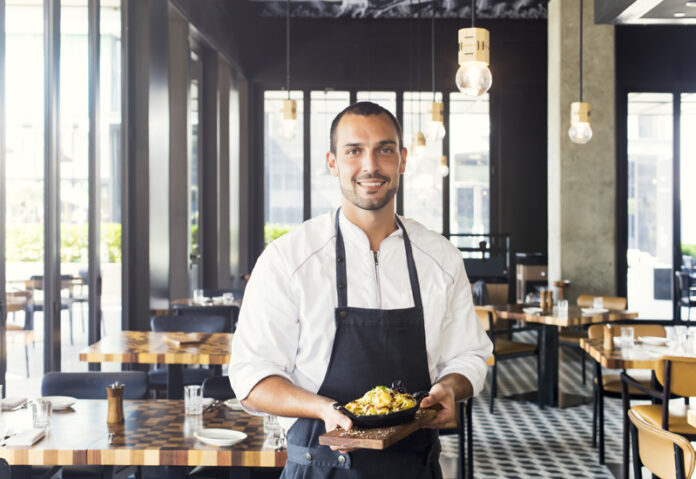 The charming 5-star boutique hotel, La Ville Hotel & Suites CITY WALK,
welcomes Moritz Neumann as the Executive Chef. Chef Moritz with over 16
years of experience is bringing his culinary expertise to create new
flavors for the hotel and its outstanding dining venues.
"It is a great honor for me to join the team of this lifestyle boutique
hotel. I am focused on updating the gastronomic landscape to ensure that
the culinary experience is just as remarkable as the hotel itself," says
Chef Moritz "To best describe my cooking style, I would call it simple
cosmopolitan, where the main ingredients take center stage and the
techniques and flavors come from different global influences collected
over the years. I enjoy enhancing natural flavors, ensuring our guests
leave feeling nourished, well fed and looking forward to come back for
more in no time."
The German Chef started his career with the Marriott International when
he joined Munich Marriott Hotel as apprentice in 2002. Over the past
decade, Moritz has worked in leading hotels and restaurants in Germany,
United Kingdom, United States of America, Qatar, and the United Arab
Emirates. Most recently, he worked as the Executive Sous Chef
overlooking the opening of the Renaissance Downtown Hotel, Dubai and its
f&b concept Outlets.
At La Ville Hotel & Suites, he is mandated with the all-around
management and operations of the property's beautiful dining venues
including GRAZE, a gastro-grill serving a social culinary experience,
focused on prime beef cuts, Grapeskin, a standalone grape bar and
kitchen, Chival, a social eatery and LookUp lounge, overlooking the
rooftop pool.
Cooking since a young age, Chef Moritz focuses on using fresh regional
produce for his dishes, which significantly influenced his style of
cooking. It is more and more important for customers to understand where
their food was sourced from to enjoy their meal with us. Cooking rustic,
homely food paired with creativity highlighting the original texture and
flavors of the main ingredients constantly shines through his dishes.
Bringing unconventional flair to typical meat dishes, he has curated a
new menu for GRAZE, which offers an array of modern dishes with urban
bold flavors, staying true to the restaurants roots. The new menu is
focused on high-quality beef from Australia. "We have been very
fortunate to work with well-established farms that produce the best
meats available in the market and worldwide," says Moritz. His next
focus will be to work on developing new menus for Chival and Grapeskin,
inking lingering flavors to every aspect of the hotel.