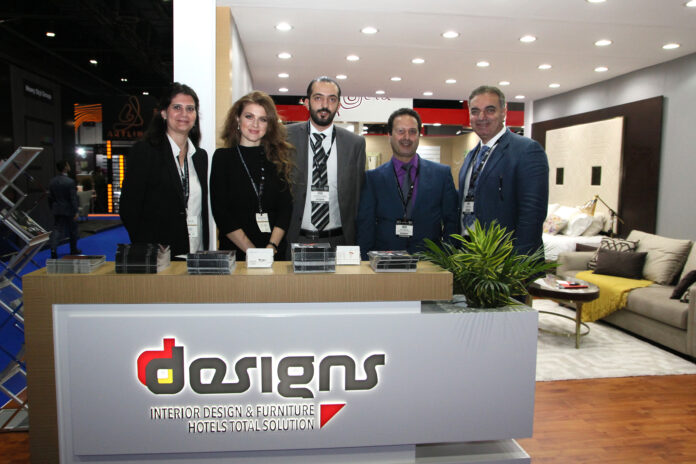 Saudi based Designs Group, a pioneer in providing integrated hotel solutions as well as construction and management services, has set up a new plant in Turkey for manufacturing minibars and safe boxes for hotels.
Making the announcement at The Hotel Show in Dubai today, Eng. Mohammad Al-Nadi, CEO of Designs Group, stated, "We are delighted to add this new plant to our well-established manufacturing lines specialised in catering to the diverse requirements of the hospitality industry. With an annual production targeted at 100,000 units the new company will be well-placed to meet the growing demand for such products in the region. We will be closely monitoring all aspects of engineering and manufacturing that will enable us to implement innovative product design, advanced technology and rigorous quality control processes to meet and exceed even the most stringent global standards."
Each electronic safe will be fully motorised with two locking bolts and feature internationally compliant keypads, LED display, audit trail, and emergency openings by electronic override and high security manual key. The safes are easy to install and will be available in wide range of sizes and designs to fit the different types of cabinets and wardrobes.
With an emphasis on reliability and usability the minibar systems too are being developed to redefine hotel in-room convenience refrigerator technology with benefits for both guests and hotels. Incorporating advanced absorption techniques and energy saving technology they will greatly enhance the user experience and comfort.
Eng. Mohammad Al-Nadi, CEO of Designs Group, stated, "Demand for hotel interiors and other products is growing strongly across the Middle East and Africa region following the development of new hotels and renovations and at Designs Group we are eager capitalize on this buoyant market. Not only are a number of new hotels being built across the country, but existing properties are being refurbished to stay competitive."
There are currently 618 projects under development in the Middle East's hotel pipeline that once completed will yield a total of 238,963 new rooms. The two most active countries across the region are the UAE, which has 222 hotel projects amounting to 126,576 rooms and Saudi Arabia, which has 143 projects and 55,810 rooms.
B2B Hotel Furniture is well equipped to meet the demands of constantly evolving hospitality industry from small to large scale projects. With over three decades of outstanding experience and 13 specialized companies, Designs Group (ProArt Intl, PerfectTech, B2B Hotel Furniture, and other subsidiaries co.) has served a prestigious list of more than 10,000 clients across the Middle East and Africa region since the 1990s delivering some of the most complex and award-winning projects.
Eng. Mohammad Al-Nadi, said, "Based on our performance, we have built a strong reputation across the Middle East as a dependable company delivering exceptional value to our clients. With a highly skilled and experienced team of designers, project managers and site engineers, and a global procurement network, we are able to successfully meet the industry's numerous challenges as well as budget and timescale constraints that gives us tremendous edge in the market."
For more information about Designs Group please visit  www.designs.sa
or www.b2bhotelfurniture.com
Visit Designs Group at The Hotel Show on Stand No. 5E219 from 16-18 September 2018 at Sheikh Saeed Hall, Dubai World Trade Centre.
For media contact:
Hina Bakht
Managing Director
EVOPS Marketing & PR
Mob: 00971 50 6975146
Tel: 00971 4 566 7355
Hina.bakht@evops-pr.com
www.evops-pr.com