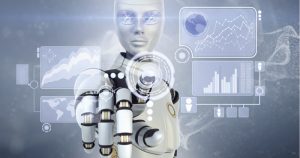 Dubai has attracted $21.66 billion worth of foreign direct investment (FDI) in high-end technology transfers in three years, organisers of the upcoming HITEC Dubai highlighted.
This consequently earned the emirate the top rank globally in 2018 in the share of FDI in technology transfers like artificial intelligence (AI) and robotics.
The Department of Tourism and Commerce Marketing (DTCM) in Dubai will be the destination partner for HITEC Dubai 2018, the world's largest hospitality Technology Exhibition and Conference brand in the Middle East.
Dubai will host the two-day trade show, co-produced by Hospitality Financial and Technology Professionals (HFTP) and Naseba, will kick off on 5 December at the Madinat Jumeirah Dubai, according to a recent statement.
This annual business-to-business (B2B) exhibition will grant the region's buyers, currently worth over $75 billion, access to the world's leading technology solution providers and experts in the hospitality sector.
CEO of HFTP, Frank Wolfe CAE, said, "With Expo2020 and such a huge influx of tourist, hospitality industry will take the centerstage in positioning Dubai as the smartest city. HITEC Dubai gives an opportunity for regional hospitality buyers to introduce latest technologies into their organisations."