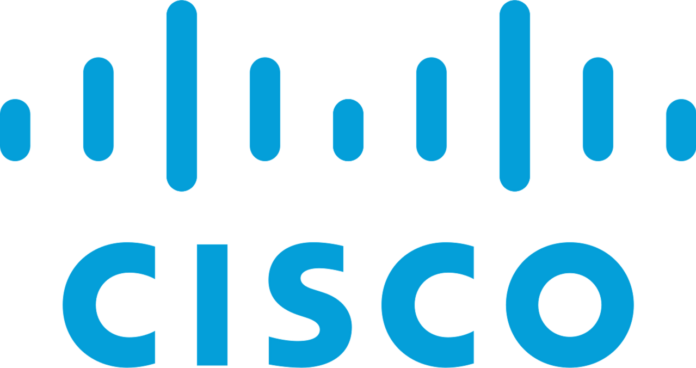 At GITEX, Cisco is unveiling its latest suite of technologies to support the Middle East's path to digital transformation.  At a time of increasing pressure to embrace digitization, these innovations aim to help enable both public and private providers in the region to adopt cloud based solutions. Cisco will showcase its technologies under the theme of 'Secure, Intelligent Platform for Digital Business,' at GITEX 2018, from October 14 – 18, 2018, at the Dubai World Trade Centre.
"Recent technological advances have significantly improved the capabilities of machine learning and artificial intelligence (ML/AI) systems. As a broad category of techniques and solutions, ML/AI has found many appealing applications: from chat-bots in customer service to personalized advertising in smart stores, to self-driving cars in smart transportation," said Shukri Eid, Managing Director – East Region, Cisco Middle East.
"Cisco is providing the foundation for digitization.  Through our unique and broad understanding of data, we have the opportunity to fully unleash the power of the network, gain actionable insights, protect our customers, and accelerate innovation. ML/AI technologies are already playing a critical role in delivering the secure intelligent platform for digital business," Shukri Eid concluded.
The research firm Markets and Markets estimates the AI market will be worth $5.05 billion by 2020. From data centers to blockchain, AI, IoT and big data, the world is undergoing a paradigm shift to digitization. Underpinning this digital transformation are ICT solutions with cloud and enterprise computing at the core.
At GITEX, Cisco will take customers through a connected journey based on its secure, intelligent platform for digital business where digital innovations will be brought to life through five pillars which include:
Reinventing the network: Due to digitization, networks are more important than ever before, but have never been under so much pressure. The network industry is facing a new era because of the introduction of networks driven by intent. ML gives us the ability to analyze huge amounts of network data, from telemetry to traffic patterns, and understand what is an anomaly and what is an optimal network configuration. This results in intent-based networking, which is always learning, adapting and protecting. The network will redirect traffic on its own and heal itself from internal shocks, like device malfunctions, and external shocks, like cyber-attacks. Cisco's intent-based network is the result of years of research and development to reinvent networking for the future.
Powering a multi-cloud world: Cisco brings together networking, security, analytics, and management and delivers cloud solutions that span a multicloud world. Whether it's a private, hybrid, or public cloud, or any combination of these, Cisco enables customers to embrace a multicloud world by simplifying how customers connect and protect their clouds. With the help of ML, we aspire to deliver a single user experience across clouds, including one policy and one instance of security by learning user preferences and application performance across private and public cloud platforms, for smooth, seamless operation.
Unlocking the power of data: Cisco provides visibility to data from the network and is focused on delivering data and insights to support use cases ranging from infrastructure optimization to security threat intelligence. We give our customers the ability to derive value from data that's running across their network at the point in time it has most value.
Enabling employee and customer experience: Cisco's collaboration technologies have the ability to connect people, teams and customers. AI is embedded in our collaboration portfolio and our employee and customer experiences through simplicity, automation and optimization with full contextual awareness of what is happening on the network.
Embedding security into the fabric of the network: Security is foundational to everything we do… from the cloud to the endpoint to the network. The more variables we can see, the more correlations we can draw through ML, and the faster we can spot something unusual happening, investigate, and quarantine bad actors, applications or devices.
We look forward to showcasing our latest technology solutions alongside our strategic partners Intel, Alpha Data, NABS Integrated Technical Services and CNS Middle East who will be participating as sponsors to Cisco's GITEX stand.
Visit Cisco's booth at Za'abeel Gulf Comms Hall, Stand No Z1-B20
Sources:
---
About Cisco
Cisco (NASDAQ: CSCO) is the worldwide technology leader that has been making the Internet work since 1984. Our people, products, and partners help society securely connect and seize tomorrow's digital opportunity today. Discover more at newsroom.cisco.com and follow us on Twitter at @Cisco.
Cisco and the Cisco logo are trademarks or registered trademarks of Cisco and/or its affiliates in the U.S. and other countries. A listing of Cisco's trademarks can be found at www.cisco.com/go/trademarks. Third-party trademarks mentioned are the property of their respective owners. The use of the word partner does not imply a partnership relationship between Cisco and any other company.