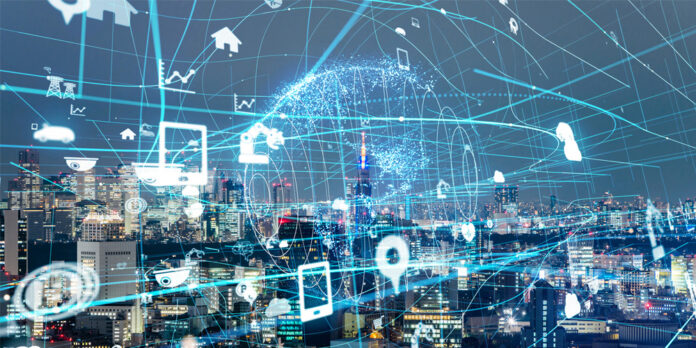 The Internet of Things (IoT) is transitioning from first proof-of-concept deployments into a new growth phase that is expected, according to industry analysts, to deploy 1 trillion devices by 2035.1 What is driving these lofty projections are the incredible business benefits that will be achieved with data-driven IoT initiatives such as edge computing, artificial intelligence (AI), predictive maintenance and autonomous systems. The more data that is collected, the more valuable the data becomes. However, this model may not be realized unless the industry can collaborate on more open and scalable methods to securely provision devices and their data to the cloud.
To answer these challenges, Intel is teaming up with Arm* to provide solutions to securely onboard2 both Intel and Arm IoT devices to any application or cloud framework.
First, let me walk you through the traditional manual onboarding process for IoT devices, which has multiple challenges. It typically takes more than 20 minutes per device and involves coordination among installation technicians, IT network/security operations and operational technology teams. The device identity and network access credentials are either painstakingly preloaded into the device at manufacturing or configured in the field from a standard image using insecure human processes. Compounding the security issues are the proliferation of cloud-specific provisioning methods without a consistent hardware-protected device identity model. For IoT to scale to a trillion devices in less than two decades, this process must be faster, safer and more flexible.
Now, the solution: Last October, Intel® Secure Device Onboard was launched as the first solution that enabled a "late binding" approach to provisioning, where customers could dynamically discover their target cloud platform for provisioning seconds after the device is powered on in the field. The collaboration with Arm aims to extend this capability from Intel devices to include the Arm devices that commonly are deployed together by customers. This strategic collaboration of two major ecosystems is designed to provide the industry with a more flexible provisioning method that can be natively enabled in devices.
So how does it work? Watch the prototype video below that shows how Intel and Arm devices can be credentialed and provisioned in seconds to join any cloud application framework.
As a result, customers should be able to choose their onboarding systems of record without being locked into a single cloud provider's provisioning method or a single device architecture. Flexibility can be built in before the device is purchased to onboard into any cloud ecosystem. Device management systems such as Pelion*, cloud/on-premise IoT platforms and connected partner ecosystems all benefit from increased variety of devices, lower cost and faster deployment. Device suppliers can simplify manufacturing to a single SKU that can be provisioned with customer-specific credentials in the field rather than in the factory, dramatically reducing cost while decreasing time to market.
"Intel and Arm are simplifying one of IoT's most complex and challenging barriers with regard to streamlining the manufacturing and security deployment workflows for IoT. This is an ROI win for the customer, who will be able to deploy both Intel- and Arm-based devices at a lower cost and with less friction between IT and OT, while at the same time retaining flexibility over their data and cloud partner choice until the deployment phase," said Michela Menting, director, ABI Research.
Learn more about the solution at IoT Solution World Congress's smart building customer case study presentation and view the joint demo that is nominated for top TestBed award. You may also attend the technical presentation at Arm TechCon that will showcase the Pelion Device Management zero-touch experience. Intel and Arm are seeking customer and ecosystem feedback on the prototypes and expect to engage pilot customers later this year. Contact iotonboarding@intel.com for more information on the pilot programs.
Intel's collaboration with Arm allows us to progress a joint vision of "any device, any cloud" to span multiple device architectures. As we enter this accelerated growth phase for IoT, we will continue to collaborate with technology vendors to provide customers the protections they need. On behalf of the entire Intel team, I thank our industry partners and customers for their ongoing support.
Lorie Wigle is vice president of Software and Services Group and general manager of Internet of Things Security at Intel Corporation.
1Trillion devices by 2035- source ARM white paper https://community.arm.com/cfs-file/__key/telligent-evolution-components-attachments/01-1996-00-00-00-01-30-09/Arm-_2D00_-The-route-to-a-trillion-devices-_2D00_-June-2017.pdf
2From out-of-box to securely streaming data to an IoT Platform
Intel technologies' features and benefits depend on system configuration and may require enabled hardware, software or service activation. Performance varies depending on system configuration. No computer system can be absolutely secure. Check with your system manufacturer or retailer or learn more at https://www.intel.com/content/www/us/en/internet-of-things/secure-device-onboard.html.
Intel, the Intel logo, and Intel® Secure Device Onboard are trademarks of Intel Corporation or its subsidiaries in the U.S. and/or other countries