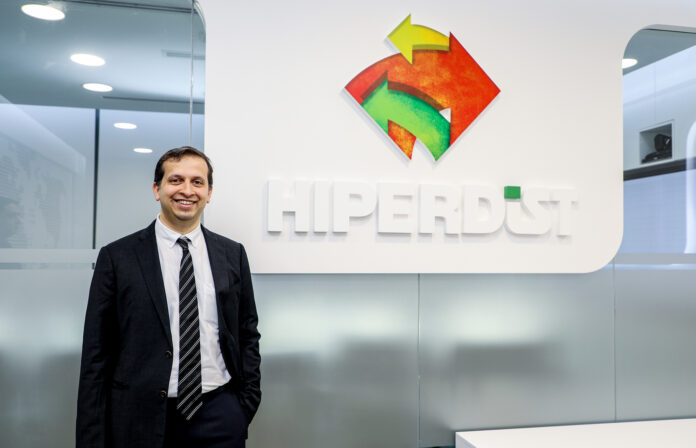 Regional distributor Hiperdist, headquartered in Dubai, has entered into a strategic distribution agreement with Palo Alto Networks for the North Africa region.
Making the announcement, Santosh Sansare, General Manager of Hiperdist stated, "We are glad to partner with Palo Alto Networks, one of the leading names in global cybersecurity. Palo Alto is an invaluable addition to our steadily growing portfolio of partners. This agreement takes forward our commitment to offer the most advanced solutions to our customers that effectively address their evolving IT needs."
Hiperdist is a leading technology distributor and solution provider spanning multiple markets and application segments. It is now positioning strongly in the Middle East, especially the UAE market, in addition to expanding further in Africa. Santosh stressed, "We have been at the forefront of the latest advancements and have made major inroads in the arena working with brands offering the most innovative products. We are confident our association with Palo Alto will help us sharpen our competitive edge and will enable us to deliver cutting-edge security solutions to protect businesses across the region."
Hiperdist has recently made a significant investment in its new owned facility in Dubai that has been designed to facilitate and leverage the company's growth and expansion while providing greater support to its global network with a broader geographic coverage in the MEA region.
Santosh said, "The market is changing and the opportunities for us going forward are huge. We are witnessing excellent growth driven by innovation across all our main markets. Looking ahead, there is going to be more rapid development of innovative solutions globally and more sophisticated end-users to drive superior results. Therefore, inventive technology is at the heart of our multi-faceted business approach. Our strategy is to focus on 'new innovative brands' or 'innovative quarter' from established brands. We want to enable them in the Middle East and Africa distributing more innovative products into more markets."
For more information about Hiperdist please visit http://www.hiperdistuae.com
Connect with Hiperdist on:
Facebook @hiperdistuae
Twitter @HiperdistUAE
Linkedin https://www.linkedin.com/company/hiperdist-uae/
Youtube https://www.youtube.com/channel/UCHanZQWIdpXsiOj2aIQLEjw
About Hiperdist
Hiperdist is one of the fastest growing IT solutions distributors in the UAE. With a wide collage of IT brands such as Acer, Asus, Avaya, Canon, Galaxy, G.Skill, HPE, HP, Lenovo, PLDS, Ring, Seasonic, Super Micro, Synology, Tandberg Data, Vertiv, ViewSonic and Zotac, the organization's key differentiator is a relentless focus on innovative, custom-made solutions for their partners. The company's holding group, UNIDIST, houses other Hiperdist entities in Middle East and Africa region. With a market penetration supported by 23 local entities and 4 logistic hubs throughout EMEA, UNIDIST provides end-to-end supply chain solutions for all categories of IT products including computing, Printing & Imaging, Consumables, Energy, Software and Infrastructure Solutions. 
For media contact:
Hina Bakht
Managing Director
EVOPS Marketing & PR
Mob: 00971 50 6975146
Tel: 00971 4 566 7355
Hina.bakht@evops-pr.com
www.evops-pr.com