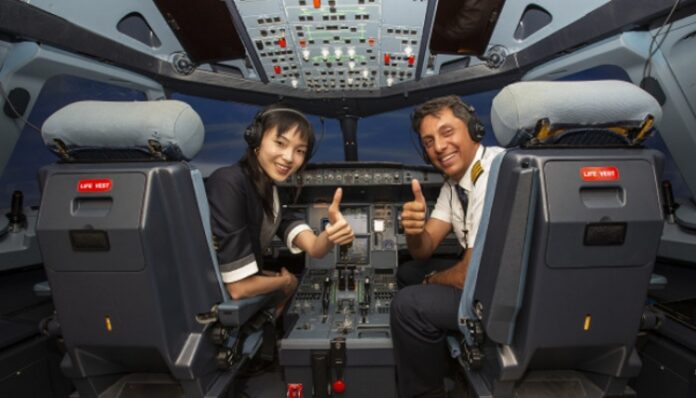 Etihad Airways today launched a brand new video in its Model Diary series at the China International Import Expo, profiling iconic Chinese fashion model Xiaowen Ju during her recent trip to Abu Dhabi, capital of the United Arab Emirates. Based in New York City, the world-renowned model developed the new video as part of Etihad Airways' ongoing 'Runway to Runway' series, which supports and showcases the global fashion industry.
 • New video launch features Chinese model Xiaowen Ju as part of Etihad Airways' 'Runway to Runway' campaign
Marking her first-ever trip to Abu Dhabi, Xiaowen introduces viewers to key sights throughout the city, including Louvre Abu Dhabi, which is the largest art museum in the region and has successfully bridged the gap between Eastern and Western arts since its opening in November 2017.
Another instantly recognisable tourist attraction featured in the video is the Sheikh Zayed Grand Mosque, voted the world's second most iconic building for two consecutive years in a TripAdvisor survey.
During her tour of Abu Dhabi, Xiaowen Ju went on to visit Saadiyat Beach Club, a premium tourist destination set in the island's conservation zone, home to a stunning array of wildlife and natural beauty. She also took part in an Etihad Aviation Training session using the airline's state-of-the-art facilities.
Linda Celestino, Etihad Airways Vice President of Guest Experiences and Delivery, said: "We are thrilled to be working with Xiaowen Ju, whose creativity and enthusiasm has been an inspiration to us all. We are proud to have facilitated her first trip to Abu Dhabi and, through our destination management division Hala, had the privilege of introducing her to Abu Dhabi's most iconic destinations and tourism sites – from pristine beaches to enthralling cultural and culinary experiences. We hope Xiaowen has enjoyed her time in Abu Dhabi as much as we have enjoyed hosting her."
Etihad Airways' participation at the China International Import Expo comes amid significant growth in travel and tourism from the Chinese market, with 2017 seeing a 60 per cent increase in visitors to Abu Dhabi on the previous year.
The Xiaowen Model Diary video represents the first major piece of content in Mandarin, purpose-made for Etihad Airways' social media channels across Weibo, YouKu, WeChat and Tencent.
To watch the video: https://youtu.be/QNR3nQ6uuJc