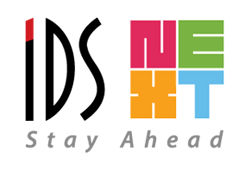 IDS Next, a leading global provider of next-generation technology solutions for the hotel industry, will be showcasing the world's first "Intelligent Hotel Platform" at HITEC Dubai 2018. FX1 is the revolutionary solution designed to decrease operational costs, increase guest satisfaction and help hoteliers drive incremental revenues. Attendees and media are invited to meet with the IDS Next team at HITEC in Dubaiand view live demos.
As the leader in emerging markets, IDS Next has been at the forefront of innovation and now, with the introduction of FX1, the company is delivering the true next generation platform for the hotel industry. With 1000 of its 4800 hotel clients in the MEA area, IDS is confident that our latest pioneering technology will empower both current and future users to exceed their operational and guest engagement goals.
FX1, a cloud, and native mobile platform focuses on optimizing the following:
Front Office
House Keeping
Incident Management
CRS and POS modules
An Open API to Distribution, Financials and CRM solutions
"The Guest" is and was the primary focus when developing FX1," explains Binu Mathews, CEO if IDS. "Over and above all the transactional needs of a hotel, this platform is embedded with guest experience enhancement capabilities that cover pre-stay, during the stay and post-stay engagement. Our innovative AI-powered technology also empowers hotels to increase revenue through upselling and cross-sell of services, amenities, and facilities."
With the new FX1 platform IDS Next is giving hoteliers the power to know their guests better and increase return visits to the hotel directly. This is what today's hoteliers want, to be aware of the guest behavior and provide offers that meet or exceed their expectations.
Hospitality Industry Technology Exposition and Conference (HITEC®) is the world's largest hospitality technology exposition and conference brand. HITEC Dubai 2018, takes place December 5th and 6th and is hosted at Madinat Jumeirah Conference & Events Centre.
Visit stand number #C116 to experience the future of the hospitality industry or visit idsnext.com to learn more.