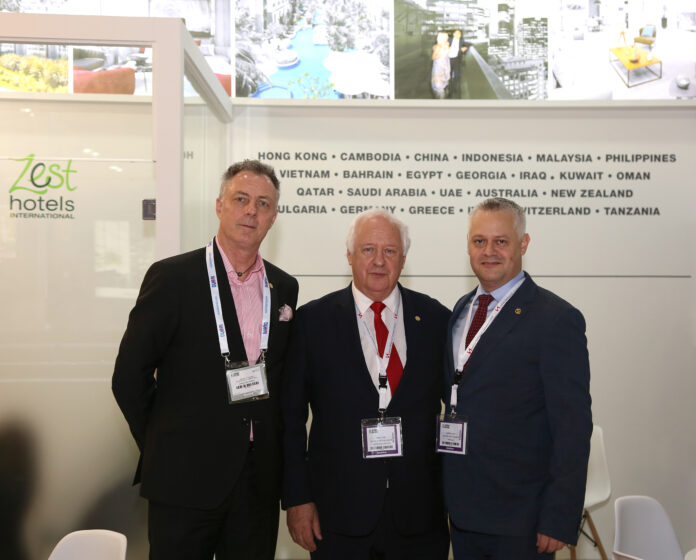 Swiss-Belhotel International announced today at the Arabian Travel Market (ATM) plans to open seven hotels across the Middle East and North Africa in 2019. These openings highlight the company's growth in the region while marking its debut in destinations such as Muscat, Kuwait City, Makkah and Alexandria.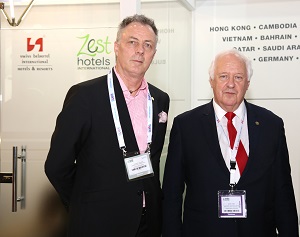 Laurent A. Voivenel, Senior Vice President, Operations and Development for the Middle East, Africa and India, Swiss-Belhotel International, said, "2019 is a very significant year for us with seven stunning properties lined up for opening in quick succession over the next few months. We are very excited about these openings that will give us access to fabulous new destinations while expanding our presence in existing locations such as Bahrain thus giving greater choice to our guests. These developments are aimed at diversifying our offering in the region while meeting the growing demand for quality accommodation at affordable rates."
Laurent added, "For the first time in the Middle East we have introduced brands such as Grand Swiss-Belresort, Swiss-Belsuites, Swiss-Belboutique and Swiss-Belinn. Therefore, each of these properties will be unique in their own way."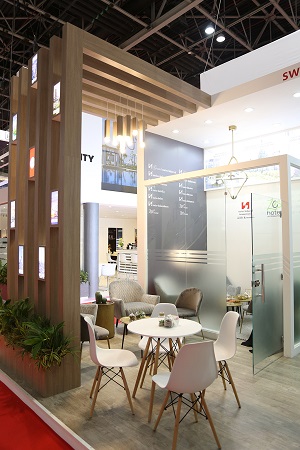 All of the seven hotels are already in pre-opening stages with Swiss-Belboutique Bneid Al Gar and Swiss-Belinn Doha opening in Q2 of 2019 followed by Swiss-Belsuites Admiral Juffair Bahrain and Swiss-Belinn Airport Muscat opening in Q3 of 2019. Three others namely Swiss-Belhotel Al Aziziyah Makkah, Grand Swiss-Belresort Seef, Bahrain and Swiss-Belresidences Al Sharq will be ready for opening in Q4 of 2019.
Laurent stressed, "At Swiss-Belhotel
International we are eager to contribute to the ongoing growth and diversification of the region's hospitality sector. Our global footprint, compelling portfolio of diverse brands and strong distribution platforms and loyalty affiliations continue to position us at the forefront of the industry, enabling us to leverage the latest trends to benefit our stakeholders in the region."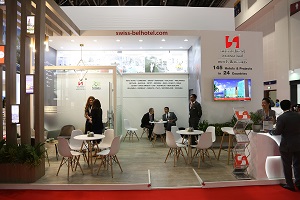 Visitors to ATM can find Swiss-Belhotel International on stand HC0825 located in Sheikh Saeed Arena in Dubai International Convention and Exhibition Centre.
For media contact:
Hina Bakht
Managing Director
EVOPS Marketing & PR
Mob: 00971 50 6975146
Tel: 00971 4 566 7355
Hina.bakht@evops-pr.com
www.evops-pr.com
About Swiss-Belhotel International
Swiss-Belhotel International currently manages a portfolio of more than 145* hotels, resorts and projects located in Cambodia, China, Indonesia, Malaysia, Philippines, Vietnam, Bahrain, Egypt, Georgia, Iraq, Kuwait, Oman, Qatar, Saudi Arabia, United Arab Emirates, Australia, New Zealand, Bulgaria, Germany, Italy, Switzerland and Tanzania. Awarded Indonesia's Leading Global Hotel Chain for eight years, Swiss-Belhotel International is one of the world's fastest-growing international hotel and hospitality management groups. The Group provides comprehensive and highly professional development and management services in all aspects of hotel, resort and serviced residences. Offices are located in Hong Kong, New Zealand, Australia, China, Europe, Indonesia, United Arab Emirates, and Vietnam.
*Numbers may fluctuate
For further information visit https://www.swiss-belhotel.com