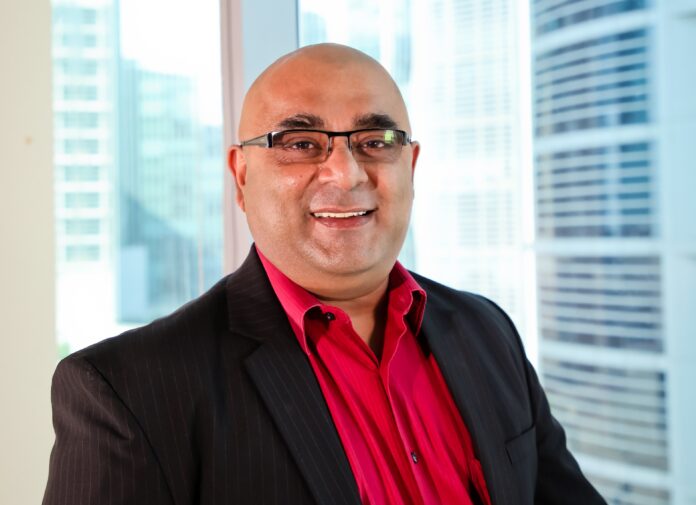 The newly launched LEVA Hotels & Resorts has rolled out an aggressive expansion strategy targetting the GCCas its primary growth market long with Africa and Asia.
Making the announcement, Mr. JS Anand, Founder and Chief Executive Officer of LEVA Hotels & Resorts, said, "LEVA is a dynamic lifestyle hotel brand uniquely positioned in the upscale and midscale segments offering a fresh perspective on hospitality. It's designed to attract travellers who want to be immersed in vibrant spaces while enjoying comfort and engaging service at affordable price points."
He further added, "The LEVA brand is gaining momentum with the opening of our flagship hotel in the heart of Dubai – LEVA Hotel, Mazaya Centre – and has since demonstrated a strong potential for expansion. We are scouting for opportunities in high-demand and under penetrated cities in the GCC as well as other parts of the Middle East such as Jordan and Iraq followed by Africa, Asia and Europe.".
LEVA Hotels & Resorts was launched earlier this year in exclusive partnership with Mr. Ahmed Bin Khalaf Al Otaiba who is the Chairman of Trizac Holding Group, Siraj Finance. He is a prominent business figure in the UAE and a successful leader with a wealth of experience in the Oil & Gas industry. Mr. JS Anand, stated, "The Al Otaiba family is considered to be one of the most highly respected families in the UAE. We are very excited to collaborate with Mr. Ahmed Bin Khalaf Al Otaiba who is committed to support the growth and expansion of LEVAHotels & Resorts, as the brand continues to develop, innovate and provide customers with the highest level of quality and service in the hospitality space."
From millennials to boomers, everyone who enjoys creative design, quirky character and attentive service will feel at home at LEVA. Elaborating on LEVA's compelling owner proposition, Mr. JS Anand stressed, "A strong brandis built by commitments it keeps."
He added, "LEVA Hotels & Resorts offers cost effective economic proposition with competitive fee structure and partnerships where we work closely with ownerships. We deliver what we commit and have a very realistic approach in this tough economy keeping in mind the additional supply that is coming in the market."
Mr. JS Anand continued, "LEVA provides owners a seamless approach on the services that we offer based on redefining the true elements of hospitality. Whether it is an existing property ready for conversion we ensure the changes required are incorporating the key elements of the brand and a minimum investment from the ownership. In the case of new builds, we recommend minimum project costs and best possible options for return on investment. We also have a complete design team onsite who caters to concepts suitable for ownership and operator.
"Our approach is professional yet personalised and informal with the knowledge, tools and resources needed to succeed in a challenging market. We are more flexible, more mobile and more connected."
Connect with LEVA Hotels & Resorts on @LEVAHotels #LEVAHotels #LEVAHotelsAndResorts #LEVAMazayaCentre
About LEVA Hotels & Resorts
LEVA Hotels & Resorts is a dynamic lifestyle hotel brand uniquely positioned in the upscale and midscale segments offering a fresh perspective on hospitality. It attracts travellers who want to be immersed in vibrant spaces while enjoying world-class comfort and engaging service at affordable price points. Derived from the Latin word 'Levatio' meaning 'comfort', LEVA Hotels & Resorts boasts a unique portfolio of 4 complementary and well differentiated hospitality brands aimed at delivering greater value to guests with a balanced lifestyle and solid return on investment for owners. At every level, LEVA is focused on the essentials that turn the mundane into memorable. For more information visit www.stayleva.com
For Media Contact:
Hina Bakht
Managing Director
EVOPS Marketing & PR
M: +971 50 6975146 | T: +971 4 566 7355
Hina.bakht@evops-pr.com
www.evops-pr.com