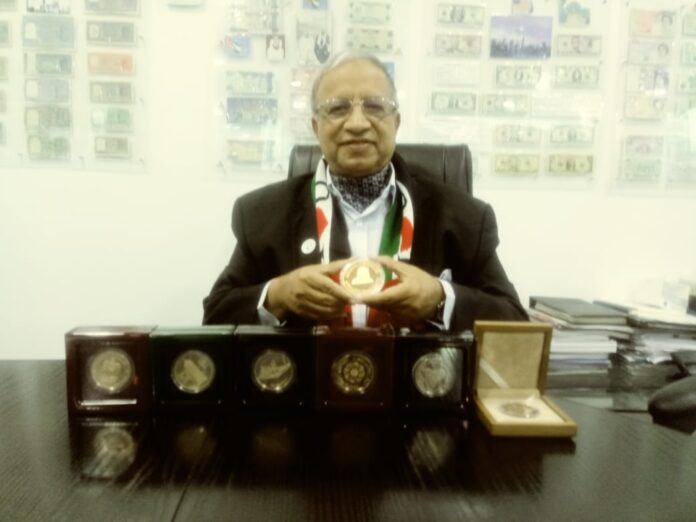 In coins can be found centuries of learning. Acclaimed coin collector Ram Kumar Tolani will join 50 local and international artists to pay tribute to the UAE with a unique display of rare coins at the 'Year of Tolerance' Art Exhibition by 2XL Furniture & Home Décor.  The stunning 4-day show, being held at the 2XL store on Al Wasl Road in Jumeirah from 11th to 14th September 2019, will bring together over  200 spectacular art works on a single platform with a common message of 'T.O.L.E.R.A.N.C.E.'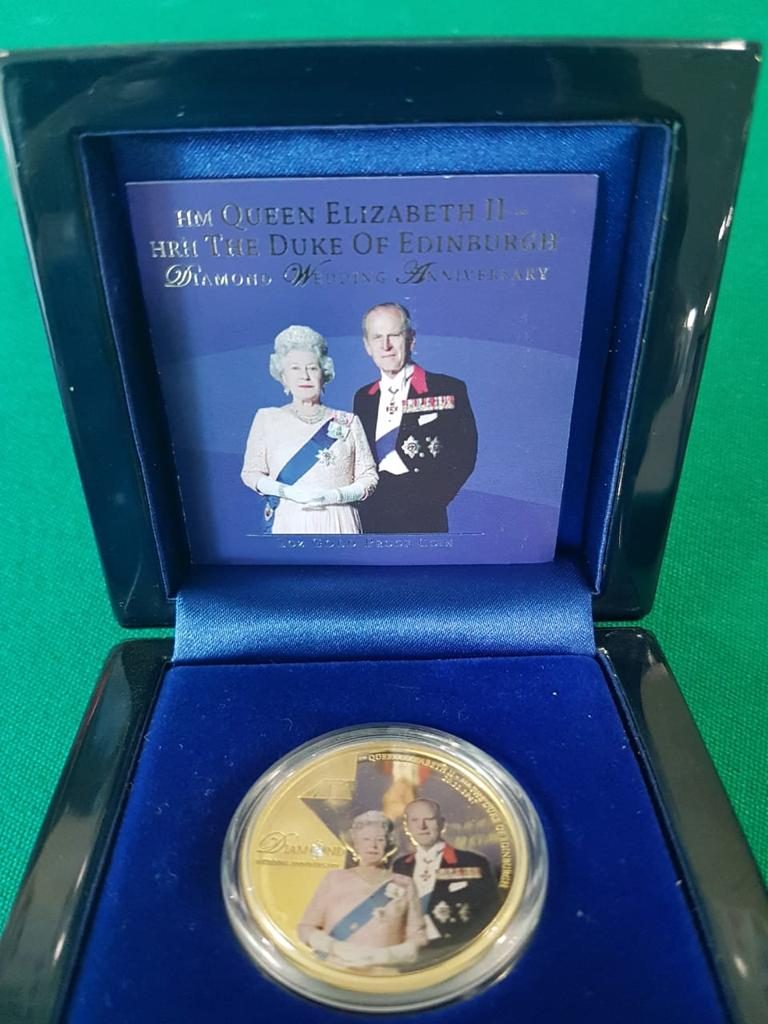 Ram Kumar Tolani's superb Goodwill collection spans the history of coinage and includes a diverse selection of rare as well as commemorative pieces. Amit Yadav, Head of Marketing, 2XL Furniture & Home Décor, said, "Mr. Ram Kumar Tolani has one of the world's finest numismatic collections comprising about eight tonnes of coins that chronicle some of the greatest events in history. We are proud to showcase the most treasured of these at the 'Year of Tolerance' exhibition by 2XL Furniture & Home Décor and very grateful to him for joining the show."
Ram Kumar Tolani, stressed, "The United Arab Emirates is home to over 200 nationalities and has set an example for the world by spreading and practicing tolerance and respect for all cultures. There will always be differences between people, perceptions, opinions, personalities, religions and relationships. However, it is 'tolerance' and cooperation that hold the key to success. I am delighted to join in this celebration of diversity through art that propagates the message of love, peace and respect, and salutes the UAE."
On display at the show will be a priceless range of coins grouped under Islamic, Christianity, Sikism, Hinduism and Buddhism themes. Included in these will be masterpieces such as Leonardo Da Vinci – The Last Supper (set of 5 antiqued finish silver coins); 3 piece trio set of Lord Jesus coins, Gold Coin Light of the World, Mahatma Ghandi Collection; Diamond Anniversary of HM Queen Elizabeth II and HRH The Duke of Edinburgh, 60th Birthday of HRH The Prince of Wales; Price Charles and Princess Diana pieces; Germany's Mayers Mint as well as rare gold and silver coins of the UAE.
The Year of Tolerance exhibition is supported by the Dubai International Art Centre (DIAC) and is being curated by the interior design team of 2XL Furniture & Home Décor.
Venue: 2XL Furniture & Home Décor store on Al Wasl Road, Jumeirah, Dubai
Show Preview & Welcome Reception: 6pm on Wednesday, 11th September 2019
Open to Public: 11th to 14th September 2019
Show Timings: Daily 10am to 10pm and on Friday from 2.30pm to 11pm
Registrations are Open for Artists
If you are an artist and would like to take part in the exhibition, you can still register for the show on 050-6975146 or hina.bakht@evops-pr.com
Participation is absolutely free of charge.
For media contact:
Hina Bakht
Managing Director
EVOPS Marketing & PR
Mob: 00971 50 6975146
Tel: 00971 4 566 7355
Hina.bakht@evops-pr.com
www.evops-pr.com
About 2XL Furniture & Home Décor
UAE based 2XL Furniture & Home Décor is a retailer of luxury home furnishings since 2000.
The retailer currently has 9 showrooms across Abu Dhabi, Dubai, Sharjah, Fujairah and Al Ain. The 2XL product range includes exclusive bedroom, living and dining room furniture as well as exquisitely crafted décor items, unique gifting ideas, plush rugs and gorgeous wall art, divine bed and bath linen, eye-catching tableware, and a fun, functional kitchenware range.
The 2XL range is very classic and French-inspired. Each retail item has been carefully chosen exclusively for 2XL and denotes a lifestyle that is regal, sophisticated and of a finer taste. We have something to suit every home setting – from ornate gold-plated bedroom settings to the more subdued Parisian hues of shabby chic, quirky contemporary inspirations to more ethnic Eastern-inspired décor ideas.
For more information or to shop online please visit www.2xlme.com
Connect and tag us on @2xlfurniture
#2XLfurniture