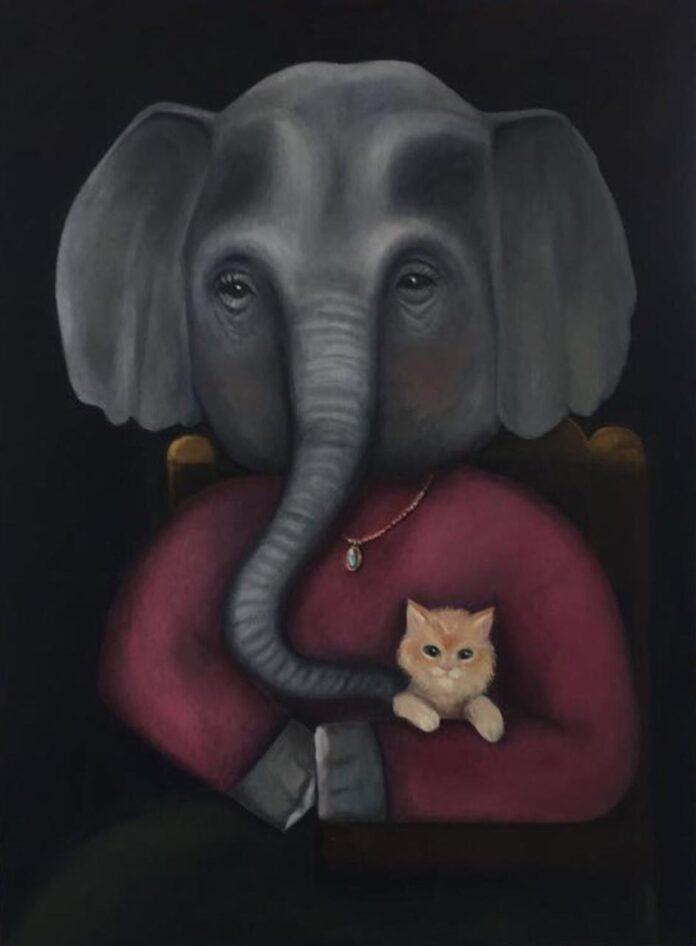 Saudi artist Reem Alsubiy and her mother Dahana Salem will come together to pay tribute to the UAE at the Year of Tolerance Art Exhibition by 2XL Furniture & Home Décor. The duo will convey the message of peace and hope alongside 100 leading and emerging, local and international artists, with their unique paintings being displayed at the show from 11th to 14th September at the 2XL store on Al Wasl Road in Jumeirah.
Amit Yadav, Head of Marketing, 2XL Furniture & Home Décor, said, "Art is one of the most universal and powerful languages that transcends boundaries and cultures and we are very excited to see so many diverse styles and nationalities united by the theme of tolerance. Both Reem Alsubiy and Dahana Salem are exceptional artists and we are very proud to have them in our show."
Talking about the inspiration behind her striking works, Reem stressed, "We all know that love and understanding are the most important and powerful aspects of communication. From the beginning of time, the human race witnessed war and hatred in many forms, as much as it had its share of love and peace. The fact that humans have been faced by the same problem can't be ignored, yet there will always be hunger and desire for peace."
Reem continued, "The ladies in my paintings are caring and different kinds of species. While some of them are stronger, others are weaker, yet both co-exist. Therefore, in my theme I'm focusing on the idea (that differences between creatures wouldn't be an obstacle for them to live peacefully, only if they were raised in peace). My duty as an artist is to stand strong holding the message of peace, delivering peace from my heart to other people's hearts. I believe that whatever comes from the heart will always find its way to hearts."
The subjects in Dahana works are equally bold and meaningful. She said, "Hope, love, peace and understanding are key to build a strong and beautiful future for the human race. I believe that art has the power to deliver any message and what makes my paintings unique is their ability to connect with people and touch their soul."
Year of Tolerance Art Exhibition by 2XL Furniture & Home Decor
Venue: 2XL Furniture & Home Décor store on Al Wasl Road, Jumeirah, Dubai
Show Preview & Welcome Reception: 6pm on Wednesday, 11th September 2019
Open to Public: 11th to 14th September 2019
Show Timings: Daily 10am to 10pm and on Friday from 2.30pm to 11pm
Participation in the show is absolutely free of charge.
For More Information about the exhibition call 050-6975146 or email hina.bakht@evops-pr.com
For media contact:
Hina Bakht
Managing Director
EVOPS Marketing & PR
Mob: 00971 50 6975146
Tel: 00971 4 566 7355
Hina.bakht@evops-pr.com
www.evops-pr.com
About 2XL Furniture & Home Décor
UAE based 2XL Furniture & Home Décor is a retailer of luxury home furnishings since 2000.
The retailer currently has 9 showrooms across Abu Dhabi, Dubai, Sharjah, Fujairah and Al Ain. The 2XL product range includes exclusive bedroom, living and dining room furniture as well as exquisitely crafted décor items, unique gifting ideas, plush rugs and gorgeous wall art, divine bed and bath linen, eye-catching tableware, and a fun, functional kitchenware range.
The 2XL range is very classic and French-inspired. Each retail item has been carefully chosen exclusively for 2XL and denotes a lifestyle that is regal, sophisticated and of a finer taste. We have something to suit every home setting – from ornate gold-plated bedroom settings to the more subdued Parisian hues of shabby chic, quirky contemporary inspirations to more ethnic Eastern-inspired décor ideas.
For more information or to shop online please visit www.2xlme.com
Connect and tag us on @2xlfurniture
#2XLfurniture