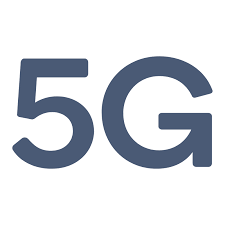 Qualcomm Technologies, Inc., a wholly owned subsidiary of Qualcomm Incorporated, hosted a Qualcomm® Wi-Fi 6 Day, and detailed comprehensive Wi-Fi 6 momentum across crucial multiple product segments, including mobile, compute, and auto. At the event, the company announced and demonstrated support for important new Wi-Fi 6 features, described its traction of Wi-Fi 6 designs and global updates on key feature adoption, and hosted key customers to offer insights on the consumer value of Wi-Fi 6. Paired with its announcement of four new Wi-Fi 6 networking platforms, the company has formalized an end-to-end vision and differentiated technology approach that is designed to help expand the global impact of Wi-Fi 6, and help usher in an era of connectivity innovation where Wi-Fi 6 and 5G work together to meet the challenge of delivering superior high-speed connectivity to dozens, hundreds, and thousands of connected devices simultaneously.
"Qualcomm Technologies has been at the leading edge of wireless innovation for decades, by virtue of our focused investment in research and development across various industries," said Rahul Patel, senior vice president and general manager, connectivity, Qualcomm Technologies, Inc. "Today's event and announcements represent a critical milestone in unlocking the massive potential of Wi-Fi 6 across every product segment we touch, and blazes a path toward the fullest implementation of Wi-Fi 6 technology."
"The transformative nature of Wi-Fi 6 will have a deep impact across all categories of connected devices and environments," said Edgar Figueroa, president and chief executive officer, Wi-Fi Alliance®. "We're going to witness dynamic changes in Wi-Fi with the inclusion of advanced features in Wi-Fi 6 which will drive improved network capacity, better performance and increased speeds."
Wi-Fi 6 Mobile and Computing Leadership
Qualcomm Technologies has seen strong Wi-Fi 6 momentum across its flagship Qualcomm® Snapdragon™ 855 and 855+ Mobile Platform designs. Qualcomm® FastConnect™ 6200 Subsystem, with its complement of critical Wi-Fi 6 features, is attached to almost all of 225+ Snapdragon 855 and 855+ designs, including nearly all 5G designs.
FastConnect is the name of Qualcomm Technologies' integrated advanced connectivity subsystem spanning Wi-Fi, Bluetooth, and other non-cellular connectivity technologies within the Snapdragon Mobile and Compute Platforms. In addition to core connectivity capability, the FastConnect subsystem delivers a host of highly differentiated features that aims to set new industry benchmarks for faster connections at longer range, smoother video streaming, powerful gaming experiences, premium audio performance, and the highest level of Wi-Fi security commercially available.
Also at Qualcomm Wi-Fi 6 Day, the company announced support for Uplink MU-MIMO (Multi-User Multi-In Multi-Out), a significant innovation in the Wi-Fi 6 standard, for its upcoming next-generation Wi-Fi 6 Qualcomm FastConnect 6800 Subsystem With emerging applications like live video sharing, online gaming, and AR/VR set to transform the data landscape, the delivery and management of uplink data traffic is surging in importance for mobile users. Qualcomm Technologies pioneered advanced and practical MU-MIMO designs and the company's technology pedigree, trading on over a decade of research and development in algorithmic optimization, is supported by its recent landmark achievement of shipping its 750 millionth MU-MIMO-enabled connectivity solution for client devices.
"We deliver the fastest and most immersive online PC gaming experiences, and using the absolute latest wireless technology is very important," said Michael Cubbage, chief executive officer and founder, Rivet Networks. "Qualcomm Technologies has been a key partner on this front, delivering Wi-Fi 6 technology that features the high throughput and the low latency that is critical to providing the ultimate online gaming experience."
"With billions of devices needing connectivity from the edge to the cloud in the coming years, new technology like Wi-Fi 6 has never been more critical to deliver performance for dense network environments, power savings, and improve data security," said Ian LeGrow, partner and director, Microsoft Corp. "Qualcomm Technologies' new Wi-Fi 6 solutions provide a key part of the underlying foundation for the comprehensive connectivity needed to connect our homes and workplaces to the cloud."
"At AMD, we expand the boundaries of what is possible with high-performance innovative technologies," said David McAfee, senior director, product management, AMD. "We're excited to offer new smooth and fast connectivity capabilities to our mobile processors with the Qualcomm FastConnect platform, enabling blazingly fast performance and optimal efficiency."
Driving Wi-Fi 6 Innovation in Auto
The Qualcomm® Automotive Wi-Fi 6 chip, the QCA6696, brings the next generation of Wi-Fi and Bluetooth connectivity to the automotive industry. Complementing the Qualcomm® Snapdragon™ Automotive 4G and 5G Platforms, the QCA6696 is Qualcomm Technologies' most advanced Wi-Fi solution offering fast, secure and efficient Wi-Fi connectivity to meet challenging consumer demands for greater robustness and reduced latency when operating in congested and dense environments in a moving automobile. The QCA6696 features dual Wi-Fi 6 multiple-input multiple output (MIMO) access points designed to support Gigabit in-car hotspot and to deliver efficient Wi-Fi connectivity throughout the vehicle, supporting ultra-high definition (ultra-HD) video streaming on multiple displays, screen mirroring from compatible devices and wireless back-up cameras, as well as Bluetooth 5.1 support and Qualcomm® aptX™ Adaptive audio to deliver high fidelity voice and streaming audio support. The QCA6696 chip is now sampling and is expected to appear in commercial vehicles in 2021.
For more information, please visit www.qualcomm.com.
About Qualcomm
Qualcomm invents breakthrough technologies that transform how the world connects, computes and communicates. When we connected the phone to the Internet, the mobile revolution was born. Today, our inventions are the foundation for life-changing products, experiences, and industries. As we lead the world to 5G, we envision this next big change in cellular technology spurring a new era of intelligent, connected devices and enabling new opportunities in connected cars, remote delivery of health care services, and the IoT — including smart cities, smart homes, and wearables. Qualcomm Incorporated includes our licensing business, QTL, and the vast majority of our patent portfolio. Qualcomm Technologies, Inc., a subsidiary of Qualcomm Incorporated, operates, along with its subsidiaries, substantially all of our engineering, research and development functions, and substantially all of our products and services businesses, including the QCT semiconductor business. For more information, visit Qualcomm's website, OnQ blog, Twitter and Facebook pages.