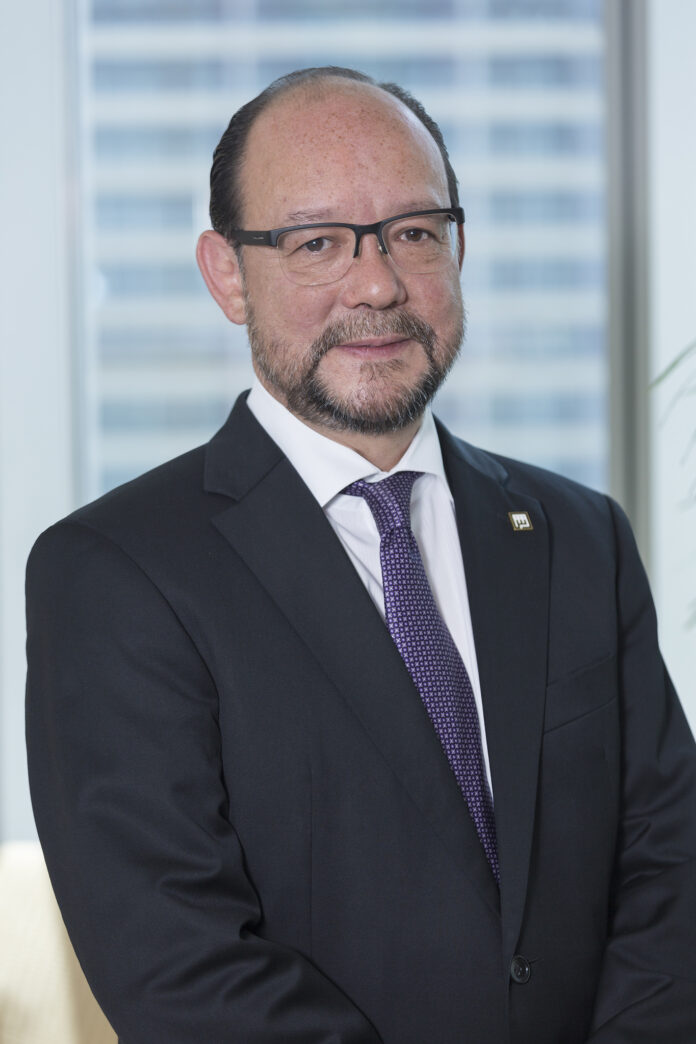 Simon Coombs, President & CEO of Shaza Hotels, has been featured for the 8th consecutive year in the annual Power 50 list by Hotelier Middle East that recognises and celebrates the region's most influential hotel professionals. In view of the group's outstanding performance and continued expansion, Simon has been ranked at number 18 (up by 12 slots this year as compared to 2018) which reflects the momentum that Shaza has been recently gaining.
Simon said, "It is a great honour to be featured yet again in the prestigious Power 50 list and I am very grateful to the entire Hotelier Middle East team for their tremendous hard work in putting it together. I would also like to thank all our partners, associates and team members for their exceptional support and contribution to our success. As we grow, we remain committed to partnering with the right owners who share our vision and for delivering unique products and experiences that are inspired by the cultures of the Silk Route."
2019 has been a milestone year for Shaza Hotels with the group making its debut in several new destinations such as Riyadh followed by the UAE with the opening of the Sharjah Collection by Mysk. In addition, the brand is getting ready to open its first properties in Dubai, Salalah and Doha in 2020. Simon stressed, "We are the number one hotel operator offering true Arabian hospitality and 2019 represents the company's strongest opening pace since our launch. We continue to expand our presence in the GCC with both Shaza Hotels and Mysk by Shaza across an interesting mix of hotels, resorts and retreats."
About Shaza Hotels
Shaza is the leading hotel management company dedicated to offering true Arabian hospitality inspired by the traditions and culture of various countries along the Silk Route and reflected by the supremely elegant Middle Eastern style décor and serene ambiance that is appreciated by the most discerning travellers.
With seven hotels already operational in the Middle East – Shaza Makkah in the Holy city, the multiple award-winning Shaza Al Madina, the newly opened Shaza Riyadh, the flagship hotel Mysk Al Mouj in Muscat, and three retreats under the Sharjah Collection, the group is gearing up for the opening next year of Shaza Doha, Shaza Salalah and Mysk The Palm in Dubai. Shaza is a member of Global Hotel Alliance (GHA), the world's largest alliance of independent hotel brands.
For more information please visit www.shazahotels.com
About Global Hotel Alliance
Global Hotel Alliance (GHA) is the world's largest alliance of independent hotel brands, bringing together more than 30 brands with over 550 hotels in 75 countries. GHA uses a shared technology platform to drive incremental revenues and create cost savings for its member brands. GHA's award-winning loyalty programme, DISCOVERY, provides 15 million members exclusive opportunities to immerse themselves in local culture wherever they travel. For more information, visit globalhotelalliance.com
For further information please contact:
Ali Ozbay
Director of Marketing & Communications
Shaza Hotels
Website: www.shazahotels.com
Email: ali.ozbay@shazahotels.com
Office: +971 4 437 6460
Follow us on:
Facebook: www.facebook.com/ShazaHotels
www.facebook.com/MyskbyShaza
Twitter: @ShazaHotels @MyskbyShaza
Instagram: @ShazaHotels @MyskbyShaza
Linkedin: https://www.linkedin.com/company/shaza-hotels/
#ShazaHotels #IamShaza #MyskbyShaza
For media please contact:
Hina Bakht
Managing Director
EVOPS Marketing & PR
Mob: 00971 50 6975146
Tel: 00971 4 566 7355
Hina.bakht@evops-pr.com
www.evops-pr.com