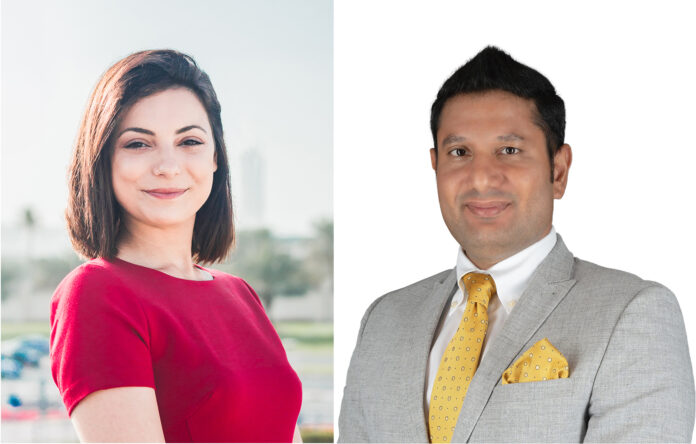 Women in Leadership Economic Forum (WIL) by Naseba has announced its collaboration with 2XL Furniture & Home Décor to create inspiring stage settings. Supported by corporate partners such as Siemens, Allergan, FedEx, Philip Morris, PWC, Emaar and General Motors and co-hosted by Emaar Hospitality, WIL is the largest female economic empowerment platform in the Middle East and will be held in Dubai on October 28 and 29 at the soon to be opened Address Sky View Hotel Dubai.
Aleksandra Dimitrova, Executive Producer, WIL Economic Forum, stated, "To make sure that the attendees are engaged and inspired, we are creating intensive and innovative settings at the WIL Economic Forum both on and off stage. The design will convey our core theme 'Dare to Build a Better Future' and will emphasise the conference's forward thinking ethos and approachability while harnessing the benefits of modern technology. Aesthetically simple yet striking elements will be synchronized with the multidimentional design."
Amit Yadav, Head of Marketing, 2XL Furniture & Home Décor, said, "We are proud to partner with the WIL Economic Forum that will allow us to place 2XL's unique products at this exclusive platform. At 2XL we are committed to building a gender-balanced organization. Diversity, inclusion and empowerment of women are at the heart of our business strategy and it is wonderful to see the growing role of women in the region. Every item selected for the event will be integrated with the exciting agenda and the stunning settings will take the audiences on a cohesive journey through the different sessions. The entire set-up is being conceptualized to invoke a sense of intimacy and balance while connecting with the attendees."
WIL Economic Forum will bring to the fore regional and international leaders who are pioneering new possibilities in their fields to positively impact and promote a gender inclusive economy. Plenary discussions debating game changing mega trends such as the future of the workforce, AI and gender bias, migration, education as an inclusion tool will alternate with highly interactive breakout sessions giving practical takeaways and toolkits to the audience on a variety of topics such as: managing a corporate career, connecting and building an effective network.
About Naseba
Naseba creates growth opportunities, connecting people, partners and ideas. Focused on deal facilitation, it helps clients raise capital, close sales, enter new markets, secure partners and educate workforces. Naseba creates opportunity and adds economic value at every stage of our client's journey.
Since 2002, Naseba has facilitated more than a billion dollars' worth of deals and has connected over 100,000 global executives through more than 1,000 proprietary business platforms in liquid growth markets.
Naseba is a signatory of the Women's Empowerment Principles – Equality Means Business, produced and disseminated by the United Nations Entity for Gender Equality and the Empowerment of Women (UN Women) and the United Nations Global Compact.
About 2XL Furniture & Home Décor
UAE based 2XL Furniture & Home Décor is a retailer of luxury home furnishings since 2000.
The retailer currently has 9 showrooms across Abu Dhabi, Dubai, Sharjah, Fujairah and Al Ain. The 2XL product range includes exclusive bedroom, living and dining room furniture as well as exquisitely crafted décor items, unique gifting ideas, plush rugs and gorgeous wall art, divine bed and bath linen, eye-catching tableware, and a fun, functional kitchenware range.
The 2XL range is very classic and French-inspired. Each retail item has been carefully chosen exclusively for 2XL and denotes a lifestyle that is regal, sophisticated and of a finer taste. We have something to suit every home setting – from ornate gold-plated bedroom settings to the more subdued Parisian hues of shabby chic, quirky contemporary inspirations to more ethnic Eastern-inspired décor ideas.
For more information or to shop online please visit www.2xlme.com
Connect and tag us on @2xlfurniture
#2XLfurniture
For media contact:
Hina Bakht
Managing Director
EVOPS Marketing & PR
Mob: 00971 50 6975146
Tel: 00971 4 566 7355
Hina.bakht@evops-pr.com
www.evops-pr.com