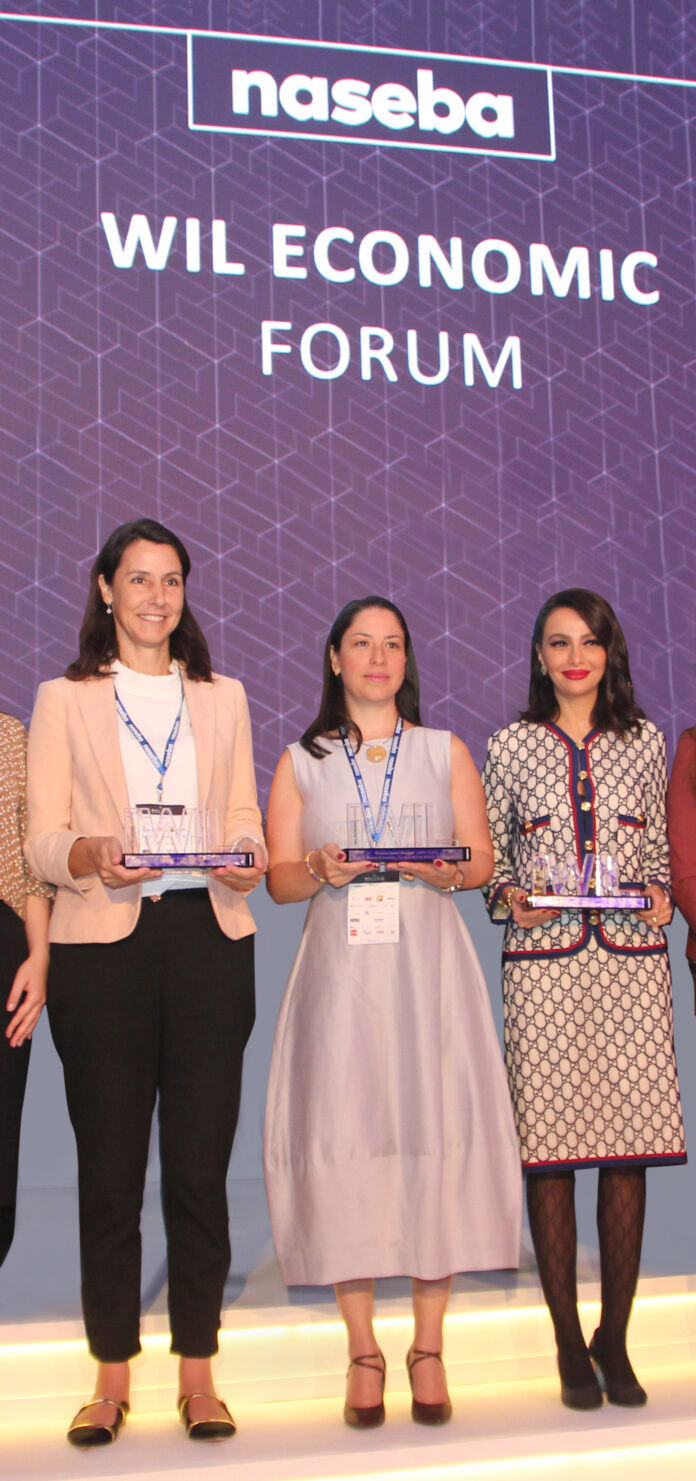 The Women in Leadership (WIL) Economic Forum by Naseba has announced the winners of WIL Achievement Awards. Top honours in the group category went to Allergan Middle East, awarded the 'Most Women Friendly Employer of the Year' and Siemens, the prize for the 'Most Impactful STEM Employer of the Year. In the individual category Judith Trujillo, Director of Human Resources for General Motors Africa and Middle East, won the 'Woman Game Changer' award.
The prestigious awards recognise the achievements of organisations and individuals who have demonstrated a commitment to advancing gender equality, diversity and women empowerment in their business.
Sophie Le Ray, CEO of Naseba, said, "We are proud to celebrate the achievements of those who are championing change and leading the way in developing a corporate culture of diversity and inclusion through extraordinary policies and initiatives. The winners of the WIL awards are leaders, innovators and real game changers with their inspiring accomplishments."
Samia Kanawati, Associate Director, Communications and Government Affairs, India Middle East & Africa, Allergan Middle East, said, "We are pleased to receive the ward of 'Most Women Friendly Employer of the Year'. Allergan is a company that embraces diversity as part of its DNA. We believe diverse teams encourage creativity, drive innovation, and enhance our service-driven culture. By celebrating each individual's unique contribution, we are not only investing in the future leadership of Allergan but are able to remain competitive in the global marketplace. WIL is a strong platform to showcase case success stories, to celebrate women empowerment, and to champion diversity with gender balance in the UAE and beyond."
"We are proud to receive this recognition as the 'Most Impactful STEM Employer of the Year' but our work is far from over," said Dietmar Siersdorfer, CEO, Siemens Middle East and UAE. "Siemens is committed to improving diversity and inclusion and we will continue to increase the share of women among our recruits and leadership ranks, including in STEM jobs."
Upon receiving the award for 'Woman Game Changer', Judith Trujillo, Director of Human Resources for General Motors Africa and Middle East, said, "It is an honor to receive the Game Changer award at the Women in Leadership summit. The true impact of inclusivity is far beyond numbers on a page and we are proud at GM to have diversity as a core aspect of our business strategy. We know that it doesn't stop at our offices and look forward to continuing to work alongside peers and the wider industry to achieve balance for all."
WIL Economic Forum by Naseba is the largest female economic empowerment platform in the Middle East and brought together some of the leading regional and international organisations.
The forum was held in Dubai on October 28 and 29 at the Address Sky View Hotel Dubai and supported by Emaar Hospitality, Chain Reaction, Allergan, FedEx, Facebook, General Motors, Siemens, PWC, Philip Morris, 2XL Furniture & Home Décor, Arabnet, Dubai Chamber, ACCA, Womena, Ellevate, Harvard Club of the UAE, She is Arab, When Women Win, CIO, The Tempest, Straight Street Media, WOW World of Cinema, French Business Council, CCM Consultancy, Thrive Global, Right Selection, Simply Healthy, Hikma, Hewlett Packard Enterprise, Acer, Du, The Talent Enterprise, IE, Haul In One, Stagecraft and Semper Green.
About Naseba
Naseba creates growth opportunities, connecting people, partners and ideas. Focused on deal facilitation, it helps clients raise capital, close sales, enter new markets, secure partners and educate workforces. Naseba creates opportunity and adds economic value at every stage of our client's journey.
Since 2002, Naseba has facilitated more than a billion dollars' worth of deals and has connected over 100,000 global executives through more than 1,000 proprietary business platforms in liquid growth markets.
Naseba is a signatory of the Women's Empowerment Principles – Equality Means Business, produced and disseminated by the United Nations Entity for Gender Equality and the Empowerment of Women (UN Women) and the United Nations Global Compact.
For media contact:
Hina Bakht
Managing Director
EVOPS Marketing & PR
Mob: 00971 50 6975146
Tel: 00971 4 566 7355
Hina.bakht@evops-pr.com
www.evops-pr.com