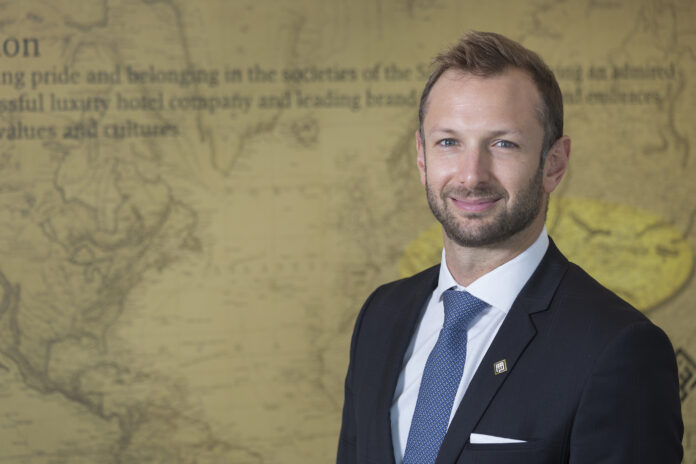 Riyadh: Shaza Hotels, will make a special presentation to Saudi Arabia's hotel owners and investors at the Saudi Arabia Hotel Investment Conference (SHIC) in Riyadh on 21-22 January 2020 about Mysk by Shaza's compelling brand proposition in the area of Transformational Lodging. Shaza will also compete in the Three-Minute Pitch to Owners, to highlight some of the main characteristics that make it unique in this segment.
Chris Nader, Vice President – Development, Shaza Hotels, said, "The hotel industry is becoming very competitive in the region. There is too much of the same. People want to live new experiences that will change them in some form or another. With Mysk by Shaza, we are offering travellers immersive and transformative experiences in extraordinary locations. We want to connect people to nature, culture and heritage, and provide enriching experiences through intimate and authentic encounters with the environment."
A member of the Global Hotel Alliance, Shaza is becoming a leading player in transformational lodging in the Middle East.
Elaborating on why Mysk by Shaza is an excellent choice for owners, Chris stressed, "Owners are becoming more selective and demanding when it comes to choosing the best operator and brand for their project. They need a partner who knows how to create unique experiences so that their hotel stands out from the mass and become financially successful. This is exactly what we are doing in our retreats in Sharjah that form part of the Sharjah Collection by Mysk, and I would like to extend a personal invitation to any owner or investor wanting to develop such concept in Saudi Arabia, to stay in our three retreats in Sharjah and see how we deliver transformational experiences."
The recent reforms and widespread investment in Saudi Arabia's tourism sector are driving demand for a new generation of hotels and Mysk by Shaza is ideally suited for the market given its innovative concept.
Speaking about expansion in KSA, Chris stated, "Saudi Arabia is a priority market for us with 35 per cent of our portfolio located in the country and SHIC is an excellent platform to showcase our latest brand offering to hotel owners and investors. We have operated in the Kingdom with great success since the launch of our first 5-star property Shaza Al Madina and thereafter expanded to Makkah, Riyadh and will soon be in Jeddah."
He added, "The new tourism strategy of Saudi Arabia has opened the doors for the world to discover the amazing nature and heritage of the Kingdom, and this represents a massive opportunity for us to develop transformational lodging in various areas of the country."
About Shaza Hotels
Shaza Hotels is an international hotel management company comprising of two unique brands: Shaza in the luxury segment, and Mysk in the upscale segment. The brands are characterised by their dedication to offering true Arabian hospitality inspired by the traditions and culture of the Silk Route and reflected by a contemporary Middle Eastern style décor and serene ambiance that is appreciated by the most discerning travellers. Shaza is a member of the Global Hotel Alliance (GHA).
About DISCOVERY Loyalty
A memorable trip demands more than a comfortable stay. DISCOVERY, an award-winning global loyalty programme, provides 16 million members recognition and perks across over 570 hotels, resorts and palaces in 78 countries. Elite members have the opportunity to immerse themselves in local culture through Local Experiences, distinctive activities that capture an authentic taste of each destination. For more information, visit discoveryloyalty.com
For further information please contact:
Ali Ozbay
Director of Marketing & Communications
Shaza Hotels
Website: www.shazahotels.com
Email: ali.ozbay@shazahotels.com
Office: +971 4 437 6460
Follow us on:
Facebook: www.facebook.com/ShazaHotels
www.facebook.com/MyskbyShaza
Twitter: @ShazaHotels @MyskbyShaza
Instagram: @ShazaHotels @MyskbyShaza
Linkedin: https://www.linkedin.com/company/shaza-hotels/
#ShazaHotels #IamShaza #MyskbyShaza

For media please contact:
Hina Bakht
Managing Director
EVOPS Marketing & PR
Mob: 00971 50 6975146
Tel: 00971 4 566 7355
Hina.bakht@evops-pr.com
www.evops-pr.com