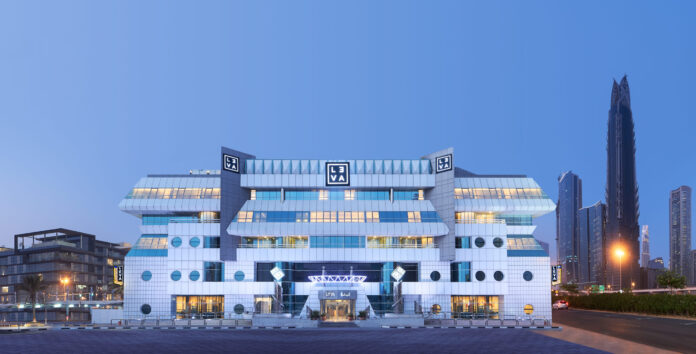 The LEVA Mazaya Centre Hotel will turn off its lights for an hour at 8.30pm on Saturday 28th March in support of Earth Hour to raise awareness about climate change and significance of renewable energy. During the hour, guests and employees of the hotel will come together in a symbolic ceremony whereby the hotel will switch off all non-essential lights and appliances.
More than 7,000 cities in 180 countries are expected to take part in Earth Hour which is now the world's largest movements for the environment, engaging millions of people globally.
Mr. JS Anand, Founder and Chief Executive Officer of LEVA Hotels & Resorts, said, "At LEVA we understand that only through sustained efforts can we contribute to long-lasting and tangible environmental initiatives. In line with our corporate social responsibility we are committed to reduce our carbon footprint and are glad to support this exceptional initiative that is observed worldwide. It is one of the most powerful environmental campaigns that has been instrumental in mobilizing global action on raising awareness about climate change and how reduction of energy consumption can significantly cut down carbon emissions. We are proud to be part of it."
Superbly located between Al Wasl Road and Sheikh Zayed Road, LEVA Mazaya Centre is a deluxe 4-star hotel, situated only 20 minutes-drive away from Dubai International Airport. Part of a mixed-use development that includes Al Mazaya Shopping Centre and residential spaces, LEVA makes for an ideal address for both business and leisure travellers in Dubai. Blending fresh and purposeful spaces with comfort, the beautiful property is a statement in style and enjoys close proximity to some of Dubai's biggest leisure attractions and business landmarks.
Connect with LEVA Hotels & Resorts on @LEVAHotels #LEVAHotels #LEVAHotelsAndResorts
About LEVA Hotels & Resorts
LEVA Hotels & Resorts is a dynamic lifestyle hotel brand uniquely positioned in the upscale and midscale segments offering a fresh perspective on hospitality. It attracts travellers who want to be immersed in vibrant spaces while enjoying world-class comfort and engaging service at affordable price points. Derived from the Latin word 'Levatio' meaning 'comfort', LEVA Hotels & Resorts boasts a unique portfolio of 4 complementary and well differentiated hospitality brands aimed at delivering greater value to guests with a balanced lifestyle and solid return on investment for owners. At every level, LEVA is focused on the essentials that turn the mundane into memorable. For more information visit www.stayleva.com
For Media Contact:
Hina Bakht
Managing Director
EVOPS Marketing & PR
M: +971 50 6975146 | T: +971 4 566 7355
Hina.bakht@evops-pr.com
www.evops-pr.com