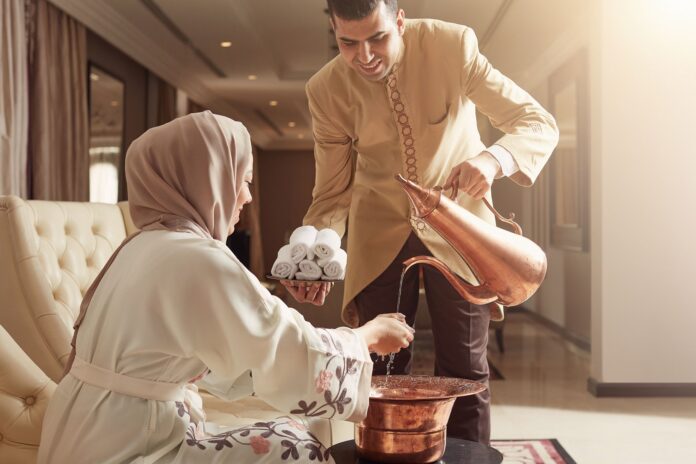 Social distancing and intensive hygiene concerns have become a norm in today's world. Shaza ASSURES is a program of detailed standards for the safety and well-being of guests and colleagues alike. It is being rolled out at each of the Shaza Hotels and Mysk Hotels as they open with substantial training in maintaining a well- sanitised environment.
The protocol addresses both the guest areas as well as the heart of the hotel. Some of the more important areas that they have paid attention to are:
Conducting temperature checks of every guest on arrival
Requiring guests to fill out declaration form confirming that they are COVID19-free
Intensive cleaning of the room
No or low interaction with housekeeping during the stay
Downtime between two stays in one room
Issuing personal protective equipment, masks, sanitizers to guests and colleagues
Distanced seating in lobby and restaurants
Pre-compiled check-in for minimal interaction
In-room dining designed to have no or low interaction
"The human spirit will recover well before the economies do. Many aspects of our lives are undergoing change, however, the human need to collaborate and explore will remain. Travel will return. Safety and hygiene will be the utmost on the minds of travellers. Shaza Hotels have launched Shaza ASSURES, a detailed Hygiene Protocol. It will be our continuous endeavour to ensure that all areas in the hotel are maintained with the highest level of continuous sanitization and the staff is trained to address the heightened concerns", said Sanjiv Malhotra, Executive Vice President at Shaza Hotels.
"With minute care and attention to detail, Shaza Hotels offer PEACE OF MIND to its guests, to enable them WRITE NEW MEMORIES and begin to explore and travel again in their JOURNEYS BEYOND. We will be agile and sensitive in understanding your requirements whether you travel for business or leisure to a Shaza Hotel. We do want to ensure that you have peace of mind when you stay with us.", continued Sanjiv Malhotra.
To know more about Shaza ASSURES visit https://www.shazahotels.com/en/shaza-assures/.
About Shaza Hotels
Shaza is one of the leading luxury hotel brands in the Middle East, characterised by its dedication to offering true Arabian hospitality inspired by the traditions and culture of the legendary Silk Route and reflected by the supremely elegant Middle Eastern style décor and serene ambiance that is appreciated by the most discerning travellers. Shaza is a member of Global Hotel Alliance (GHA).
About DISCOVERY Loyalty
A memorable trip demands more than a comfortable stay. DISCOVERY, an award-winning global loyalty programme, provides 15 million members recognition and perks across over 550 hotels, resorts and palaces in 78 countries. Elite members have the opportunity to immerse themselves in local culture through Local Experiences, distinctive activities that capture an authentic taste of each destination. For more information, visit discoveryloyalty.com
For further information please contact:
Ms. Leen Amer
Marketing Services Manager, Shaza Hotels
Email: leen.amer@shazahotels.com
Office: +971 4 437 6460
Follow us on:
Facebook: www.facebook.com/ShazaHotels
www.facebook.com/MyskbyShaza
Twitter: @ShazaHotels @MyskbyShaza
Instagram: @ShazaHotels @MyskbyShaza
Linkedin: https://www.linkedin.com/company/shaza-hotels/
Website: www.shazahotels.com | www.myskhotels.com
#ShazaHotels #IamShaza #MyskbyShaza
For media please contact:
Ms. Hina Bakht
Managing Director
EVOPS Marketing & PR
Mob: 00971 50 6975146
Tel: 00971 4 566 7355
Hina.bakht@evops-pr.com
www.evops-pr.com