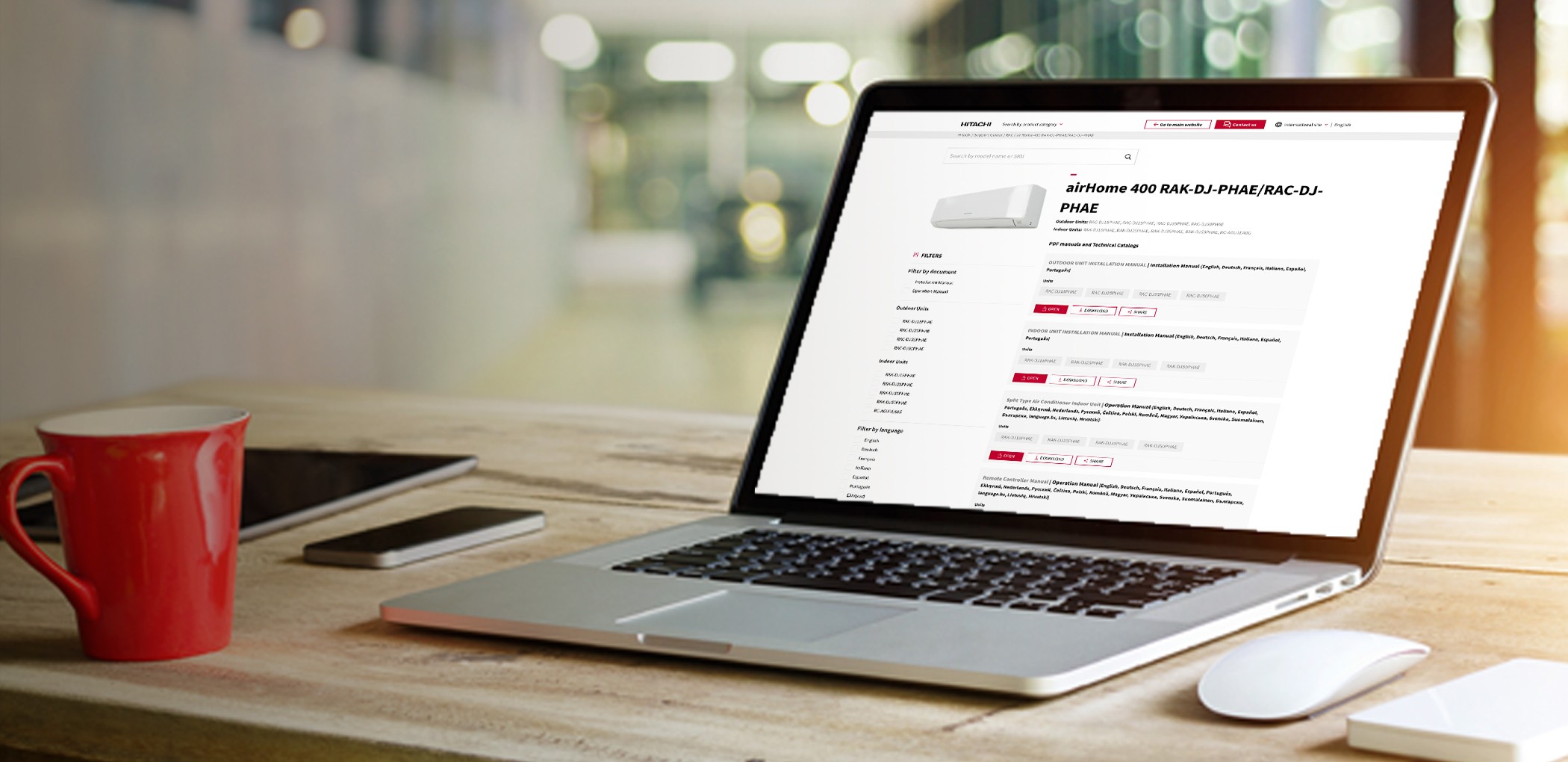 Customers, who will continue to receive safety instructions along with Hitachi air conditioning products as per required by regulation, will now be able to access the Operation and Installation manuals via QR codes 1 in the new global online documentation library "airDocumentation".
Since the end of 2021, Johnson Controls-Hitachi Air Conditioning has introduced a new global initiative to progressively reduce the amount of paper used in printed documentation. This aligns the company's procedures with its environmental protection objectives, while adapting its formats to the needs of today's digital consumer.
From now on, customers buying Hitachi air conditioners will find a QR code printed on the safety instructions, which are supplied inside the product packages.
By scanning each QR code with their smartphones, clients will land on a page where they will have access to all the technical documentation for the product in question, as well as other related documentation that may also be relevant.
Through airDocumentation, it will not only be possible to view documentation, but also to download it, share it with other customers by e-mail, WhatsApp or Telegram, and to access documentation for other products or ranges, even for discontinued products.
"Being close to our customers is one of our priorities. Traditional printed manuals not only consume natural resources to make them, but their format, today, isn't convenient. We understand that our customers may need to access a manual at any time, from anywhere. But perhaps they don't remember where it's stored, or maybe they didn't purchase the Hitachi unit being used and need the manual. With airDocumentation, customers can access all of our technical documentation online whenever it's required, addressing these gaps and working towards our sustianability goals." – Nick Reynolds, Vice President and Chief Marketing Officer
Currently, airDocumentation is available in 24 countries in 21 languages, reaching 28 markets by the end of 2022.
Each of the local versions of airDocumentation will only contain information for those Hitachi products available in that specific market, but there will also be regional pages with information for Europe, North Africa, the Middle East and LATAM, as well as an International version with literature on all company products.
For more information, please visit here.
1 The word "QR Code" is registered trademark of DENSO WAVE INCORPORATED in Japan and other countries.