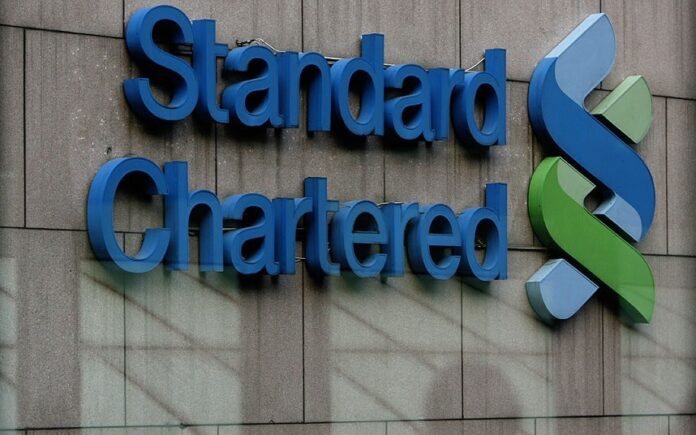 London and Singapore – Standard Chartered PLC (the Group) announced today an immediate realignment of the reporting lines for its Commercial Banking and Private Banking businesses, alongside an accelerated transfer of responsibility for the ASEAN and South Asia (ASA) region. This follows Anna Marrs' decision to leave the Group in September to return to London with another financial services company.
Anna, Regional CEO, ASA and CEO, Commercial and Private Banking, is leaving the Group on September 9, 2018. Anna will continue in her current role as Regional CEO, ASA until May 31, 2018. During this time, she will continue the previously-announced comprehensive handover of her regional responsibilities to Judy Hsu, CEO, Singapore and ASEAN markets. Judy will now take over as Regional CEO, ASA, on June 1, subject to regulatory approval. Judy will remain CEO, Singapore until a successor is appointed.
While the strategy and business structure of the Group will remain the same, internal reporting lines for the Commercial Banking, Private Banking and Wealth businesses have been realigned to reflect the increasing collaboration between the client segment businesses:
Commercial Banking (CB) will report into Simon Cooper, CEO, Corporate and Institutional Banking (CIB), effective immediately. We will continue to look to Country CEOs to drive client relationships, and CB will remain a distinct business in Simon's portfolio. Jiten Arora, Regional Head, CB, ASEAN and South Asia, will take interim responsibility for the CB business, with a permanent head to be appointed in due course.
While maintaining the focus on this critical client segment, this structure allows us to better align the shared global infrastructure of the CB and CIB businesses. In addition, we will further develop our ability to serve linked clients across CB and CIB, and to increase the delivery of key Transaction Banking, Financial Markets and Corporate Finance products to our Commercial Banking clients.
Didier von Daeniken will continue to run Private Banking and Wealth Management. For his Wealth responsibilities, he will report to Ben Hung, Regional CEO, Greater China and North Asia and CEO, Retail Banking. Ben will work with Didier and the Retail team to further align strategies between these businesses and will help ensure that our Wealth priorities maximise the value of both Retail and Private Banking.
For his Private Banking responsibilities, Didier will report to Tracy Clarke, Regional CEO, Europe and Americas. Tracy's breadth of management experience, more recently involving the Europe-based Private Bank, will help accelerate the growth of the business and strengthen linkages between our Private Bank and the rest of our firm.
Anna will step down from the Group's Management Team on May 31. She will continue to work with Judy, Ben, Tracy and Simon as needed until she leaves the Group in September.