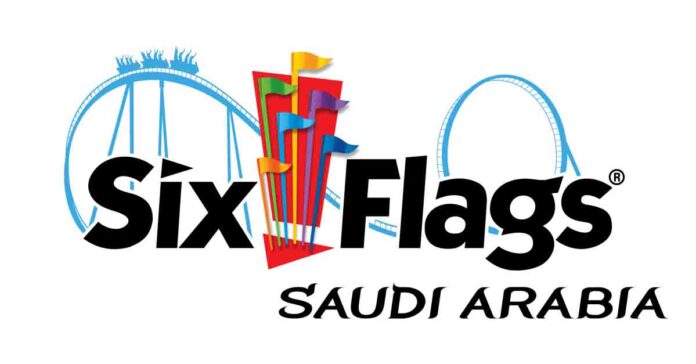 Six Flags Entertainment Corporation (NYSE: SIX), the world's largest regional theme park company, and the Public Investment Fund (PIF), Saudi Arabia's sovereign wealth fund, today announced plans to develop a Six Flags-branded theme park in the city of Riyadh. Six Flags has entered into an arrangement with the PIF to develop, design and license the Six Flags brand for Qiddiya—Saudi Arabia's first entertainment, sports and cultural destination—which is expected to open in 2022.
Located 40km from downtown Riyadh, Qiddiya will provide an unprecedented leisure option for the seven million plus residents of the Saudi capital.
The Public Investment Fund of the Kingdom of Saudi Arabia said, "The entertainment sector has an important role to play in the transformation of Saudi Arabia's economy. The Six Flags-branded theme park in Riyadh and other similar developments will create new employment opportunities and harness the talent, energy and imagination of Saudi youth. Our investment in this sector is in line with our mission and delivers on a key element of Vision 2030."
Michael Reininger, Chief Executive of Qiddiya, commented, "Our goal is to create an exciting one-of-a-kind destination that will draw visitors from throughout Saudi Arabia to experience record-breaking roller coasters, innovative rides and attractions, as well as the sporting and cultural facilities that Qiddiya will offer. By partnering with a global leader, we know that we are going to deliver something exceptional."
Terms of the arrangement were not disclosed.
About Six Flags Entertainment Corporation
Six Flags Entertainment Corporation is the world's largest regional theme park company with $1.4 billion in revenue and 20 parks across the United States, Mexico and Canada. For 57 years, Six Flags has entertained millions of families with world-class coasters, themed rides, thrilling waterparks and unique attractions. For more information, visit www.sixflags.com.
Follow us on Twitter @SixFlags
Like us on Facebook at facebook.com/sixflags
About the Public Investment Fund:
The Public Investment Fund (PIF) seeks to become one of the largest and most impactful sovereign wealth funds in the world, enabling the creation of new sectors and opportunities that will shape the future global economy, while driving the economic transformation of Saudi Arabia.
To achieve this, the PIF is building a world-class, diversified portfolio through investments in attractive, long-term opportunities across sectors and asset classes at both the domestic and international level. Working alongside global strategic partners and renowned investment managers, the PIF acts as the Kingdom's main investment arm to deliver a strategy focused on achieving attractive financial returns and long-term value for the Kingdom of Saudi Arabia, in line with Vision 2030.
About Qiddiya
The vision of Qiddiya is to be the iconic entertainment destination of the Kingdom, the home of activity, discovery and engagement. Backed by the Saudi Arabian Public Investment Fund, Qiddiya will be built 40km from downtown Riyadh. Visitors will have access to ground breaking recreational and educational facilities across six innovatively designed clusters: Theme Parks; Wheels and Wings; Scenic and Animal Encounters; Water and Snow; Sports; Events, Culture and Education. Groundbreaking will be in 2018, and the first phase of the development will be launched in 2022.
Twitter: @Qiddiya
Contacts
Six Flags Entertainment Corporation
Media Relations:
Sandra Daniels, 972-595-5178
sdaniels@sftp.com
or
Investor Relations:
Stephen Purtell, 972-595-5180
spurtell@sftp.com