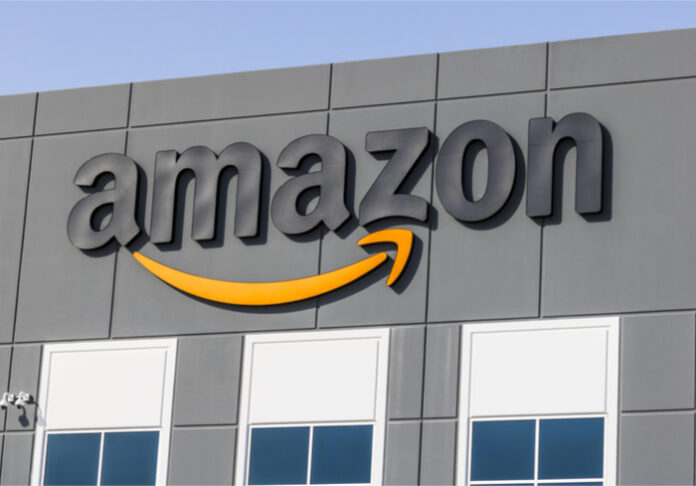 Amazon Key everyday use features are now available to all Amazon customers in the U.S.; Prime members in 37 cities can continue to take advantage of optional in-home delivery
Expansions to Amazon Key also include a broader lock selection from two of the world's top lock makers, Kwikset and Yale, and entry and exit video clips during guest access
Today Amazon announced the expansion of Amazon Key's smart entry features to all customers nationwide, including keyless entry, remote lock and unlock, and guest access. The in-home delivery feature continues to be available only to Prime members in 37 select cities and surrounding areas.
Amazon also added a new feature to Amazon Key: entry and exit clips for guests, friends, and family. With this feature, customers have the option to view motion video clips of a person entering or leaving when the door is locked or unlocked. This provides customers with increased peace of mind and security with real-time notifications and the ability to watch the clips at their own convenience. Customers can turn on or off the entry and exit clips feature at any time in the Amazon Key App.
"Customers have told us that they love how easy it is to use Amazon Key for keyless entry and door monitoring from anywhere with the Amazon Key App," said Rohit Shrivastava, General Manager, Amazon Key. "It's a great service for busy families; you no longer have to worry about giving keys to service providers like house cleaners, instead you can give them their own code right from your Amazon Key App. We're excited that customers across the country can now take advantage of these convenient features."
In addition to in-home delivery, Amazon Key makes customers' lives easier in many ways. No more leaving a physical key under a door mat; customers can lock and unlock their door from anywhere using the Amazon Key App with the touch of a button. Customers also have the added security of providing codes to guests for home access, managing their guest list, and assigning when and for how long a guest has access. Amazon Key customers can also use their app to view a live stream of their door anytime, use two-way audio, and receive notifications when their door is locked or unlocked. And, customers can use Alexa to lock their door, ask for lock status and view the live feed from their Cloud Cam on compatible devices like Fire TV, Echo Spot, and Echo Show.
Customers across the country can now choose from five new smart locks from leading lock manufacturers Kwikset and Yale. This expands the selection to a total of eight state-of-the-art smart locks available in three finishes as part of the Amazon Key Home Kit. Some of the new features include full touch screen keyless entry for added security and contemporary new styles to fit the aesthetic of any door.
For a limited time, customers can purchase the Amazon Key Home Kit at a special price, with savings between $109.99-139.99 per Kit. The Kit includes an Amazon Cloud Cam (Key Edition) and one of eight compatible smart locks. Customers can visit www.amazon.com/keykit to see the new lock options and order the Amazon Key Home Kit.
As before, Prime members in 37 cities and surrounding areas across the U.S. have the added benefit of being able to opt in to in-home delivery. Amazon Key in-home delivery is available on tens of millions of items sold on Amazon.com at no extra cost for Prime members. Amazon Key works with Same-Day, Two-Day, and Standard Shipping. Once set-up is complete, receiving in-home delivery is as simple as a click: customers select "in-home" while shopping and Amazon handles the rest.
About Amazon
Amazon is guided by four principles: customer obsession rather than competitor focus, passion for invention, commitment to operational excellence, and long-term thinking. Customer reviews, 1-Click shopping, personalized recommendations, Prime, Fulfillment by Amazon, AWS, Kindle Direct Publishing, Kindle, Fire tablets, Fire TV, Amazon Echo, and Alexa are some of the products and services pioneered by Amazon. For more information, visit www.amazon.com/about and follow @AmazonNews.
View source version on businesswire.com: https://www.businesswire.com/news/home/20180405005674/en/
Source: Amazon.com, Inc.
Amazon.com, Inc.
Media Hotline
Amazon-pr@amazon.com
www.amazon.com/pr