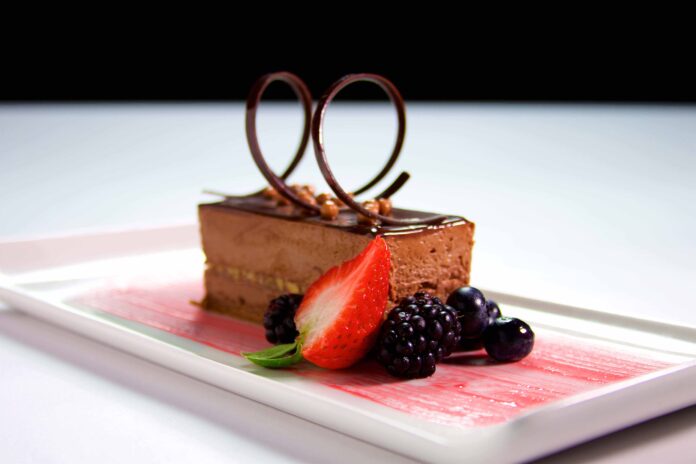 100+ Restaurants Offer Great Rates through Visit Orlando's Magical
Dining Month Sponsored by American Express
19 New Additions for 2018; Plus First-time Vegan Options
ORLANDO, Fla. – Starting today, foodies can begin making reservations
for Orlando's most popular restaurant month: Visit Orlando's Magical
Dining Month, sponsored by American Express. The program returns Aug. 24
– Sept. 30 with several "firsts" including:
• 19 new participating restaurants including numerous diverse cuisines;
• vegan, vegetarian and gluten-free menu options
The program was designed by Visit Orlando to showcase the wide variety
of upscale and diverse dining throughout the destination, while also
helping children in need.
More than 100 restaurants across the destination participate, with each
offering a three-course, prix fixe dinner menu for just $35 per person.
And, one dollar from every meal served is donated to a local charity.
"Our Magical Dining program has become so popular that we now have
visitors and residents wanting to make reservations well over a month in
advance, just to ensure they get their top choices," said Visit Orlando
President and CEO, George Aguel. "We are delighted to see that people
are eager for the program to kick off. That's good news as it helps
spread the word about Orlando's incredible dining options, and also
gives back to children in our local community."
The updated website OrlandoMagicalDining.com launches today, which
includes the full list of participating restaurants, menus and – for the
first time – designated options for vegans, vegetarians and gluten-free
diets. OpenTable reservations are also available now.
The wide range of venues spans areas from Disney Springs to Restaurant
Row near the convention center, as well as burgeoning neighborhood
districts in downtown Orlando, Winter Park and beyond.
Through Visit Orlando, one dollar from every meal served during Magical
Dining Month is donated to children in need. This year, the program will
help children affected by intellectual and developmental disabilities,
though donations to Best Buddies and The Down Syndrome Association of
Central Florida.
For more information, go to OrlandoMagicalDining.com.
About Orlando Dining
From internationally renowned chefs to home-grown venues, Orlando is a
destination where the culinary possibilities are both fresh and
seemingly endless. Theme parks restaurants keep Central Florida on the
map with award-winning dining, and independent restaurateurs bring fresh
concepts to the table. Whether locally owned or part of expanding
franchises, many of the destination's newest restaurants mirror the
national trends: American cuisine, farm-friendly menus and simple food
with regional accents. Nationally, Orlando has emerged as a prominent
dining destination, and continues to grow in both quantity and quality
of flavors
About Visit Orlando
Visit Orlando is the official tourism association for the most visited
destination in the United States, with representation in more than a
dozen countries around the world. Visit Orlando, together with its 1,200
member organizations, represents the area's leading industry.
Contact : SHIKHA MISHRA
shikha@thinkstrawberries.com
+91-9871104464
www.visitorlando.com