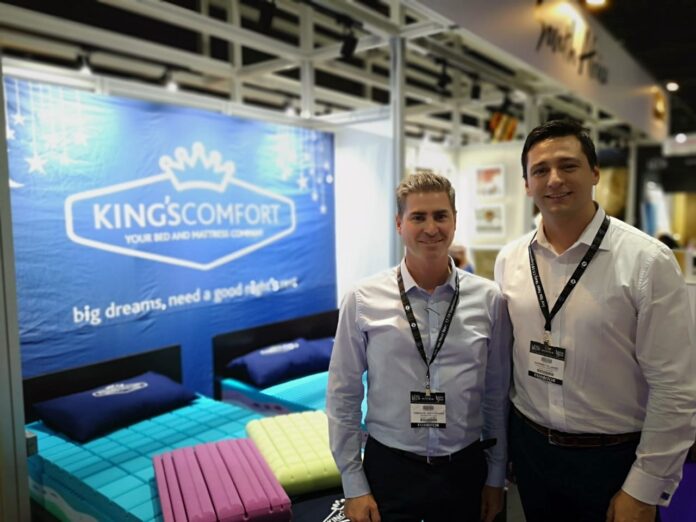 King's Comfort at its core is a family based locally grown business. The
dream was birthed in October 2014 by local visionary Andries Taljaard
who hails from Odendaalsrus. And saw its factory doors open in
Botshabelo. It quickly grew to a factory in Bloemfontein and
Johannesburg with plans of opening a manufacturing plant in Ghana in the
near future. Local businessman Emmanuel Archontakis joined the dream in
June 2016 and has been privileged to see the growth and expansion of
the brand. The Company believes in supporting local and know that local business
has so much to offer.
With a humble beginning but with Big Dreams, the company quickly
developed a national footprint. With more than 15 King's Comfort branded stores
and over 50 wholesalers country wide, good quality, affordable
bedding is now within reach. In the Matjhabeng area alone it has two
retail outlets in Welkom, two outlets in surrounding townships and two
wholesalers.
The company offers a range of bedding that meets everyone's needs.
It currently have hit the sweet spot with its Supreme range. It's
affordable quality with a guarantee to back it. So clients can buy a bed
that is under R4000 that has everything and more of a R7000 bed. That's
why they have given it 5 stars. It beats the competitors hands down.
Stronger base, better spring coils, double the Comfort layers, longer
warranty and a ridiculously cheaper price. Not too mention a 100 night
Comfort exchange.
Kings Comfort has always dreamt of supplying beds internationally. And
has seen doors open in the last while which have been amazing. All
credit to their award winning Zuéno bed which won them the Manufacturer
of the year award. At the Hotel Show in Dubai , it recorded maximum
number of visitors.
Contact KING'S COMFORT :
Emmanuel Archontakis
National Sales Director
+27 72 620 4199