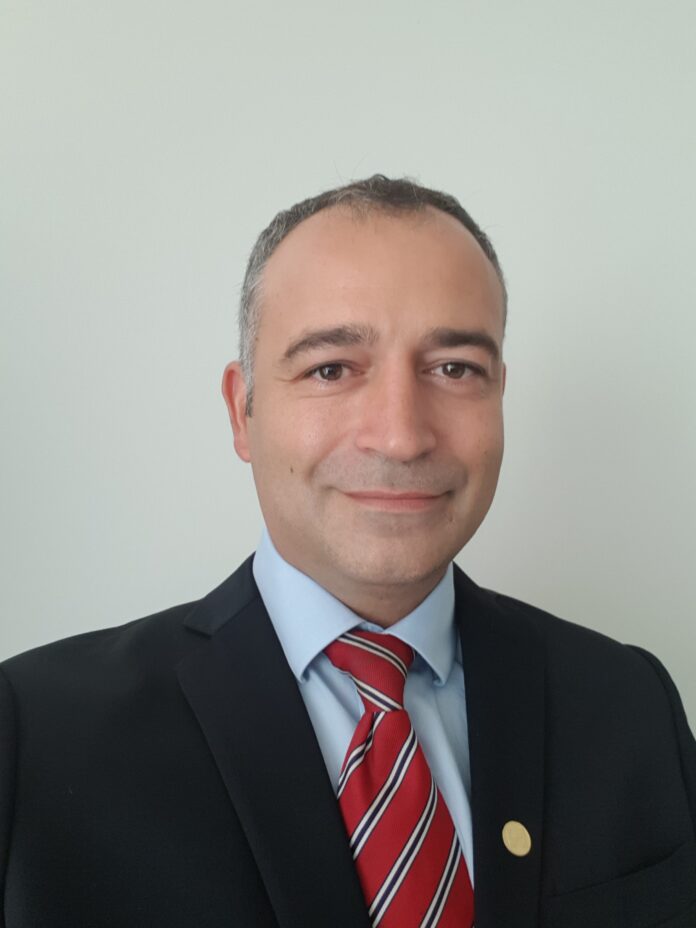 Bahrain – Swiss-Belhotel International has announced the appointment of Teodor Ardeleanu as the Hotel Manager for Swiss-Belresidences Juffair in Bahrain that is gearing up for a soft opening soon. Teodor brings over 18 years of diverse experience in the hospitality industry and has been widely recognized for his leadership skills and business acumen. Teodor began his career in Europe at the JW Marriott Bucharest in 2000 and swiftly rose in position. He moved to the Middle East in 2006 and continued his journey with the Marriott group working with many great hotels in the region.
Making the announcement, Laurent A. Voivenel, Senior Vice President, Operations and Development for the Middle East, Africa and India, Swiss-Belhotel International, stated: "We are delighted to welcome Teodor to our team. His extensive experience combined with his proven success in Bahrain will be an asset for us. We are confident with his exceptional expertise, Teodor will deliver our brand's top service standards."
Expressing his delight Teodor said, "I feel truly privileged to join Swiss-Belhotel International at this exciting time and very grateful to the group for giving me this fabulous opportunity. I look forward to working closely with the team as we prepare for the opening of Swiss-Belresidences Juffair."
Prior to his new position, Teodor was the General Manager of One Bahrain Hospitality WLL as well as the Advisor to Chairman for ITICO Group of Companies and Owner Representative for Marriott Properties in Bahrain. Since 2016 he was the Management & Training Consultant for Ki Train Consultancy SPC. Teodor holds a Bachelor's degree from University of Tourism and Hospitality.
Centrally located in Juffair – a popular hub for dining and shopping venues – Swiss-Belresidences Juffair is an upper midscale hotel-apartment complex boasting 129 spacious (1, 2 and 3-bedroom apartments and penthouse) with superb facilities. The beautiful hotel features an array of leisure and entertainment facilities for families ranging from a business lounge, fabulous spa and health club to an outdoor swimming pool, cinema, games room for all ages and playground.
For further information visit http://www.swiss-belhotel.com
For media contact:
Hina Bakht
Managing Director
EVOPS Marketing & PR
Mob: 00971 50 6975146
Tel: 00971 4 566 7355
Hina.bakht@evops-pr.com
www.evops-pr.com
About Swiss-Belhotel International
Swiss-Belhotel International currently manages a portfolio of more than 150* hotels, resorts and projects located in Cambodia, China, Indonesia, Malaysia, Philippines, Vietnam, Bahrain, Egypt, Iraq, Kuwait, Oman, Qatar, Saudi Arabia, United Arab Emirates, Australia, New Zealand, Bulgaria, Georgia, Italy and Tanzania.  Awarded Indonesia's Leading Global Hotel Chain for six consecutive years, Swiss-Belhotel International is one of the world's fastest-growing international hotel and hospitality management groups. The Group provides comprehensive and highly professional development and management services in all aspects of hotel, resort and serviced residences. Offices are located in Hong Kong, New Zealand, Australia, China, Europe, Indonesia, United Arab Emirates, and Vietnam. www.swiss-belhotel.com
*Numbers may fluctuate