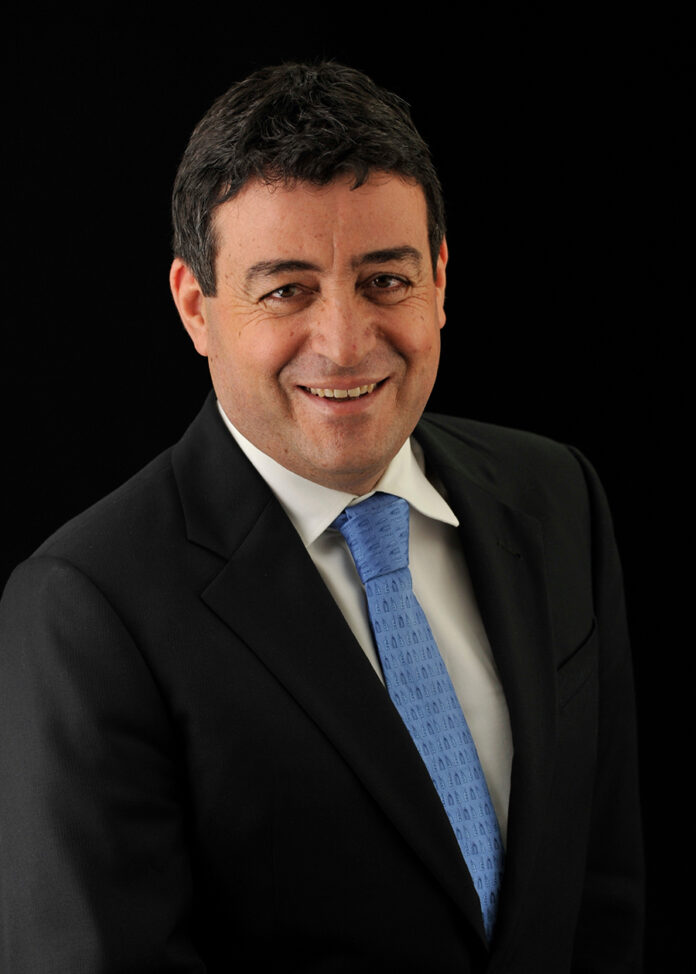 As visitor numbers to the United Arab Emirates surge with strong growth from leading and emerging source markets, Alpha Destination Management, continues to dominate the tourism sector in the Arabian Gulf. Being a pioneer and the top destination management company (DMC) in Dubai, Alpha has played an instrumental role in the growth and development of tourism in the UAE and the wider GCC.
Mr. Ghassan Aridi, CEO of Alpha Destination Management, shared the company's strategy and growth plans elaborating on the numerous opportunities in existing and new markets.
Firming Alpha's Grip on Russian and CIS Markets
In the first half of 2018, Dubai reported a 70% year-on-year increase in the number of Russian arrivals with the country being one of the emirate's biggest source markets. Driving this growth are several factors such as introduction of additional airline routes, visas on arrival for Russian travellers, new generation of leisure attractions and retail destinations, and a broad range of hotels and resorts along with tourism partners like Alpha.
Mr. Aridi, stressed, "Russian and the CIS markets have always been very significant for us. As Alpha is the number one destination management company in Dubai, right from beginning working closely with Dubai Department of Tourism and Commerce Marketing (DTCM), we collaborated with the top two or three companies to drive Russian and CIS business into Dubai and other parts of the UAE.  Over the last two decades the Russian market has grown tremendously delivering 530 thousand visitors to Dubai alone in 2017 recording 121% increase compared to 2016 and Alpha has always been at the forefront of this success. The figures for other emirates are equally remarkable."
Commenting on some recent developments, Mr. Aridi revealed, "After the collapse of one of the biggest tour operators from Russia to Dubai, we took immediate action by entering into strategic agreements with international operators as well as some of Russia's biggest companies to not only regain but expand our business across the CIS countries. In addition, we have several other lucrative deals lined up in the pipeline that are aimed at boosting tourism from the region into the UAE."
Growth in Other Markets (GCC, Europe, Far East & India)
Over the years, the success of Alpha Destination Management has run parallel to the steady growth of the GCC countries and, in particular, the UAE. Capitalising on the massive opportunities in the travel and tourism sector across the region, Alpha catered to the requirements of its partners with a wide range of world-class services and products, that contributed to both the success of the company as well the destinations.
Mr. Aridi, said, "At Alpha we have established ourselves as one of the most credible and reputed brands in the tourism industry not only in the Gulf region but also on a global scale expanding into strategic markets worldwide. We now command a huge market share in the region leading some of the most significant markets to Dubai such as UK, Germany and other European destinations as well as the GCC, India, China and other prominent countries from the Far East.
The UK and Germany remain our key markets in western Europe delivering great growth. In 2017, 1.27 million travellers visited Dubai from the UK and 506 thousand from Germany. Both destinations are set to grow steadily with German tourists already registering 14% growth in first half of 2018."
Mr. Aridi added, "Talking about the Far East and Asia, we have a new strategy especially for China and India to unlock their full potential as these countries will continue to be the most important growth drivers for our destination. India topped the list of travellers to Dubai recording two million annual visitors in 2017. Similarly, China saw 764 thousand nationals vising Dubai last year and has already recorded 10% increase in numbers in first half of 2018. We were among the first DMCs to penetrate China and now have the most comprehensive network being present in two or three major cities in the country. The Indian market has a lot more potential in terms of luxury travel. Therefore, we are looking at developing such niche markets. In addition, we have also got Indonesian and Korean markets in the loop. These moves have spurred impressive growth prospects for Alpha."
New Attractions
Mr. Aridi stated, "At Alpha we have been catering to a wide mix of travellers in terms of demographics. Globally people are looking for authentic, curated experiences and our aim is to meet the expectations of both regional and international travellers. In order to support Dubai's goal to attract 20 million visitors annually by 2020 and maintain a stable momentum of tourism growth, there needs to be focus on repeat customers. Getting customers back to destination requires diverse experiences as well as new packages and offers. Our strategy is to diversify activities by creating some new tours and attractions for the tourists – something different and unique. The helicopter is still one of our best tours and doing very well. We are now planning to put helipads all over the UAE and this will lead to excellent and fast link between the seven emirates."
Prospects for 2019
Mr. Aridi, said, "We are looking at a strong end to 2018 and have a lot of growth ahead of us. Most of our markets are doing well, and we are confident that the coming year will be great. We are still enjoying excellent growth in the UAE – both the country and tourism."
Mr. Aridi concluded, "Our goal is to continue our global expansion through our strong international partners and vast network and are making extensive investment in terms of technology and resources. Ultimately, we want to thrill our partners and customers with outstanding products, attractions and service. Alpha Destination Management's success is built on our constant quest for perfection. We ensure the highest service standards by focusing on the key business differentiators that are defined to meet and exceed our clients' expectations. Therefore, our team is dedicated to delivering the best in quality and service as required by these international companies."
#AlphaTours #AlphaToursDubai #AlphaDMC #AlphaToursAe #Dubai #VisitDubai #Dxb #MyDubai #ilovedubai #travelgram #DubaiTourism #Travel #Tours
About Alpha Destination Management
Founded in 1996, by Mr. Ghassan Aridi and his partners, Alpha Destination Management is the leading destination management company and a pioneer in the tourism sector in the Arabian Gulf. Over the last two decades, the company has established itself as one of the most credible and reputed brands not only in the Gulf region but also in the international tourism industry. Controlling a significant market share of the lucrative tourism sector in the GCC, Alpha Destination Management is a market leader in the region with the largest annual turnover and wide network of international partners offering the highest levels of service and innovative and exciting experiences. Our extensive global and local knowledge and network, outstanding expertise and sound reputation is the key to success for us and all our partners.
For more information about Alpha Destination Management visit http://www.alphatoursdubai.com
Or call +971 4 701 9111
For media contact:
Hina Bakht
Managing Director
EVOPS Marketing & PR
Mob: 00971 50 6975146
Tel: 00971 4 566 7355
Hina.bakht@evops-pr.com
www.evops-pr.com