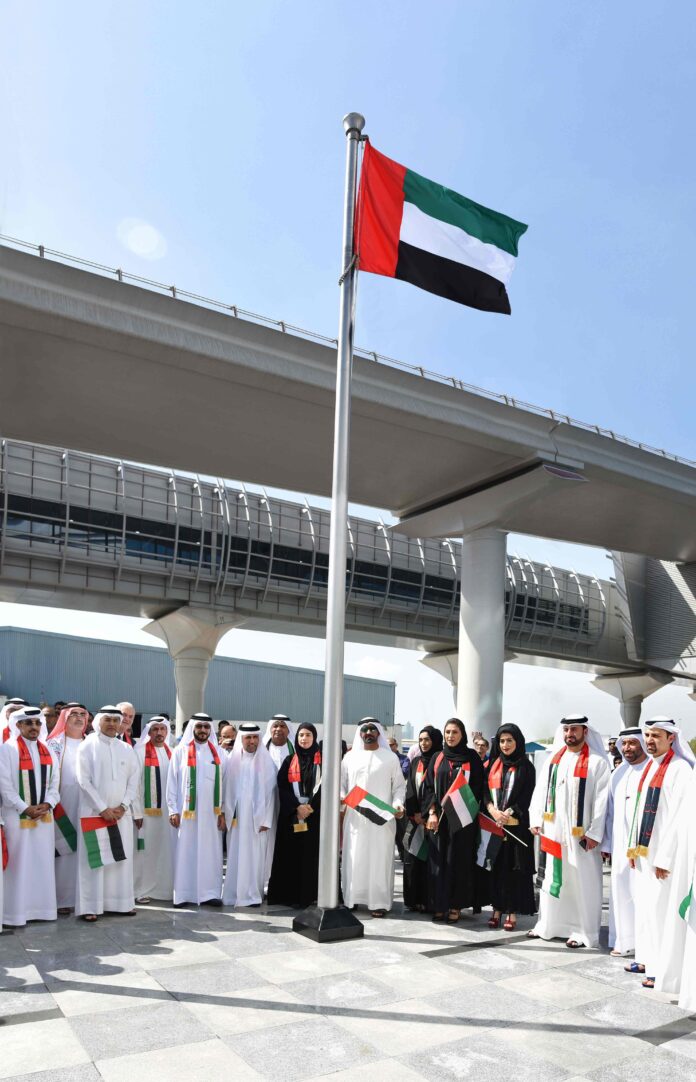 His Highness Sheikh Ahmed bin Saeed Al Maktoum, Chairman and Chief Executive, Emirates Airline & Group, today hoisted the UAE flag as a formal dedication at Emirates Group Headquarters building to mark UAE Flag Day. Over 500 Emirates Group staff gathered to participate in the flag raising ceremony this morning.
Commenting on the significance of Flag Day in the UAE, His Highness said: "Together with other organisations across the UAE, we are proud to honour the UAE flag, our national symbol of unity, and the ideals that it stands for. It is an occasion to look back on the progress that we have made so far, and also reinforce our shared commitment and aspirations to accomplish greater things together in the future. The Emirates Group, like the UAE, is comprised of people from many backgrounds who are united by our shared values, ideals, and the motivation to continually seek progress. Our diversity and willingness to embrace the best ideas and people from all around the world ultimately makes us stronger. Today, we also pay tribute to the legacy of His Highness Sheikh Zayed bin Sultan Al Nahyan, the founding father of our nation whose vision continues to live on today."
Along with raising the flag, Emirates Group Headquarters atrium will also be decked out with an artistic interpretation of the UAE flag through an installation made entirely of rope. The uniquely created installation was designed by Emirates' in house design team and will be made from 12,000 metres of red, white, green and black coloured rope all intersecting to form the UAE flag.
UAE Flag Day is held to mark the anniversary of HH Sheikh Khalifa bin Zayed Al Nahyan becoming the President of the UAE in 2004. The day is celebrated across the UAE by both public and private companies as well as federal departments and ministries.